LeBron, Harden and Antetokounmpo will fight for the MVP of the course
The NBA announced the three finalists for the Best of Course award. Zion Williamson, candidate to be the best rookie of the season, and Doncic, the most improved.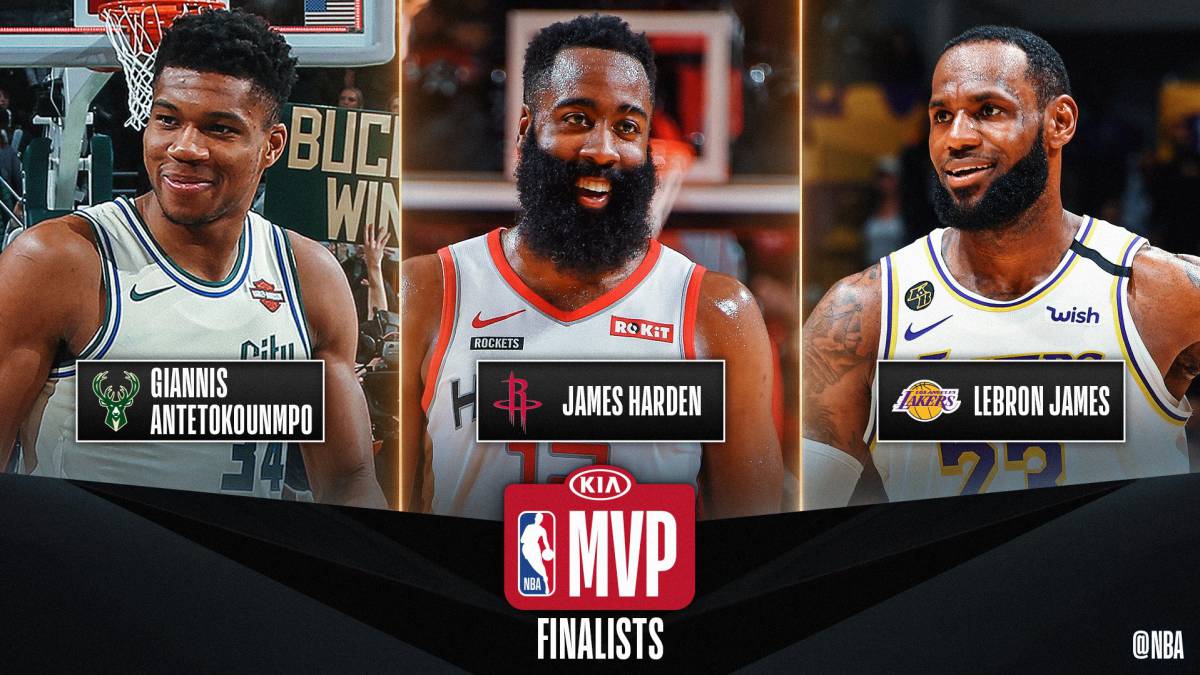 The NBA announced this Saturday the finalists for the season awards, taking into account the games prior to the break due to the COVID-19 crisis (until March 11). Giannis Antetokounmpo (Milwaukee Bucks), James Harden (Houston Rockets) and LeBron James (Los Angeles Lakers) will fight to be the best of the course.
If LeBron won the award, he would equal, with his fifth award, Michael Jordan and Bill Russell. Only Kareem Abdul-Jabbar, with six, would be ahead. In addition, the Lakers would again boast of having the best of the course twelve years after Kobe Bryant achieved it (2008). Antetokounmpo (2019) and Harden (2018) have been the MVP of the last two seasons.
The big surprise is the presence of Zion Williamson on the list of possible rookies of the year. The No. 1 of the 2019 draft did not debut until January 22 of this year. He had only played 19 games this season until the break, but he could be the best rookie of an atypical season. His rivals in this role are Ja Morant (Memphis Grizzlies) and Kendrick Nunn (Miami Heat), a player who was not drafted in 2018 but who signed with the Florida franchise in April 2019.In addition, Rudy Gobert (Utah Jazz) will try to be the best defender in the NBA for the third consecutive year, something that Dwight Howard achieved between 2009 and 2011. Giannis Antetokounmpo and Anthony Davis (Los Angeles Lakers) will try to avoid it.
Luka Doncic, last year's best rookie and All Star starter for February, will compete for Most Improved Player with Bam Adebayo (Miami Heat) and Brandon Ingram (New Orleans Pelicans). The Best Sixth Man will be one of these players: Montrezl Harrell (Los Angeles Clippers), his teammate Lou Williams or Dennis Schröder (Oklahoma City Thunder) .
Finally, Milwauke Bucks coach Mike Bundenholzer will defend his title as the season's best coach. His rivals will be Billy Donovan (Okvlahoma City Thunder) and Nick Nurse (Toronto Raptors) .
Photos from as.com