LaLiga will direct the protocol in the 20-21 despite the Fuenlabrada case
The employers, despite the criticism, will continue to manage the health measures in First and Second, after updating them with the CSD, and will only give up travel.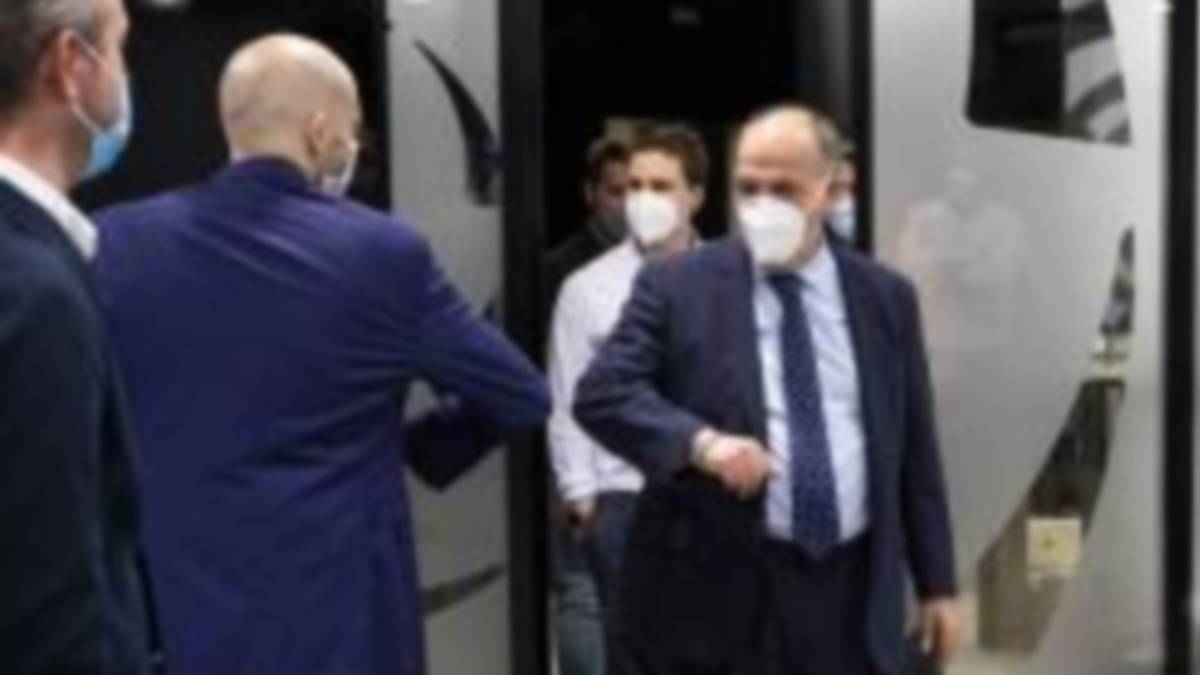 LaLiga will continue to lead, coordinate and manage the health protocol in the First and Second Division in the 2020-21 season. In fact, informally, and in part, it has never stopped doing it since March since it has continued to pass its tests to all the teams that have requested it, including those that have competed in August in Europe and those that have played and are still playing. Second playoff. The decision to continue with the plan established as of the official start of September 12 is newsworthy because Javier Tebas even thought about abandoning his strategy when the Fuenlabrada case jumped. The president understood that the effort made by LaLiga to achieve the restart of the competitions had not been sufficiently valued, and the criticisms of the CSD for the last day angered him. However, he believes that stepping aside now or collaborating in what is just and necessary would be worse for everyone. That is why he has decided to remain in command with a model in which he was set until the NBA.
LaLiga will act in the same way as up to now on almost all fronts. It will only transfer competitions on the theme of travel. After the stoppage due to COVID, he decided to manage travel (240 in a month and a half), organize plane and train tickets, book hotels and pay for the entire operation. He wanted to finish the course at all costs and he succeeded. Now, each club will take charge, as before, of their trips in order to respect the agreements signed with the different sponsors. And although at this start of the season there is more time between games than at the end of the previous one (every three days), the same measures will be fulfilled: private trips during the day, exclusive floors in hotels, regulations in concentrations ... LaLiga sent its draft to the CSD on August 19 and the Government Task Force (GTID), which always praises the Thebes plan with known exceptions, is reviewing it while analyzing that of the RFEF and other team federations, with particular attention to sprouts.
Where CSD will be required most intensely will be in non-professional football. The RFEF considers that in order to play from 2ªB downwards, an exhaustive protocol will be needed and the high cost of the tests will have to be drawn from a common fund. For this reason, some source consulted points to the Royal Audiovisual Decree as a solution. With the Viana Pact, the RFEF will enter from 1% to 2% (57.8 million). LaLiga, which will contribute 200 million in four years to the sport, believes that it is enough.
Photos from as.com