La Real polls Fernando Llorente in case Willian José leaves
The San Sebastian club contacts Naples and his brother to find out about their plans. There will only be an offer in the event of a possible sale of the Brazilian.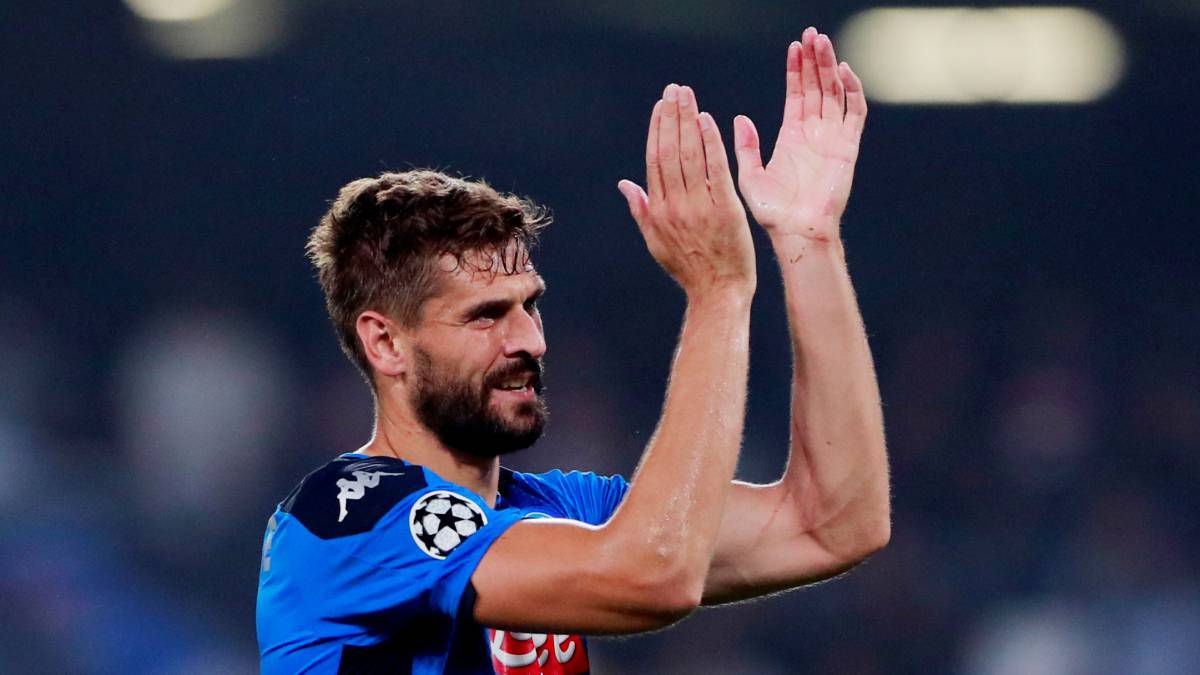 The future of Willian José is still up in the air. As much as the Brazilian has a contract in force (until 2024), and that he has repeated several times that his intention is to play in Europe dressed as a txuri-urdin, at Real Sociedad they do not trust and remain vigilant, in case before the October 5 any eventuality occurs. They are more than chastened by the agents of the Rio de Janeiro point, who in all transfer markets pose some future situation with their represented. For that reason, they understand that they must be prepared, so that has led them to probe once again the signing of Fernando Llórente, who has already been in the orbit of the San Sebastian club on other occasions.
Just a year ago, the Maldonado Investment Fund, an offshoot of the players' agency Stellar Group, which is the owner of its rights, requested that Real Sociedad improve its contract by expanding its relationship. And in the last winter market, the same representatives of the players reached an agreement with Tottenham which only lacked the yes of the realistic club for its departure. So in the Real they suspect that there could also be some movement with the Brazilian in this peculiar transfer market, marked by the later end of the previous season and the economic crises due to the global pandemic of the coronavirus. For now, it can be said that there is a tense calm in Zubieta with Willian José. There is nothing, no official proposal, but nobody trusts completely. Roberto Olabe and the rest of the technical secretariat move tab to be prepared, and have once again set their eyes on Fernando Llorente, veteran striker, with an undoubted sense of smell, quality and experience, which may be one of the good opportunities that this market offers summer.
For now, the Royal Society, which has already made a journey with the brother and representative of the Riojan forward, Chus Llórente, would have established the first contacts with his environment and Naples itself. They have found the position receptive to the Italian club to give him a loan (he signed a contract in 2019 until 2021) as long as they take over his card, which is around 2.5 million euros; although it is not ruled out that he agrees to an agreement to let him out to free himself from his file. It does not seem, in any case, that he is going to put excessive problems in his departure, because he does not have his services for this next course, he is outside the technical project, having Osimhen in the lead (for which they have paid 60 million) , Mertens, newcomer Petagna and Milik, who are also aiming to get out in this market. The contacts would have been serious, understanding that the one chosen to fill the gap of Willian José in case he leaves is the Riojan. But there would still be no official offer, because it would only arrive at the moment when Willian José is sold. First sell, and then enter into an open negotiation with Naples, through Chus Llorente.
It must be remembered that Real Sociedad have been moving in the market for some time in search of forwards, as shown by the contacts they have had in recent dates with Chivas de México to close the hiring of Juan José Macías, the promising 19-year-old Mexican forward years that has been followed for a long time. The possible arrival of Fernando Llorente would not cancel this option that they handle in the direction of realistic football, but it is understood that the Riojan striker would better fulfill the possibility of replacing the departure of Willian José, due to his experience at the highest level; while Macías would be one more option for the future. For this reason, it has been speculated that the agreement with Chivas could be closed for the winter market, in January; and that until then he can continue to train and grow in his current club, and arrive more made at Real Sociedad for 2021. For Fernando Llorente it would not be a bad option to sign for the realistic club, because at 35 it would be something as well as finishing his career at home, being married to a woman from Donostia and having a house in San Sebastián.
Photos from as.com