La Real does not travel to Portugal due to the positive of a player
The realistic club cancels the two friendlies that it had planned on Friday and Saturday. Tomorrow Thursday they will be subjected to new PCR tests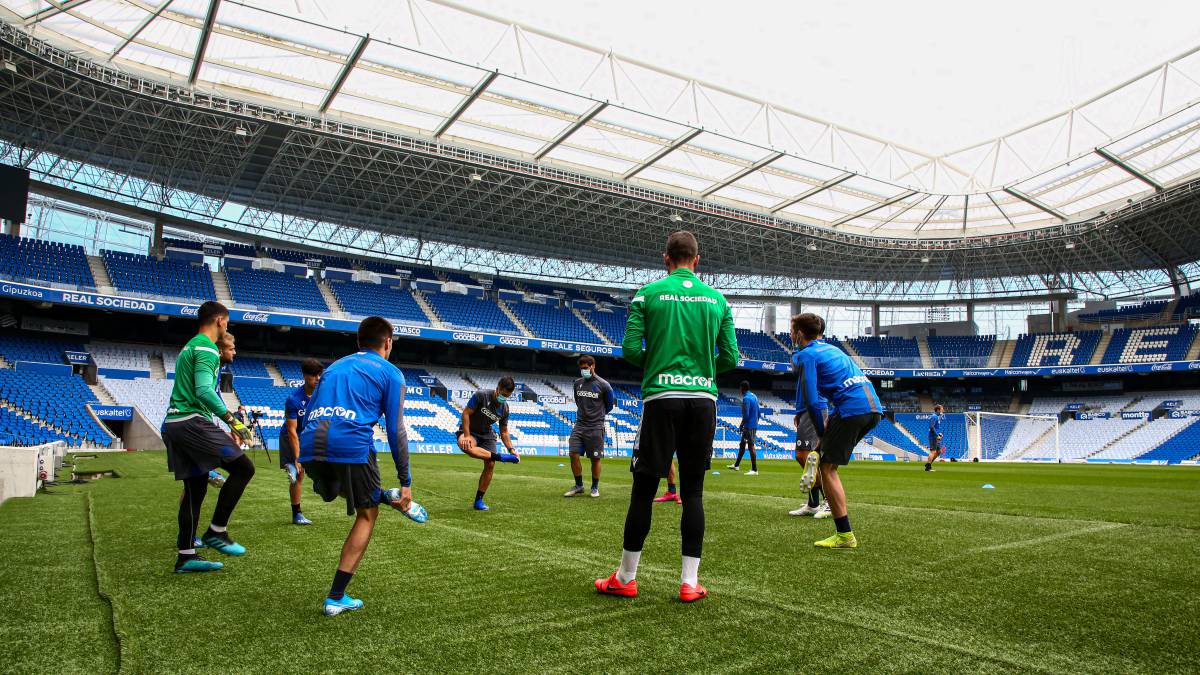 Real Sociedad will not travel to Portugal this Thursday to play the two friendlies that were scheduled for this Friday and Saturday. The reason is because a player from the first team has tested positive for coronavirus in the last PCR test that all footballers have undergone. Faced with this situation, and always as a precaution because the rest could have played those matches having tested negative, the San Sebastian club has decided to suspend the trip to Portugal, which it had planned to do in the afternoon, after morning training in Zubieta. Precisely, this Thursday all the players, coaching staff and other workers who are in contact with the players of the first team will be subjected to new tests for the coronavirus.
This is how the Real has announced the suspension of its trip to Portugal. "The first team of Real Sociedad is the subject, like all professional clubs, of the pertinent COVID-19 tests marked by LaLiga. One of these last analyzes carried out to preserve the health of footballers, carried out this week, has yielded the result of a positive result for COVID-19 in the first team. Given the current situation and acting with the necessary and obligatory responsibility, Real has made the decision not to travel to Portugal tomorrow, where it had planned to play two friendly matches, against Río Ave FC and FC Famalicao, respectively. The txuri urdin club regrets the inconvenience that this situation may cause to the two Portuguese clubs, but has made the only decision that can be taken in these cases. Prudence and responsibility must come first. The rest of the squad will undergo new COVID-19 tests tomorrow (Thursday) ", the realistic club pointed out.
La Real has not notified the identity of this new positive case for coronavirus that it has suffered since the beginning of its preseason. It should be remembered that in the first PCR tests carried out on the squad, before the start of training, two players tested positive, of whom only the identity of Aritz Elustondo has been known, because he himself wanted to say so through the social networks. The club, in that sense, prefers not to say anything, unless it has the consent of the footballer. Real I will play in Portugal two friendlies with which the demands of this period of preparation increased, with a rival who next season will also play in European competition. Given this situation, Real only have two friendlies scheduled for Saturday, August 5 in Zubieta against two first division rivals, such as Alavés and Osasuna.
Photos from as.com