The King went to 29 points (12 in the fourth quarter) and 12 assists, giving air to some Lakers who continue to generate doubts. The Mavs win without Doncic.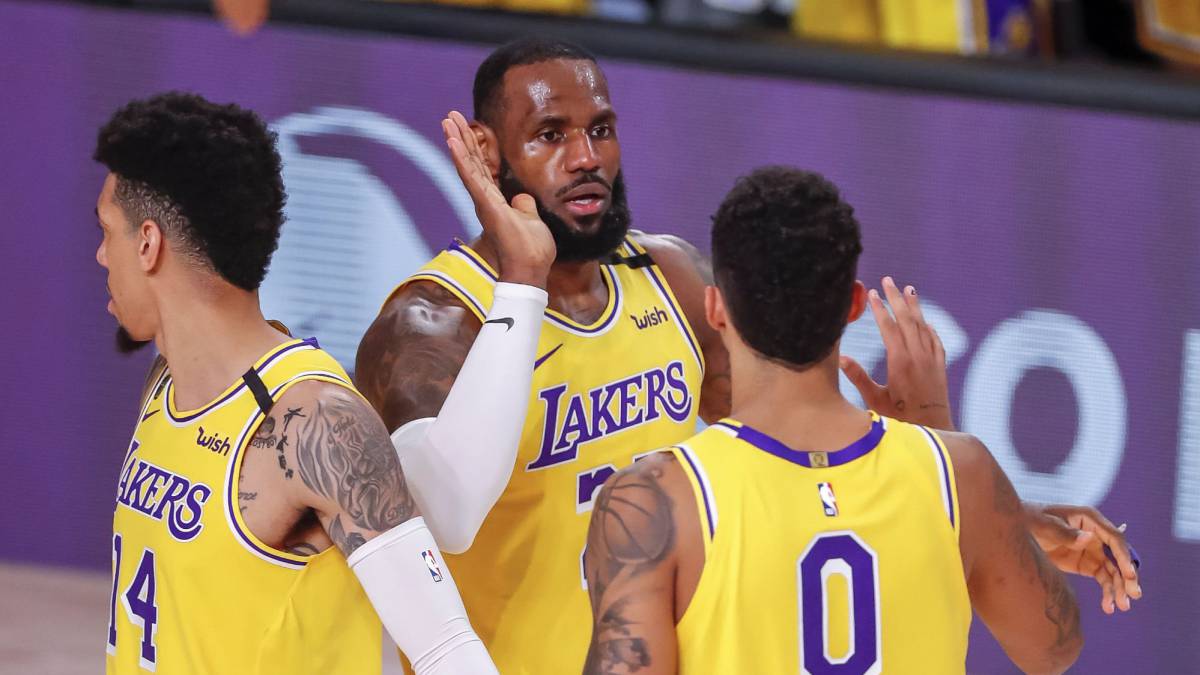 Lakers breathe. They don't do it much or very hard, but they do experience a certain sense of relief after beating the Nuggets in an even final and escaping the three-game losing streak that was starting to raise excessively great doubts in the franchise. Suddenly, the initial sensations enhanced by the victory against the Clippers, were replaced by a Davis that was diluted, a LeBron that had lost physical spring and had problems in the groin and an almost total absence of outside shooting, with the triple nonexistent, with missed triples released and a lack of aim as obvious as it is worrying.
Against Denver, it seems to have improved this situation slightly, with 14 of 29 from the outside, including Kyle Kuzma's triple win, who is averaging 15.4 points on 44.4% from 3-pointers on the bubble to 12.5 and 29.7% to those who barely reached before. It was barely four hundredths what left some Nuggets who could do nothing before that play despite being in the game all the time. They recovered from the slight Los Angeles advantage at halftime (64-59) to draw 88 with 12 minutes to go. And a five-point advantage (114-119) that they wasted in the last two minutes of the crash and that could well have been final.
For the Nuggets, Michal Porter Jr. was not the differential factor this time, although he remained at 15 points with 6 of 6 from the field and 3 of 3 from triples. Jokic added 12, with just one rebound, and Mike Malone's men had up to eight players over ten. In the Lakers, LeBron woke up and seemed to recover slightly from his physical problems to finish with 29 points and 12 assists (5 of 11 in triples), Davis went to 27 and Kuzma 25, setting a sublime performance and becoming that man that many they expected (and wanted) it to be
The Mavs win without Doncic
In the other Western Conference game, the Mavericks beat the Jazz without Luka Doncic. Rick Carlisle rested the young star, injured according to the medical report, for the playoffs and the rest of the team responded with solvency and 27 points from Tim Hardaway Jr. Porzingis, Finney-Smith, Lee and Powell also did not play. For the Jazz, the one who rested was Donovan Mitchell, while Gobert barely participated in 16 minutes in the rotation. Teams, of course, are beginning to think about the playoffs.
Photos from as.com