Kubo revolutionizes Villarreal
While waiting for him to show his talent on the pitch, the Japanese's media impact is already breaking records on Twitter, Instagram or YouTube.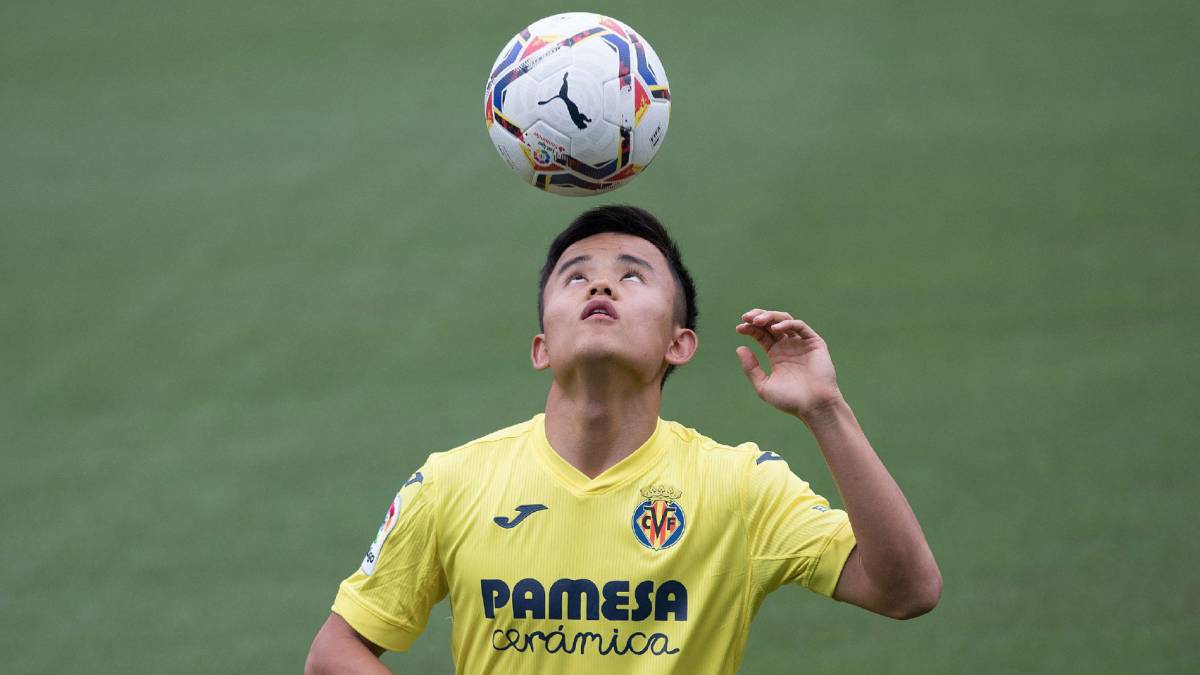 Take Kubo (19 years old) has, in addition to an innate talent for soccer, a media pull that grows as he takes steps forward in his career. After the last one, the loan for a season from Madrid to Villarreal in exchange for € 2.5M and taking over the player's file, has already begun to leave its mark: the announcement of the loan and its presentation have triggered the averages of follow-up in networks Submarine social On Twitter and Instagram, the favorite social channels in Japan, it has increased 30,000 followers in two days: 15,000 in the main Twitter profile, 3,000 in English, 10,000 in Instagram (and a cumulative 87,000 likes) and 2,000 in that of Facebook.
In the impressions on Twitter, which multiplied by 20, is where the 'Kubo Effect' has been most noticed: from 700,000 on a typical day to 8,249,866 on Tuesday, with its presentation; In 24 hours they were around 12 million, more than half of the 22 million of the last month. A tweet, that of the officialization of the agreement with Madrid, takes the cake: 1,135,583 interactions and 4,026,766 impressions (the farewell of Bruno and Cazorla remained at 1,467,756 and the signing of Emery, in 2,249,085 ). In the English version there was a boom: from 63,9000 usual impressions to 533,893 on Tuesday. In total, Japan has generated 185,000 retweets and 144,000 likes.
Ten Japanese media in the presentation of Kubo
Also, seeing Take was a trend on his first big day as a groguet. The direct of his presentation brought together 91,000 people: 37,000 on YouTube, 23,000 on Periscope and 31,000 on Facebook. In the Villarreal reports, the records of the most popular videos also show the commotion that Kubo generated: between his greeting in Japanese (1,100,000), in Spanish (498,000) and his arrival at La Cerámica (191,600), near 1,800,000 views.
There is more: the news of the attacker's transfer is the fourth in visits to the Villarreal website since the data was collected, a decade, with more than 31,000 clicks between the options in Spanish, English and Valencian. The three pieces written with the Madridista as the protagonist totaled about 60,000 punctures, which multiplies by 30 the average number of users (2,000) of the page in Spanish. As an extra, ten Japanese media traveled to Vila-Real for the occasion. Regardless of sports, media and, therefore, economic, Kubo is a vein.
Photos from as.com