Kubo: "I got tired of running after the ball against Villarreal, now I'll be with them"
The Japanese midfielder has been introduced as a new Groguet player. "Yes, there were other offers, but this was the best, that's why I came here," he remarks.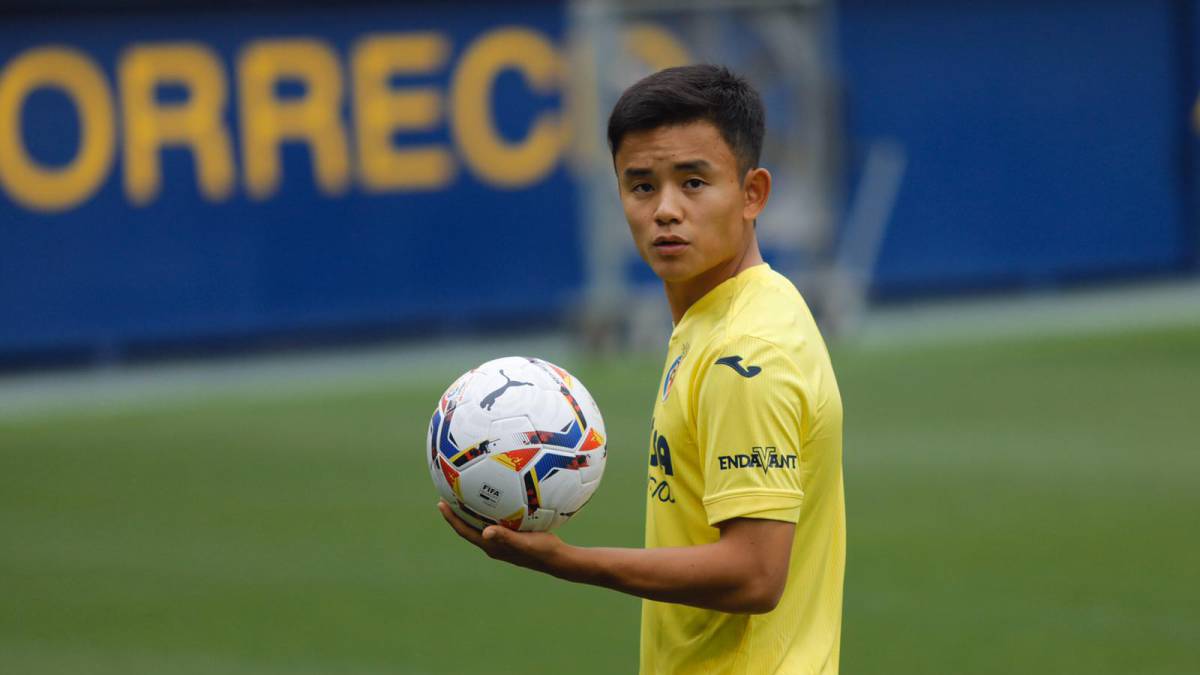 Happy to be at Villarreal: "I am very happy to be part of this great team. I just saw the field, I already played here once, but it is spectacular as the Ciudad Deportiva. I hope to have a good season both individually and collectively ".
Illusion to do great things: "I hope I can have a great season, we are going to see how things happen.
Signing: "I'm excited to play in this team. As a rival, when I faced them, it was difficult for me to keep up, because they always had the ball, but now that will happen the other way around and it excites me" .
Why did you choose Villarreal ?: I chose Villarreal because it is the best option, that's how I, my family and representatives think so, so now I have to prove it
Position on the field: "I am willing to play anywhere. I was able to speak with the coach and with some players, but we will be communicating with the people of the club" .
A lot of expectation: "I came here to have a great season, I hope my game will help a club like Villarreal as much as possible, which is already very great, but I hope it will be more with my game."
A lot of competition: "There is a lot of competition, but I have to enjoy it, but it is a collective sport and we will have to help each other" .
Media pressure: "I got used to media pressure a long time ago, I get along well, but the game is what speaks, I do not pay much attention to television, but to what is on the field" .
Un Champions Villarreal: "I don't know who is going to come, but the players who are here and have a high level do, against them it has been one of the worst games when I faced them."
Many offers: "Yes, there were other offers, but this was the best, that's why I came here. I'm only focused on Villarreal, I don't think about other things. I'm 100% at the service of Villarreal, as I did last year at Villarreal Mallorca ".
Roig: "We hope this season will serve to achieve new successes and that your training is completed. We hope to have a good time with the team that Villarreal is forming this year" .
Photos from as.com