Koeman explores the Dutch way
His arrival multiplies the rumors about players who have started with him in the Netherlands and may come: Van de Beek, Wijnaldum, De Roon, Memphis, Mahlen, Bergwijn ...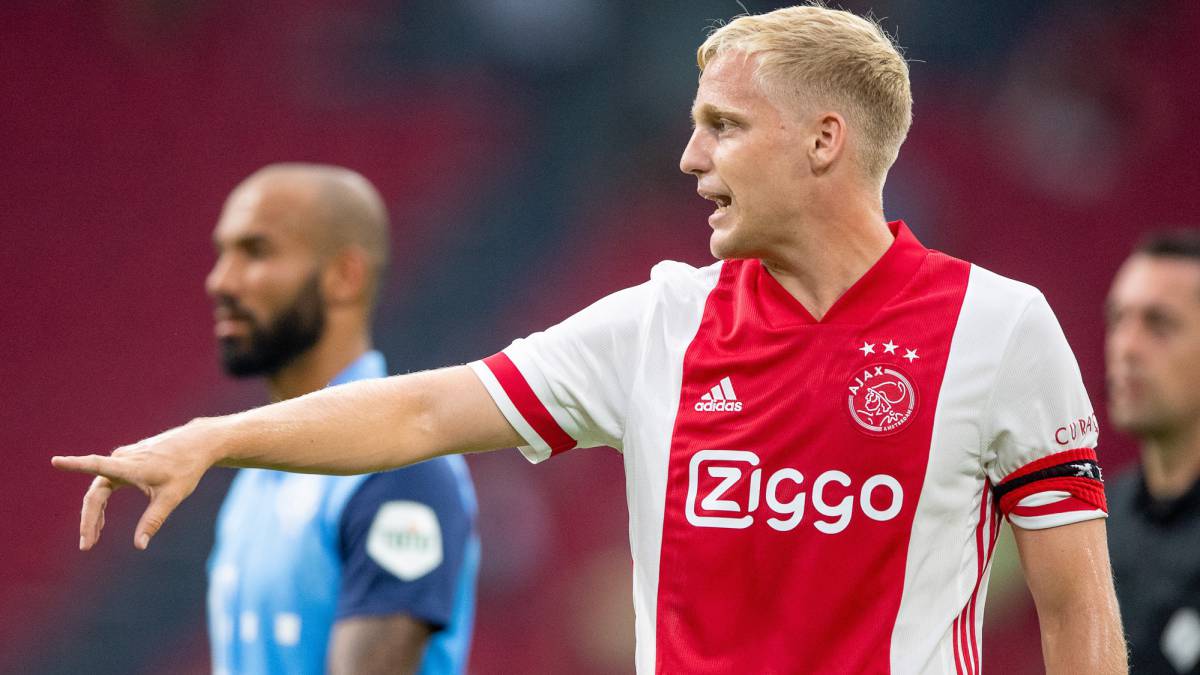 If history dictates, and despite the fact that some candidates like Víctor Font do not want to give him more than a year as Barça coach, it could be predicted that Koeman will spend time at Barça. Not surprisingly, four of the five coaches with the most league games in the history of the Blaugrana club are Dutch: Johan Cruyff (300), Rinus Michels (204), Frank Rijkaard (190) and Louis Van Gaal (133). All are reminded of Dutch signings. Cruyff and Neskeens played with Michels. With Cruyff, the same Koeman or Rochard Witschge. With the Bosman law open, with Van Gaal the tap was opened: Frank and Ronald de Boer, Reiziger, Bogarde, Cocu, Overmars, Kluivert ... With Rijkaard there was also some brushstroke, like that of Van Bronckhorst.
So Koeman has landed and, although the Dutch quota is covered, for the moment, by Frenkie de Jong, rumors have been triggered about the possibility that 'Tintin' will look to the team for some more extension of his on the field. The first name to emerge was Donny Van de Beek, a midfielder with arrival from Ajax who was already in the orbit of Barça and Real Madrid last season. Barça's midfield will need troops if, in addition to Arthur, Vidal, Rakitic and Sergio Busquets end up leaving. In addition to Van de Beek, two other midfielders have been fixed for Koeman in the Netherlands. One is Georginio Wijnaldum (29 years old), who ends his contract in 2021. Marten de Roon also ends his contract in just one year, a hard-hitting midfielder who has played it all in the exuberant Atalanta and who has seen 15 cards this season. Van de Beek, De Roon and Wijnaldum have been, together with De Jong, the base of the team that surprised in the Nations League.
But not only midfielders have sounded. Also forwards. Although Lautaro Martínez continues to be Barça's great target today, Memphis Depay (he prefers to have his last name omitted, since he was abandoned by his father at the age of 4) is also under Koeman's radar. Depay also ends his commitment in 2021. Longer are the contracts of Donyell Mahlen, PSV player until 2024 on Ramon Planes' radar since last fall; and Bergwijn, who went to Tottenham and, according to De Jong, is the toughest player he has ever faced.
Van de Beek, Wijnaldum, De Roon, Memphis, Bergwijn, Mahlen. Players that could be heard a lot about in the coming weeks at Can Barça.
Photos from as.com