Koeman and the grotesque who lived in the 1994-95 season
Although Bartomeu has compared his arrival to 1988, the last season of 'Tintin' at Barça was with the signings of José Mari, Korneiev, Sánchez Jara, Eskurza, Escaich ...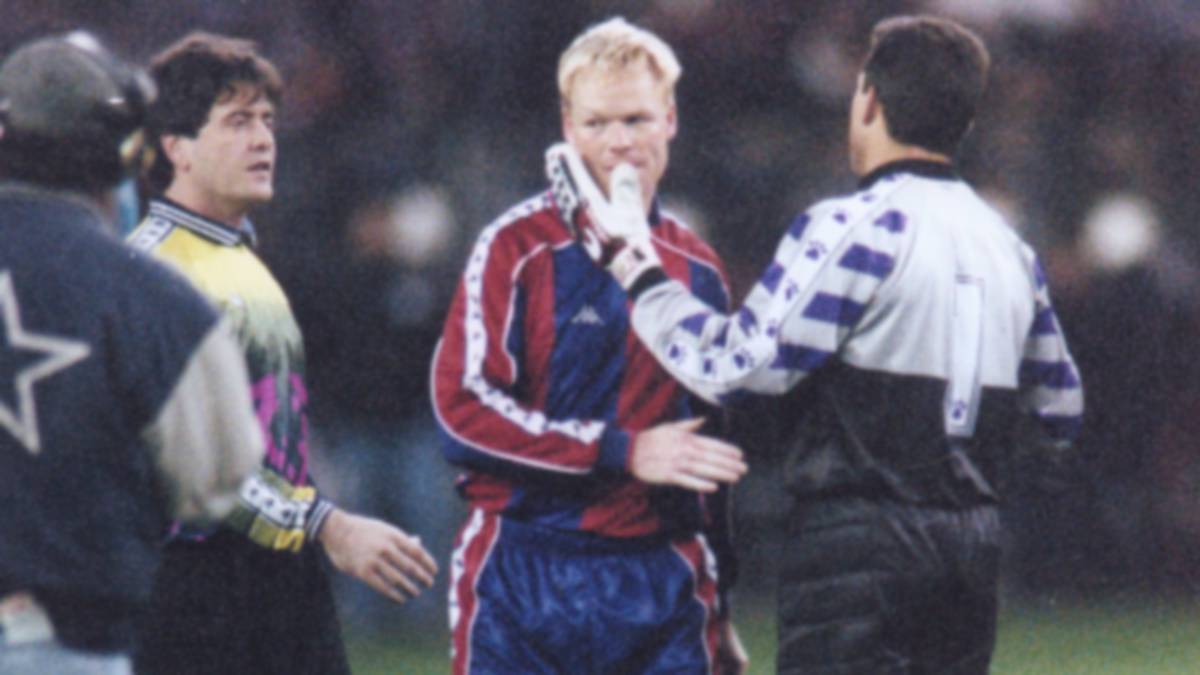 Although Josep Maria Bartomeu has likened the arrival of Koeman to that of Johan Cruyff in 1988, after the Hesperia mutiny, just as Ronald can take as an example a Barça that he met first-hand, the one from the grotesque 1994-95 season. Let's see.
Barça won its fourth consecutive league in the 1993-94 season, with Romario unleashed (30 goals) and a 5-0 win over Madrid. In addition, after a remarkable career in the league and a victory in a semifinal that was played in a single game against Porto (with a goal from Koeman, by the way, who had already scored two other hat goals against CSKA), the team reached the final of the European Cup. There everything exploded. Capello's Milan passed over (4-0) in Athens. Two sacred cows left. Cruyff decided to do without Zubizarreta, who went to Valencia; and Laudrup dispensed with Cruyff ("he couldn't take it anymore") and went to Madrid taking advantage of the end of his contract. In addition, Juan Carlos and Julio Salinas, two starters of the Wembley final, left. And Goikoetxea, who was not a starter but was just as important in the Dream Team.
Casualties hurt. But even more surprising were the tall ones. Hagi arrived, who had just played an impressive 94 World Cup in the United States with Romania and who had worn the Madrid shirt, although never with Laudrup's impact on Barça. It was hitting back in a somewhat sui generis way. But Hagi was the least of it. Except for Abelardo, a center-back who was on the rise with Sporting, the rest of the signings were surprising. A manual boutade of Johan that, yes, would later be corrected with that team that was pulled from his sleeve in the 1995-96 season and that Núñez cut short. Barça from the 1994-95 season signed Eskurza (exchange with Athletic for Goiko), Lopetegui, Xavi Escaich, Korneiev and Sánchez Jara. Players without level for Barça who ended up being victims of a grotesque year that Koeman lived from within. It was his last season at Camp Nou.
It started well, with a 4-0 win against Manchester United in the Champions League, the last great night of that generation that also secured Stoichkov's Ballon d'Or. But there began to be bad signs. Defeat against Goteborg, against Galatasaray with the jaiminada de Busquets ..., and chaos. Romario knew he was going to be a substitute at the Bernabéu on the eve of the Clásico in the first round and decided to go to Flamengo. The barefoot dogs began. Barça lost 5-0, Laudrup gave an exhibition ... And the team did not stop falling. They received another 5-0 against Racing in Santander and dragged on until the end of the season, which finished fourth, and thanks, in the League. Jose Mari, one of the disputed signings, also missed a goal sung in Paris and PSG eliminated Barça in the quarterfinals of the Champions League. Sánchez Jara, Escaich, Eskurza, Lopetegui ...
Everyone joined an interwar team in which veterans such as Koeman, Eusebio, Stoichkov, Bakero or Txiki survived, consolidated youth players such as Guardiola, Ferrer, Sergi, Amor, and newcomers such as Óscar Arpón, Luis Cembranos ..., or Jordi Cruyff. His presence, and that of Angoy, Johan's son-in-law, unnerved Núñez, who began to chew in cold blood the dismissal of the Dutch genius the following year.
The mix of homegrown players, veterans and low cost signings did not work. Koeman, portrayed by Weah against PSG, was on time in a metaphor for what a handful of holy cows should do this summer.
Photos from as.com