Jorge Prado suffers in Latvia
The Spaniard finished the first race 29th after a mechanical problem when he was the leader. In the evening test he was 13th. Cairoli wins the GP.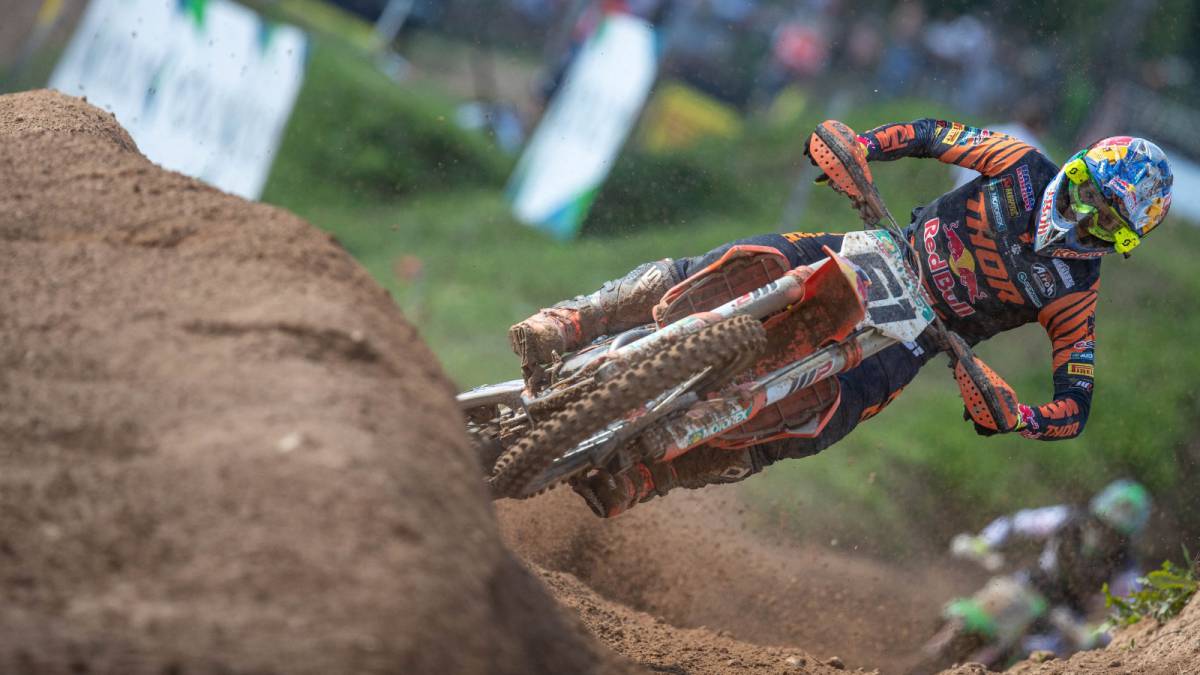 Jorge Prado continues to add experience in the highest category of the Motocross World Championship. The Spanish rider crossed the finish line 29th in the first round of the second round in Latvia after a mechanical problem on his KTM that forced him to pit. However, the Galician had a great start and came to lead the race in the initial section. In the second race, held in the afternoon, Prado could only be thirteenth.
The Riga MXGP started with a crash involving many of the championship favorites such as Herlings, Jasikonis and Vlaanderen. That gave Prado a chance, who managed to climb twelve positions and take the lead. However, just one lap later, the front wheel began to give him problems, so he had to go through the pits. At the restart, Prado had already lost one lap, putting an end to his aspirations.
With Prado out of the fight, his KTM partner Tony Cairoli picked up the baton and comfortably dominated the rest of the event, claiming his first win of the season. With the first place sentenced, the fight for second place between Febvre (2nd), Herlings (3rd) and Jeremy Seewe (4th) gained more prominence. All three finished in their respective positions after a spectacular comeback. Reigning champion Tim Gajser suffered a severe fall and eventually retired.
In the second round, Herlings and Jasikonis, who had been immersed in the crash that occurred on the first lap of the morning race, went all out from the start, both of them forcefully overtaking Cairoli to take the top spots. The Italian, aware that the tiebreaker favored the Dutch KTM, tried to squeeze Jasikonis. With three laps remaining, Herlings crashed into the wave section, causing Cairoli's subsequent crash. This left the Lithuanian in the lead, followed by Seewer, Herlings and Cairoli, who did not fare too badly. The final lap drew a Seewer as a seller who took his only chance to overtake Jasikonis, giving Cairoli the overall victory.
The World Championship establishes, after this MXGP of Riga, Herlings leader of the World Championship with 170 points, followed by Tim Gajser with 142 and Tony Cairoli with 129. The Spanish rider Jorge Prado is ninth in the table with 82 points. The next appointment will be in Latvia again on August 16.
Photos from as.com