Jasikevicius: "We already know what this squad can do"
The Lithuanian, who will make his debut on the Barça bench against Morabanc Andorra in Encamp tomorrow, knows his squad very well because "the base of the team is the same as last year".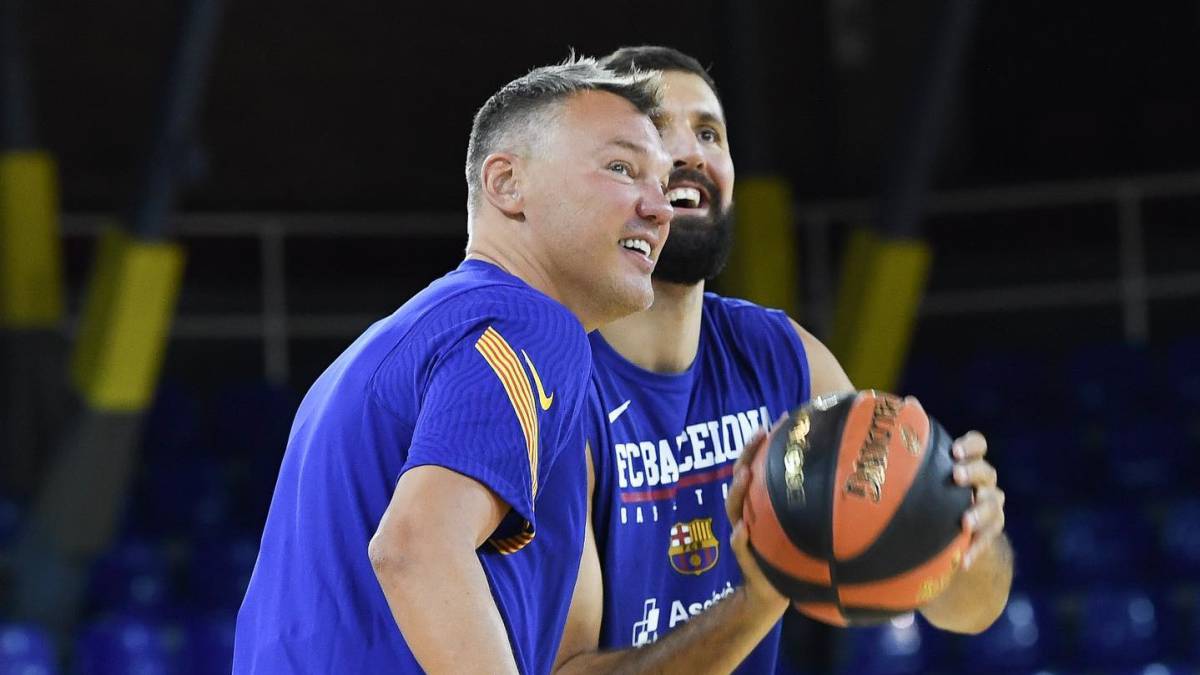 The Barça coach, Sarunas Jasikevicius, who will sit on the Barça bench for the first time tomorrow to lead his team against Morabanc Andorra in the first preseason match, indicates that, "the team's base is the same as last year We know what they can give and now we have to try to give minutes to those who played less and had no continuity ".
"We have to see what they can contribute and that is the most important thing in these first friendlies. It is also key to gain physical strength and have a good physical base," he added in clarification to the club's website.
The Barça squad arrived in Encamp (Andorra) on Sunday to carry out their pre-season height concentration until next Saturday and the Lithuanian coach affirms that, "it is a moment of the pre-season that is especially hard for everyone, because we are learning the new systems , also because we have to get into physical shape and we have to lay the foundations that will serve us for the whole season ".
"What we ask of the players now is that they learn the systems, that they make the best effort and that they physically put the batteries", he specifies.
Saras has returned, after two years of absence, to the team to Andorra because, "the Encamp environment is very comfortable for us. Everything is close, let's not waste time to go to the pavilion and we are comfortable. We can be the whole team, players and technical staff, and that way we get to know each other better ".
On his only addition so far, Greek-American guard Nick Calathes has commented that, "He has a lot of experience and is adjusting very well. Some things are new to him, but it is normal. Overall he is fine in all facets ".
In Encamp, the squad is reinforced by forward Sergi Martínez, who next season will be regular in the first team calls and the Senegalese Barça B Brancou Badio (21 years and 1.91) and Ibou Badji (18 and 2.15 ) .
For Jasikevicus, young people are important and he explains in this regard that, "what we ask of them is to hold the rhythm and they are doing it. The training sessions are not worse with them and as a coach I want to put them on track to see how they do against the other teams ".
Tomorrow's rival in Encamp will be (7:00 p.m.) Morabanc Andorra. "It is very good to have a rival like Morabanc Andorra. They have been together for many years, they have made a very good team again and will be at the top in the ACB and will fight in the Eurocup. It will be a good test for us," he concluded.
Photos from as.com