James is absent on the return and Odegaard already works in white
Madrid returned to training without twelve internationals: Courtois, Lunin, Carvajal, Ramos, Varane, Mendy, Reguilón, Kroos, Bale, Asensio, Hazard and Jovic.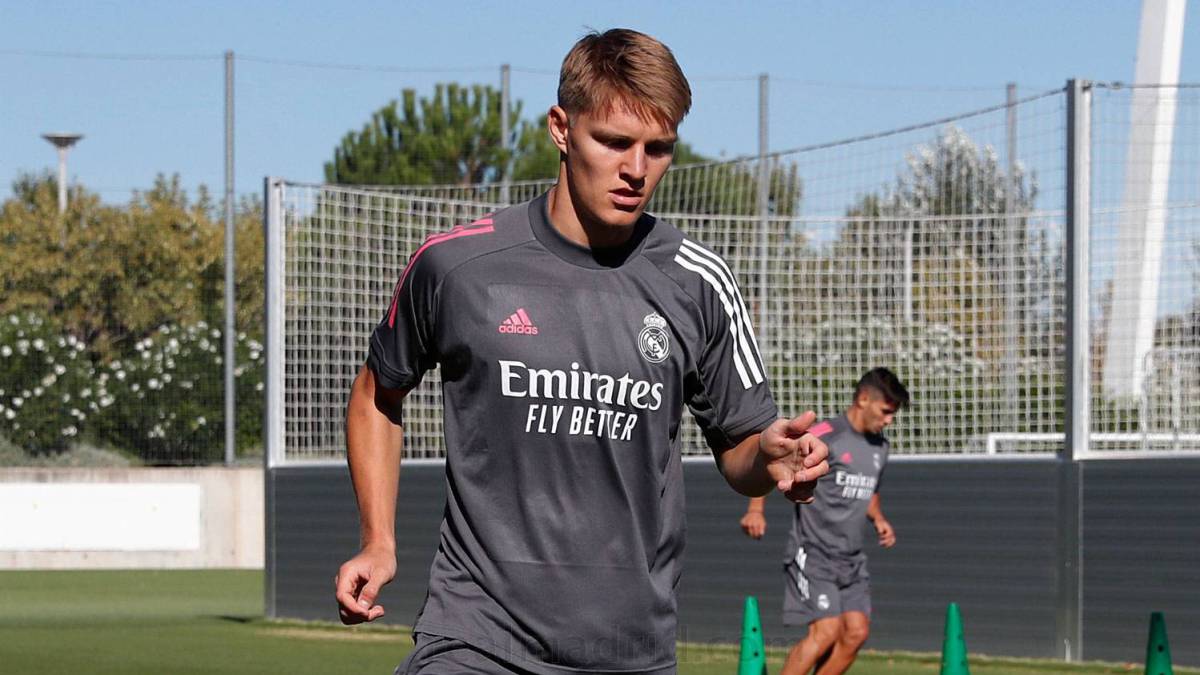 Real Madrid 2020-21 has rolled out. Today, 24 days after the elimination against City, Zidane has directed the first training session for the new season. A 'return to school' marked mainly by absences: twelve players, summoned with their national teams, did not step on Valdebebas. Son Courtois (Belgium), Lunin (Ukraine), Carvajal (Spain), Ramos (Spain), Varane (France), Mendy (France), Reguilón (Spain), Kroos (Germany), Bale (Wales), Asensio (Spain) , Hazard (Belgium) and Jovic (Serbia) .
Nor was James Rodríguez, who despite not being summoned by Colombia (the coffee growers suspended the friendlies scheduled for September due to the coronavirus) has not jumped onto the pitch to train. His departure from Real Madrid seems increasingly clear and imminent. The positive note was put by the three novelties: Ceballos, Odegaard and Mayoral. They are, at the moment, the three 'signings' of the team.
The session lasted almost two hours and was focused on physical work. He started with long bouts of stretching, aerobic and anaerobic exercises without the ball. Subsequently, the players alternated series of runs with ball work. The team is awaiting the draw for the calendar, which will be held this afternoon (6:30 pm), but the forecast is that Madrid will play its first league game on the second day, scheduled for September 19 and 20.

Photos from as.com