Jakobsen, after his fall in the Tour of Poland: "At the UCI I was afraid I would not survive"
The Deceuninck Quick-Step published a letter from the rider in which he recounted how these two weeks have been after the serious accident he suffered in the Tour of Poland.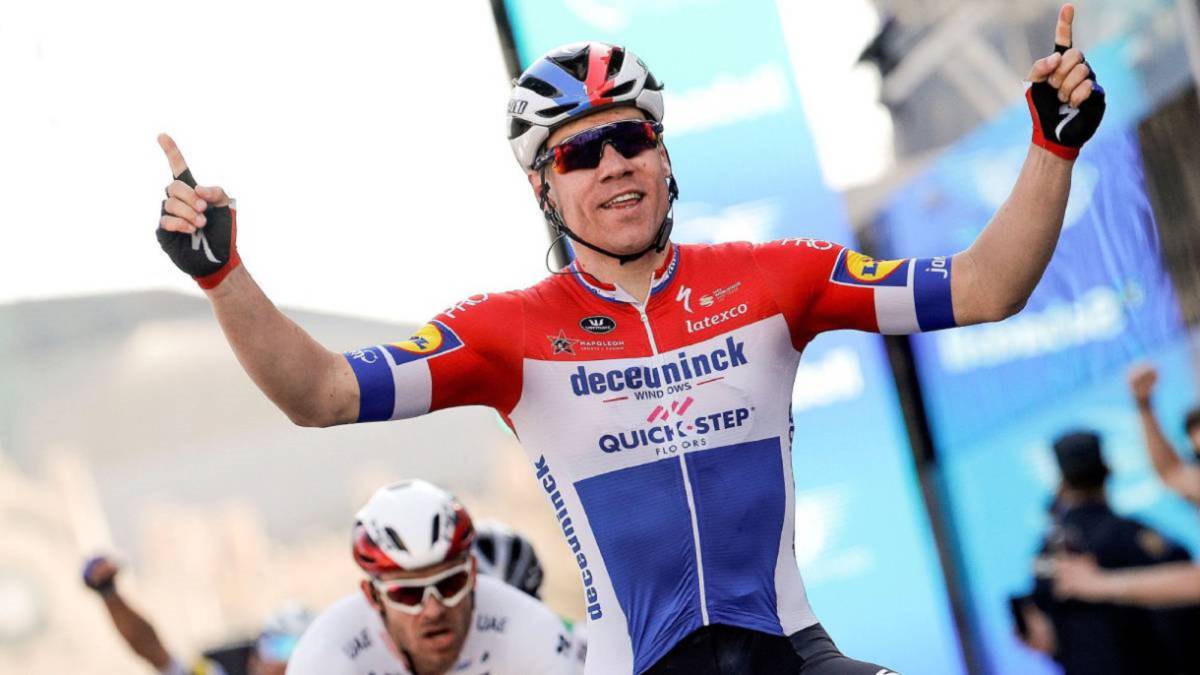 Fabio Jakobsen continues to recover from the serious injuries he suffered to his face after the hard fall in which he was affected in the first stage of the Tour of Poland after being closed by Dylan Groenewegen in the middle of the final sprint dispute.
The Deceuninck Quick-Step has released this Tuesday a letter written by the runner in which he recounts how he has lived these two weeks in the hospital and where he points out that the support of his family and fans have given him strength to survive.
This is the full letter from Fabio Jakobsen
"Two weeks have passed since my fall in Poland. The doctors and nurses from the Katowice goal saved my life, for which I am extremely grateful. I have spent a week in the ICU of the Santa Barbara hospital in Sosnowiec. They They operated on me there for five hours and they gave me the opportunity to live. I am very grateful to all the hospital employees. I went through a very difficult and dark time in the ICU, where I was afraid I would not survive. Thanks to the organization of the Vuelta a Poland and my team, the Deceuninck Quick-Step, my family were close to me and that gave me a lot of strength ".
"Last Wednesday I was transferred to the Leiden University Hospital. I was admitted to the ENT department and treated with more care. Step by step I can begin to live more independently. I am currently at home, where the wounds on my face and my injuries can continue to recover. In addition, I will have a long rest in the next few months due to a serious concussion. In the next weeks and months I will undergo various operations and treatments to fix the injuries on my face "
"I want you to know that I am very grateful to be alive. All the messages and words of support have given me immense strength. Step by step I will look towards the future and fight to recover. I especially want to thank Dr. Rafael, who operated on me in Poland, Dr. Vanmol, the team doctor who came to Poland, Patrick Lefevere who brought me closer to my family and Agata Lang and the family who, on behalf of the Tour of Poland, take very good care of mine . Fabio "
Photos from as.com