Izaskun Ruiz: "Professional respect makes this work"
Izaskun Ruiz is one of the motorcycle experts and DAZN collaborator. The journalist, with a broad background in sports journalism, attends the Diario AS.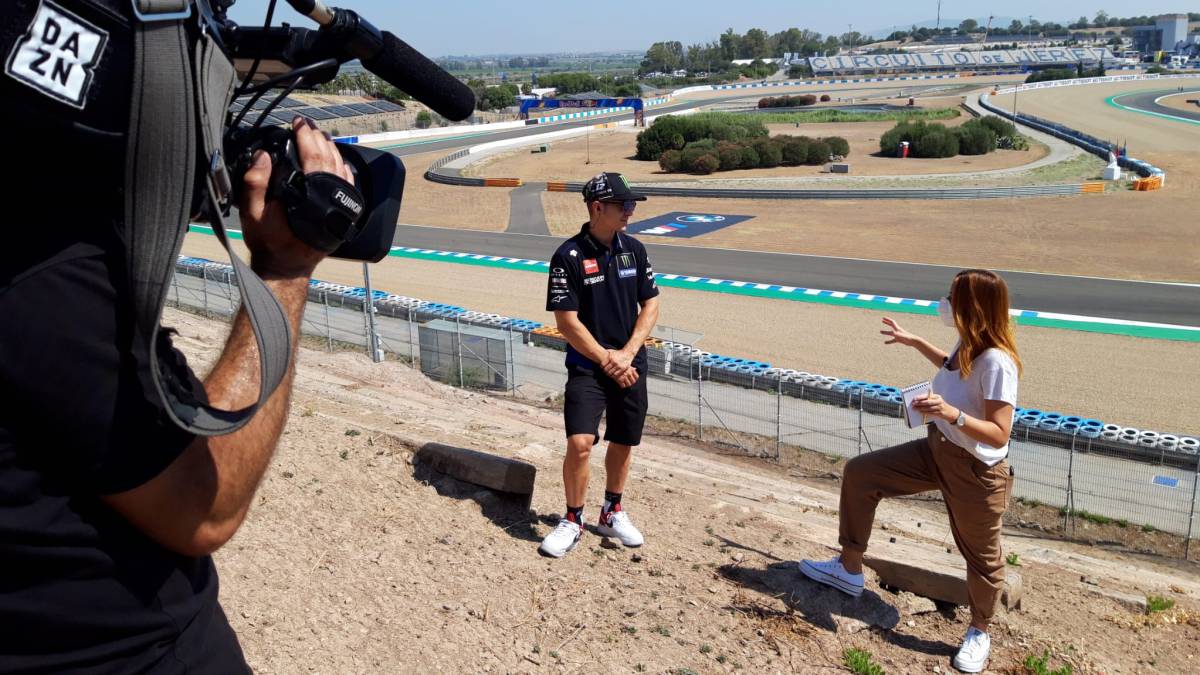 The MotoGP season started this year amidst the uncertainty of not knowing if it would be postponed again or not. Izaskun Ruiz (Pamplona, 1978) is one of the journalists who takes the spectators the last hour from the paddok during the great prizes. Ruiz shares with AS his impressions of an atypical season in which masks, the safety distance and surprises stand out.
How do you live the 'new normal' on the circuit?
Actually I would tell you that after the first two days you adapt. It is also true that since in your life you have to wear a mask and respect the safety distance, deep down you are already used to it. Once you join this dynamic, you hardly even remember how it was before.
Is there a different World Cup without an audience?
Obviously, the fact that there is no public is more noticeable. One of the moments when it becomes most evident is on Sundays on the starting grid, which is really where the stands are packed. For me the most important thing is to be clear that we do this, both the fans and ourselves, so that this year there can be a world championship, which is what we like and what we enjoy.
During the specials that DAZN did in confinement, you interviewed Mercedes Milá, how did you live that experience? 444 444
For me, being able to interview Mercedes Milá, and especially to talk about motorcycles, was a privilege. It was very satisfying both personally and professionally. In addition, she has a lot of experiences and great memories that convey a lot of passion for this sport.
The closeness of motorcycles between journalist and athlete is found in few sports.
In motorcycling we continue to have direct access to the riders and I think that is welcome. I always maintain that you have to find a way to interview each driver because everyone is different, but in the end this is done with respect. If you respect them they respect you professionally and I think that's what makes this work.
Your co-workers are names like Crivillé and Checa, what is it like to work with them?
Having world champions always gives you extra value and it shows in every race. What they can contribute from their perspective is unique and that always adds up.
On a professional level, have you noticed a greater presence of women?
It is evident that in recent years we are more, but above all we are more in more relevant, more visible positions. Although there is still a long way to go, in recent years we have not stopped advancing.
Photos from as.com