"It is time to dismiss some players with honors"
The president of Barça confirms that there will be a revolution: "We need new fire. The renewal will be as deep as necessary. It should have been done after Anfield."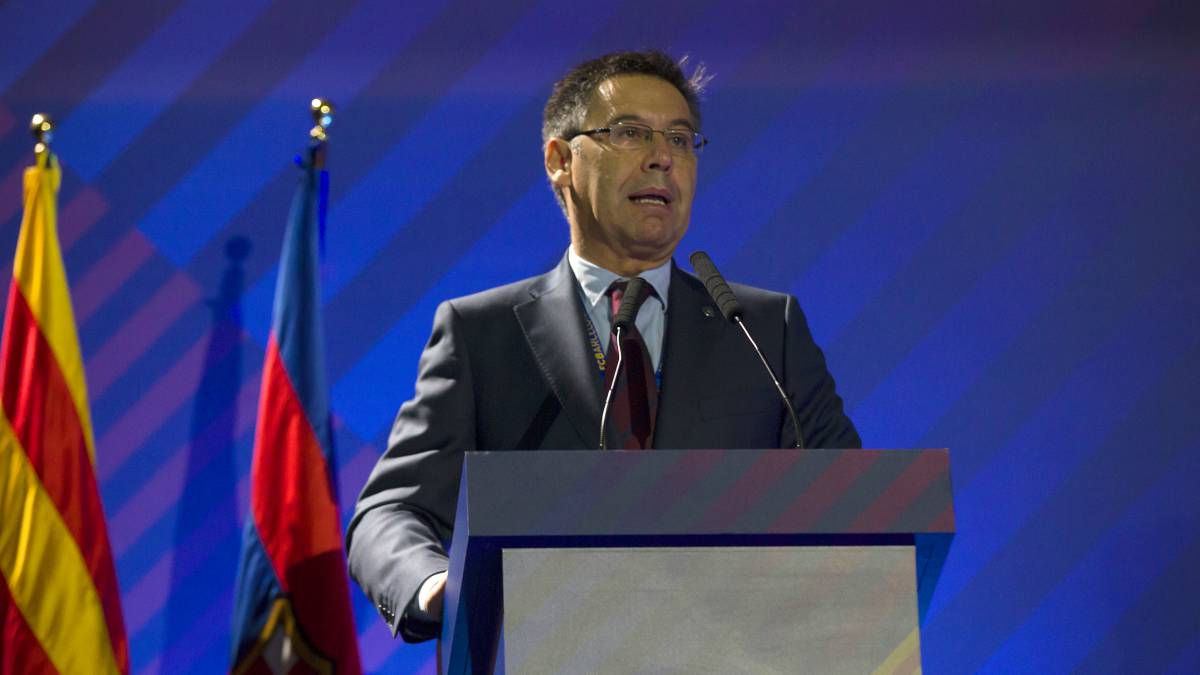 There will be revolution. "As deep as it takes." And legends will be fired. "Now is the time to say goodbye to some players." This was confirmed by Josep Maria Bartomeu on Barça TV. Mind you, he admitted that the sacred cows have had an extra year. And that they have had power: "All the dressing rooms have a lot of power. In our case, we are talking about a generation that has won titles without stopping. It is a huge generation. We have enjoyed it a lot and it was worth it that they had a new possibility. So I decided at Anfield. When you make a decision, you always believe that it is the best. Now it would be very easy to say that we did it wrong but I considered that it was necessary to give one more chance. I do not want to speak badly of any player, but I want to raise the figure of these players who have made us the best in the world. But now is the time to dismiss these players with honors. And the renewal will be as deep as it takes. It is a necessity. It will be as deep as it takes. After Anfield it was the time to do it but we gave it one more chance. Now we will have to explain their situation to them. There is no A, B and C situation. We will have to talk with legendary players who have given a lot and who have to leave with honors. But there is to talk case by case.
Bartomeu spoke of the dream signings. About Neymar, he said: "We have tried last year but his club is not going to put it up for sale." After ruling out the Brazilian, he opened the door to Lautaro: "It's a different issue. We spoke with Inter and stopped the negotiations for the Champions League. We will wait for the coach to plan for the future"
Bartomeu also confirmed Koeman's arrival: "If nothing goes wrong, Koeman will be the coach who will take this team and these players forward. A different project. We know Koeman, we know how he works. If nothing goes wrong, it will be. Because of how he thinks And because of his experience. In December we spoke with different coaches. He told us at that time that he had a responsibility with the Dutch national team and that he could not leave the Netherlands without a coach. But he was the first coach we contacted in December or January. Now the Eurocup is far away, we are in a time of pandemic. That responsibility with the national team is gone. Koeman has never hidden that his dream was to coach Barça and, if we can, we will announce it shortly ".
Regarding Abidal's departure, he commented: "He told us today that he wanted to leave his position. It is a personal decision. He has been a good collaborator. We have to accept him"
Photos from as.com