"Vettel is disappointed not to continue at Ferrari for 2021"
This is how Mattia Binotto replied to a statement by the German pilot after the Spanish GP in which he stated that his "opinion is no longer important" in the team.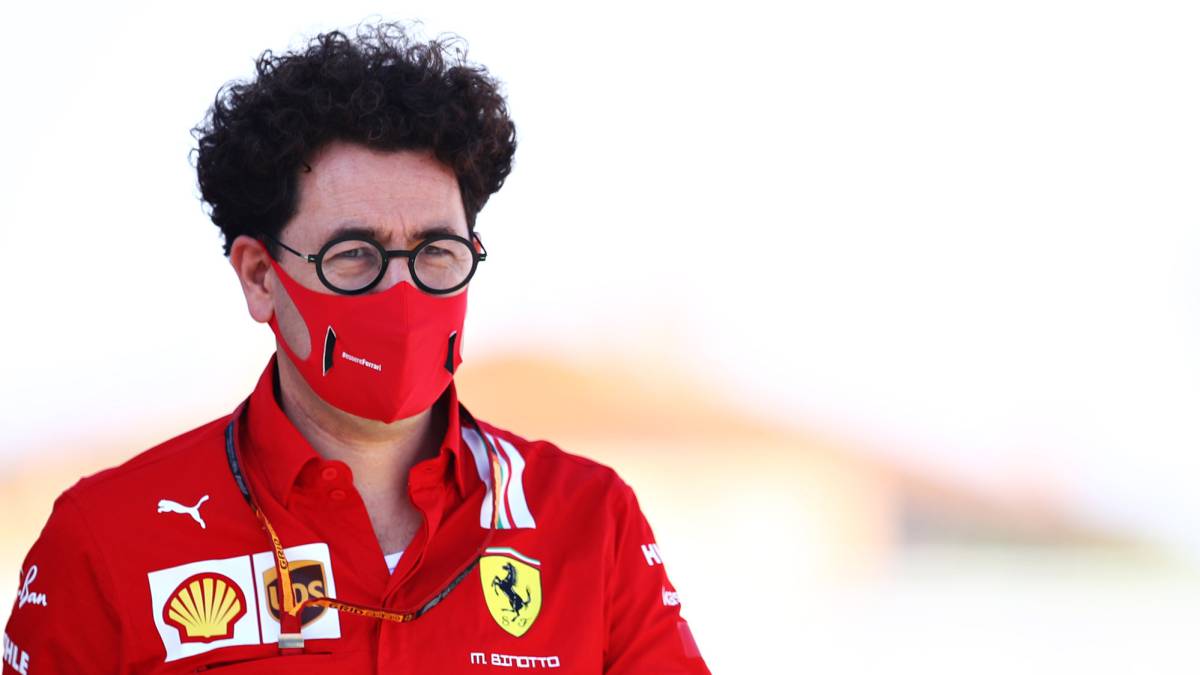 Sebastian Vettel's seventh place at the Spanish GP was one of the German's best performances in 2020, perhaps the best. The Ferrari driver completed 38 laps on the soft tire, taking care of the tires and scoring some very valuable points for his team after Leclerc left. However, those 38 laps were full of controversy. Vettel asked his track engineer what pace to follow, without getting an answer. Several laps later, Ricardo Adami returned the question: "Maybe we can go to a stop and finish off these tires, what do you think?", Causing the anger of the four-time world champion: "Damn, that's what I asked you before" . After the race, and although he later lowered his tone, he left one of the phrases of the season for Sky Sport Italia: "My opinion is no longer important, the car is what it is and we have to endure. It is a difficult season, we try to do it. the best we can with what we have, but we can do little to change things. "
To add fuel to the matter, Mattia Binotto, Ferrari team manager, did not shy away from the question and answered his pilot into the Sky Sport Italia microphones: "Sebastian replied that his opinion is no longer important within the team? is a statement dictated by his disappointment at not being part of the team as of next season. When he says things like that, he means that he thinks that advice for the future is no longer his responsibility. That said, we are working well with Relationships are good for him. His weekend was decent although we can do much better. Today he had a good race and I am convinced that he can have an injection of confidence for the next races, face them with more enthusiasm ".
Public radio discussions do not help Ferrari, which lacks performance and, apparently, also reliability after the abandonment of the Monegasque. Binotto, on the contrary, gives a change of approach to the problem and assures that they prefer to "talk openly about everything": "I don't want to talk about misunderstandings between the drivers and the wall. By our choice we prefer to speak openly about everything. Others do not, perhaps not to reveal their intentions. We instead believe that it is the right way, also asking questions from both sides. Looking at the latest races, the choices made have proven correct, so discussion and question marks are welcome. For us they are open dialogues that lead us to make the right decision ".
Finally, the Swiss took stock of what the race was for his team: "We made life difficult in qualifying, where we did not find the right balance. We started far behind the potential of this car, although it is not capable of fighting for the It is difficult to overtake here. We are convinced that our potential is greater than that shown today. Without Charles's reliability problem we would have been able to finish fourth. Vettel started further back, we made a unique strategy that took him to seventh. In this phase of the World Cup, as we are, we must take advantage of what we have ".
It seems that the Ferrari suffers in qualifying, but improves in the race. In the Championship they are fifth two points behind Racing Point and Leclerc is only behind the Mercedes and Verstappen. At the Scuderia, they work to minimize damage as much as possible while waiting for more improvements, if they work ...
Photos from as.com