Inter, to the Europa League final: first Italian team in 21 years
Lautaro Martínez and Lukaku made a double and D'Ambrosio scored a goal in the hand that qualifies Conte's men for the final against Sevilla.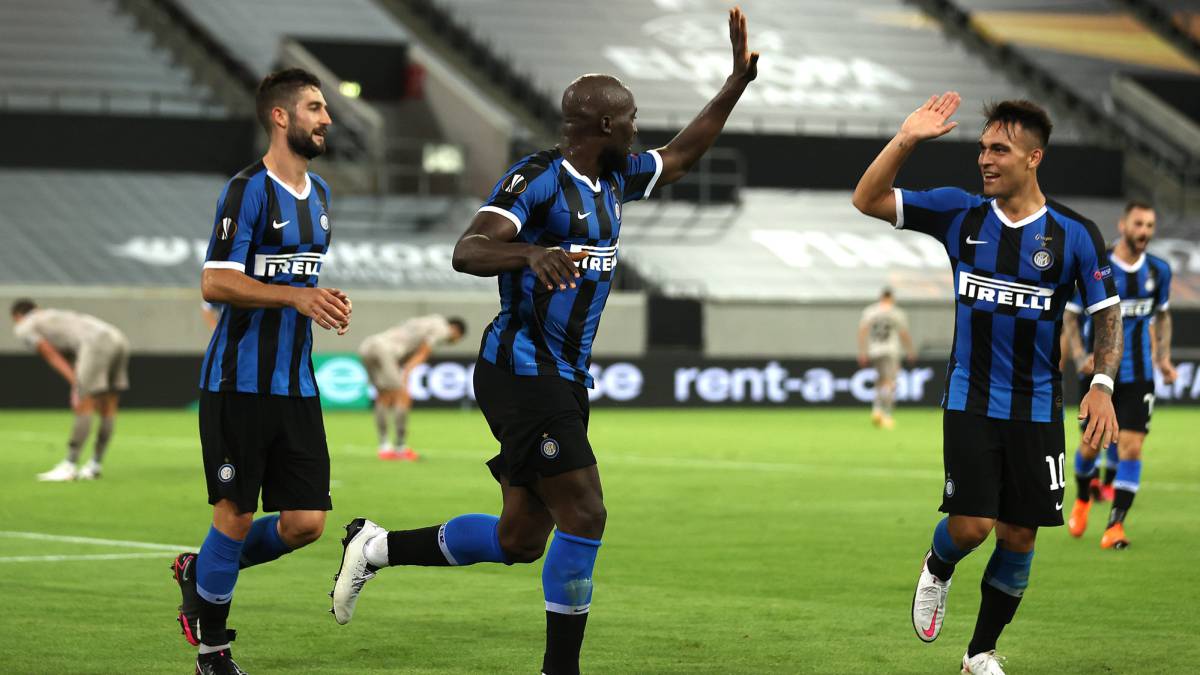 With a solid and effective performance, Inter beat Shakhtar 5-0 and conquered their first European final since 2010, the year of the Mourinho Treble, which they will play against Sevilla next Friday. From the beginning of the clash, the Nerazzurri were superior to those of Luis Castro, who at times showed quality and good ball circulation, but who hardly knew how to create dangers. Conte's team, which was consistent by giving up Eriksen until the 81st minute, started with order and tranquility and ended up having fun like few times this season, living the most important night in recent years.The goal that broke the balance was from Lautaro, who headed a cross from Barella into the net, very ready to take advantage of a bad pass from Pyatov. The Italians made merits for the 2-0 already before the break, but they got it only after a scare caused by Junior Moraes, who incredibly alone in the area gave the ball to Handanovic.
It was 62 ', and two minutes later a header from D'Ambrosio after a Brozovic corner extended the lead, putting the contest downhill, this time definitely. There the Nerazzurri were unleashed: Lautaro finished the job with a shot from outside the area and, after a failure by Matviyenko, assisted Lukaku for the 4-0. The Argentine had the best night after the break: he had barely three goals since football resumed, and none in the Europa League. The Belgian, for his part, completed the little hand with an incredible career that marked the 33rd goal of his first and impressive Italian course. He is just one short of Ronaldo's 34 in his debut season, which ended with a victory in the UEFA Cup.
With their lethal offensive partner and Conte's near-perfect tactical team, Inter once again dreams of lifting a title for the first time since 2011. A historic achievement also for Italian football, which had not played in a Europa League final in a while 21 years. In the '90s, Calcio's teams dominated the competition, taking the trophy up to six times. Sevilla will be the last obstacle to interrupt the drought.
Photos from as.com