Instagram reveals the new pearl signed by Liverpool
The young man from Hoffenheim, Melkamu Frauendorf, updated his profile on the social network and confirmed the rumors that associated him with the whole 'network'.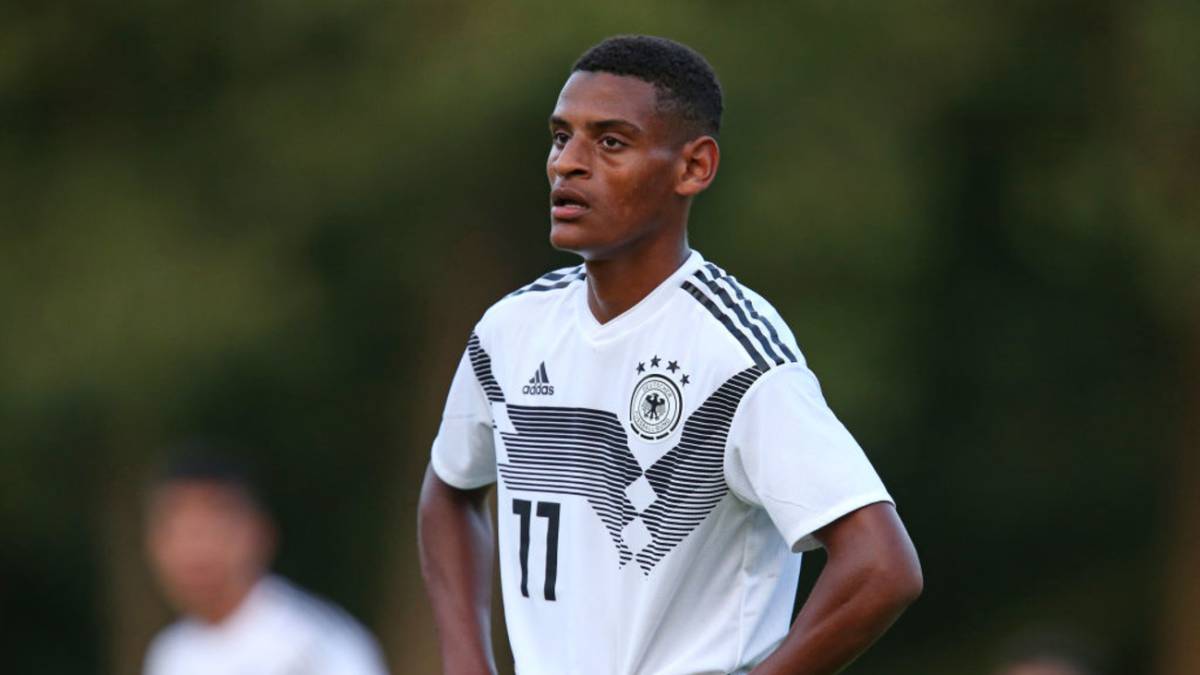 Social networks play a more prominent role in society and in football every day. Now, they even act as a thermometer for new signings. Melkamu Frauendorf (Kembata, January 12, 2004), a German midfielder of Ethiopian origin, appears to be a new Liverpool player, according to the young man's Instagram bio. The teenager's contract with Hoffenheim ended this summer and his possible arrival in Merseyside had been rumored for some time.
Everything indicates that Frauendorf, at 16, will join the U18 squad of the red team and corroborates the clear commitment to the future that is being made within the current champion of the Premier. In times of crisis, youth is a rising value and this is what the pool team of scouts is focusing on. However, forward Mateusz Musialowski, known as the Polish Messi, and his compatriot Fabian Mrozek, goalkeeper, have already joined the red academy in recent months, with Kostas Tsimikas being the only transfer made in the current market for the first team .
Our protagonist, an under-16 international with Germany, stands out as a midfielder with a clear offensive vocation, having scored seven goals and distributed five assists in his last season at Hoffenheim. The Germans are a team of fond memories for the Klopp team, since Roberto Firmino arrived from the German club in the summer of 2015. Despite losing their footballer for free, the Sinsheim team will receive financial compensation corresponding to their training expenses , as it usually occurs in these cases. In the absence of official confirmation from the club, Frauendorf's desire to belong to Liverpool has been with him and Instagram has done the rest.
Mateusz Musiałowski and Polish goalkeeper Fabian Mrozek
Read more: https://metro.co.uk/2020/08/25/liverpool-transfer-lfc-football-melkamu-frauendorf-13176716/?ito=cbshare
Twitter: https://twitter.com/MetroUK | Facebook: https://www.facebook.com/MetroUK
Mateusz Musiałowski and Polish goalkeeper Fabian Mrozek
Read more: https://metro.co.uk/2020/08/25/liverpool-transfer-lfc-football-melkamu-frauendorf-13176716/?ito=cbshare
Twitter: https://twitter.com/MetroUK | Facebook: https://www.facebook.com/MetroUK/
Mateusz Musiałowski and Polish goalkeeper Fabian Mrozek
Read more: https://metro.co.uk/2020/08/25/liverpool-transfer-lfc-football-melkamu-frauendorf-13176716/?ito=cbshare
Twitter: https://twitter.com/MetroUK | Facebook: https://www.facebook.com/MetroUK/
Mateusz Musiałowski and Polish goalkeeper Fabian Mrozek
Read more: https://metro.co.uk/2020/08/25/liverpool-transfer-lfc-football-melkamu-frauendorf-13176716/?ito=cbshare
Twitter: https://twitter.com/MetroUK | Facebook: https://www.facebook.com/MetroUK/
Photos from as.com