"Alexis's injury leaves me without a fundamental element"
"For three-quarters of the season Sánchez has not been available due to injury and now we are realizing what kind of weapon I lost," said the coach.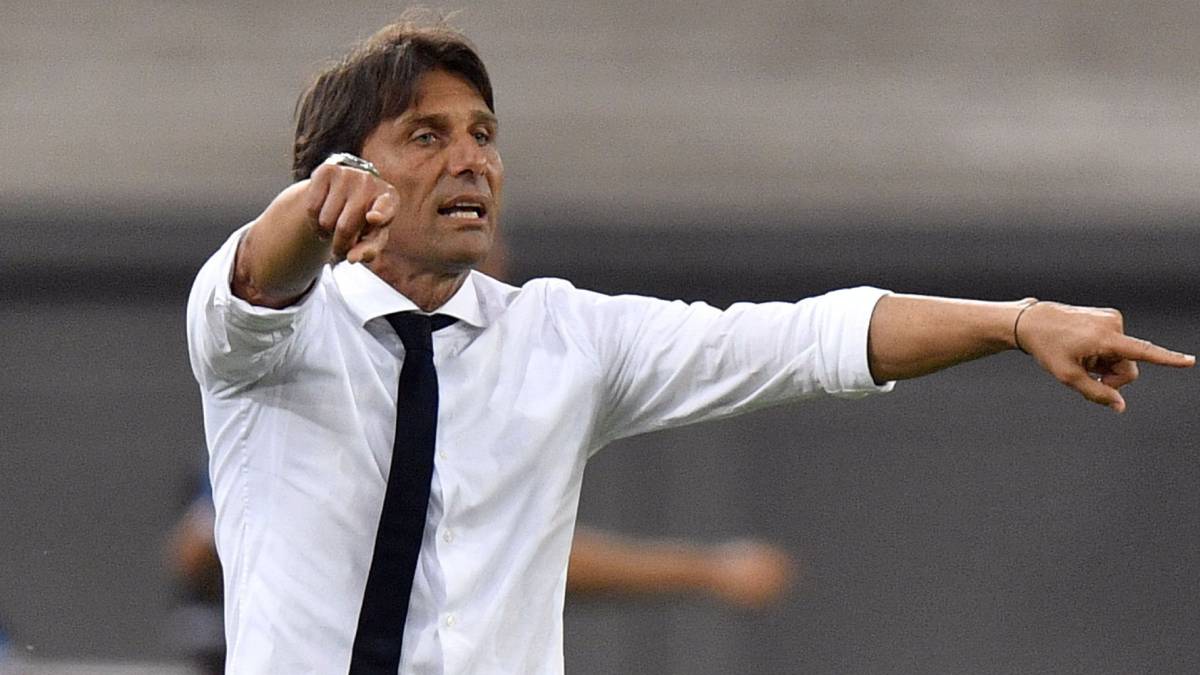 Antonio Conte, Inter Milan coach, highlighted this Sunday the weight of the absence due to injury of Chilean Alexis Sánchez for the semifinals of the Europa League on Monday against Shakhtar Donetsk and considered that he was left "without a fundamental element" .
"For three-quarters of the season Sánchez has not been available due to injury and now we are realizing what kind of weapon I lost. Not having this player, after he had returned to important levels, is something that I am very sorry," he said. Conte at the press conference prior to the Düsseldorf meeting.
"I am left without a fundamental element either from the beginning or to enter the second half. The two forwards (the Belgian Romelu Lukaku and the Argentine Lautaro Martínez) will have to sacrifice themselves. Surely Alexis would have helped us," added the Italian coach.
Alexis injured his hamstring in his right thigh in the quarter-finals against Bayer Leverkusen and, in addition to not being in this Monday's duel against Shakhtar, he has a very difficult time reaching the eventual final on 21 August in Cologne.
Conte expressed his deep respect for Shakhtar's work and considered them to be the strongest team that has played him so far in the Europa League, in which he met Ludogorets, Getafe and Leverkusen.
"Shakhtar are full of talent, they are good at always keeping the level very high. I remember when I measured myself against Shakhtar in the Champions League with Juventus, there were strong players, they always had them and still have them. Congratulations, they manage to find very good talents, "he said.
"Shakhtar will play with their characteristics, they will alternate high and low pressure. They have an identity, they have a high level in Europe and I think the great merit of (the Portuguese coach, Luis) Castro is to convince many talented players to work for the team, "he continued.
He denied that he is afraid of the Ukrainian team and stressed that Inter is well prepared for the appointment.
"Fear is not part of my vocabulary and I don't want it to enter my team's vocabulary either. We have a lot of respect for Shakhtar, we prepare very well. They are the best team that we played in this way in the Europa League. We will face with respect, but wanting to show that we are here for a reason and we will give everything to go to the final, "he said.
If they beat Shakhtar, Inter, triple UEFA Cup / Europa League champions (1991, 1994 and 1998), would return to a European final ten years after the last time, which would personally give Conte the first opportunity to win an international trophy.
"If I won a European trophy I would be happy for the club, not for me. I am not thinking of enriching my record, but that of the club that hires me," he said.
Conte was accompanied at the press conference by the Slovenian Samir Handanovic, team captain.
"To reach the final we have to play better games compared to what we have done so far, Shakhtar is the most difficult team we face in this Europa League. As a quality it is superior to others and we will need a better performance" , answered the Slovenian meta to the only question he received.
Photos from as.com