Iberostar Tenerife hits Gran Canaria first
The Tenerife team beats Herbalife Gran Canaria by two points, 84-86. On Saturday they are measured again, this time in La Laguna.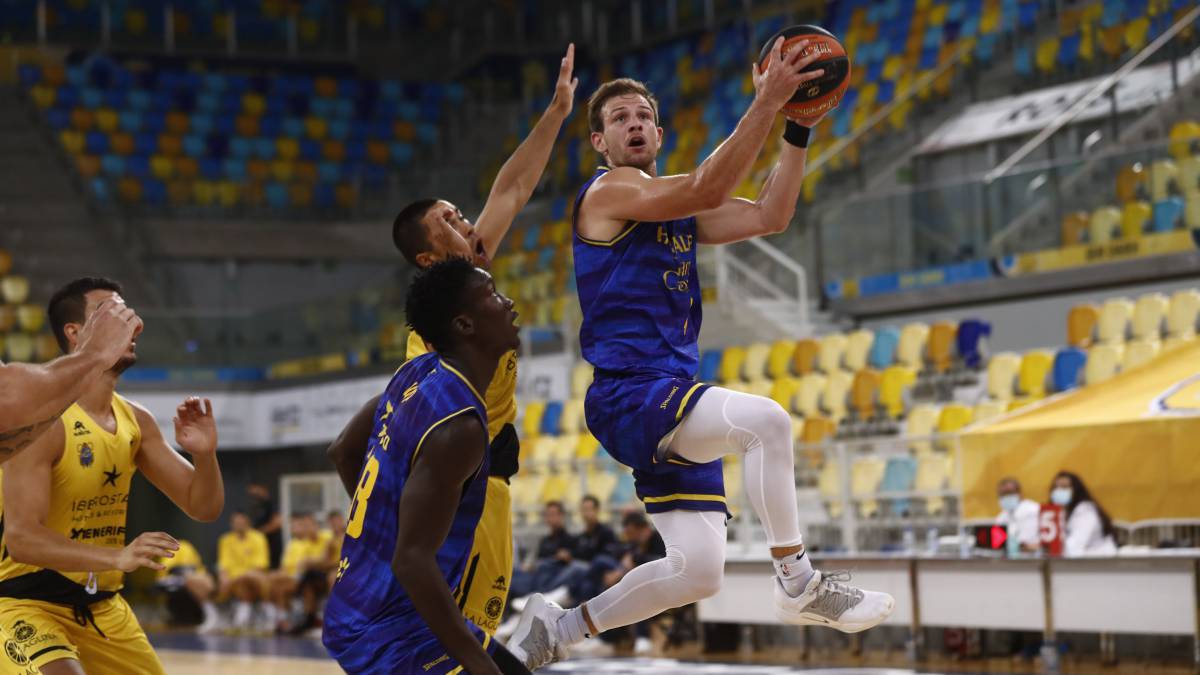 As twinned as they are, great news for Canarian basketball, the friendly commitments between Herbalife and Iberostar are a classic of each preseason. Of course, the insularity helps, and that is why they will face each other twice these days. This Wednesday it was an appointment in Gran Canaria and on Saturday, on the neighboring island.
In the first of the games, the one played this morning at the GC Arena, the boys from Txus Vidorreta won by a tight 84-86. The Iberostar players, who were almost the entire match behind on the scoreboard, were able to wait for their moment. Thus, after going down a point at the end of the first quarter, 22-21, it seemed that the game could be escaping them at half-time, as demonstrated by an eloquent 45-34 on the scoreboard. The most outstanding player was Jacob Wiley, who in the first game after his return to Granca scored 13 points at halftime.
After the break, Franki Ferrari was already on the court, who was facing his first minutes with today's locals. With seven consecutive points, the former Manresa point guard kept Herbalife on track (52-39). Iberostar did not break down, which also faced the game with a normal distribution of players, while Fisac, which used homegrown players such as Diop, Klajic opted to use eight of them in each of the two parts.
Ferrari himself had the ball to win, but the victory ended up being for Iberostar Tenerife (84-86). The 'return' match will be played on Saturday, at the Santiago Martín pavilion, at 12:30 p.m.
Photos from as.com