"Camavinga? I'm not surprised he's staying this season."
Florian Maurice, Rennes sports director, assured L'Équipe that he always trusted that the pearl would stay. "For him to play the Champions League here is a dream," he said.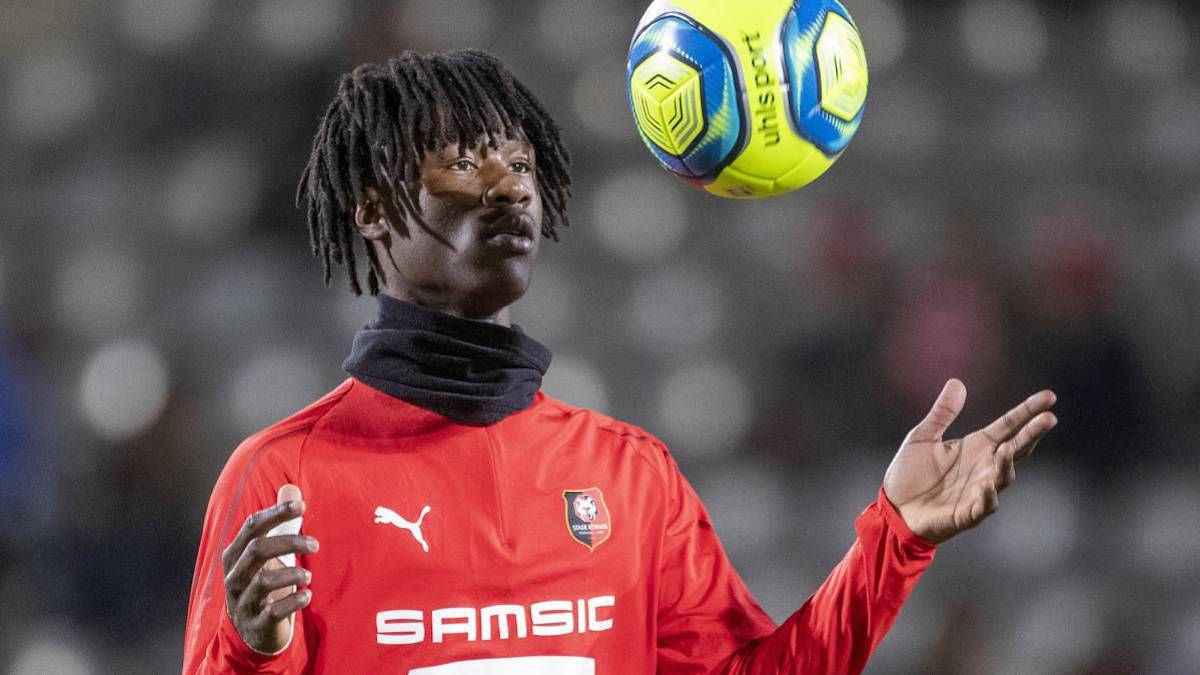 Eduardo Camavinga (Miconge, 17 years old) will play next season for Rennes. The French pearl, highly sought after by Real Madrid, will be in France for another year, something that seems not to have surprised its sports director, Florian Maurice, who played down the decision in statements to L'Équipe: "I didn't have any No doubt that he would continue. The decision had been made by the club before because we did not want to part with him. For Eduardo the idea of playing the Champions League with his club from birth is a dream. And he wants to continue the adventure here ".
Camavinga will fulfill, in this way, "his dream" of playing for the Champions League with his home club. The coach, Julien Stéphan, confirmed the news a few days ago, capturing the words that the footballer told him: "I am from Rennes. I have two years left on my contract and I am happy. A transfer this summer? I will play for Rennes this season" .
The crisis linked to the coronavirus has hit the world of football harshly, so Madrid cannot afford large outlays in this market. The 'soap opera Camavinga' will take a break, postponing itself to next summer, but there the atmosphere will be even more heated. The player ends his contract in June 2022, so the next market Rennes will have to sell him if he does not want it to be free. It will be the great opportunity for her suitors. A jewel valued at 37.50 million
According to Transfermarkt, the 17-year-old footballer is valued at almost 40 million euros, being one of the most promising pieces in the world of football. He has recently been summoned by the absolute of France, replacing Pogba (positive for coronavirus). Left-handed, versatile to play as a steering wheel or pivot and 1.82 meters tall. This season he has played 2,783 'between all competitions, being the linchpin of a team that has gotten into the Champions League and caressed the Trophée des Champions (defeat in the final 2-1 against PSG). His numbers have earned him a Golden Boy nomination along with names like Alphonso Davies, Jadon Sancho, Rodrygo or Haaland.
Photos from as.com