How much money does Sevilla take to win the Europa League?
We tell you the amount that Sevilla, winner of the second maximum continental club competition, will pocket after their victory against Inter.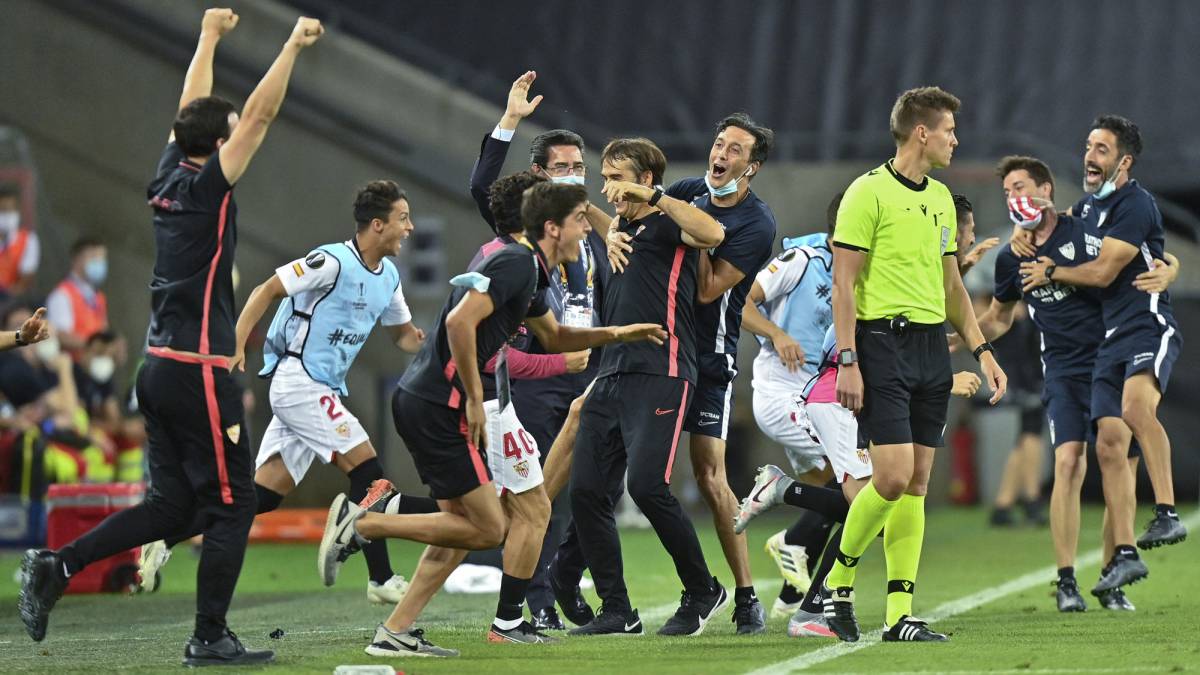 The Europa League has thrown the curtain on the edition of the 2019/2020 season with the final between Sevilla and Inter. The Hispanics have won their sixth Europa League after beating the Italians 3-2 in an exciting match, but beyond the trophy and prestige, winning this title has other advantages.
One of the great incentives of the competition for many of the teams that participate in it is the economic pinch they can get by reaching the final rounds. For this reason, to a large extent, the health of a club in this aspect is directly linked to sporting success. Last season, UEFA introduced the new earnings system in which all participating teams are guaranteed a fixed amount of € 2.92m for participating in the Europa League group stage.
Sevilla has once again won its fetish competition and there are already six winches it has in the second most important continental competition. The Seville team has pocketed 20.77 million euros for the results obtained throughout the competition. In addition, to that amount we must add 3.42 for the coefficient ranking and 3.5 to ensure their participation in the next edition of the European Super Cup. In total, the club chaired by Pepe Castro will take around 27 million euros.
To this must be added what all the teams earn from the market pool, which is part of the income distribution made by UEFA. In addition, the team that manages to lift the cup on Friday will get 4 million euros for it and another 3 , 5 for participating in the European Super Cup. But how are the Europa League prizes distributed? 444 444UEFA awards for tournament results
The criteria for tournament results remain the same as last season. For each victory in the group stage, € 570,000 and € 190,000 per draw. The undistributed amounts (190,000 euros for each tie) will be pooled and redistributed among the clubs that play the group stage in amounts proportional to their number of victories. The group winner took € 1M and the second € 500,000.
But the thing is not there. For reaching the round of 32 they pocketed another € 500,000, for going to the round of 16 they won € 1.1M, 1.5 million for reaching the quarterfinals and € 2.4M for playing the semifinals. Finally, the two teams that manage to compete in the grand final will receive € 4.5M. The champion will win € 4M more. A winner who, therefore, will qualify for the European Super Cup. This will earn you another 3.5M € .
Chelsea, champion of the 2018/2019 edition, pocketed around € 25M just for these types of prizes.
Fixed by group stage: € 2.92M Group stage win: € 570,000 Group stage tie: € 190,000 Round of 32: € 500,000 Round of 16: € 1.1M Quarter-finals: € 1.5M Semi-finals: € 2.4M Runner-up: € 4.5M Champion: € 8.5M 444 444
Photos from as.com