How much the Indy 500 distributes in prizes: Sato takes $ 1.37M
The economic effects of the pandemic have cut the prizes in half. The Japanese double winner will pocket the lowest amount since 1991.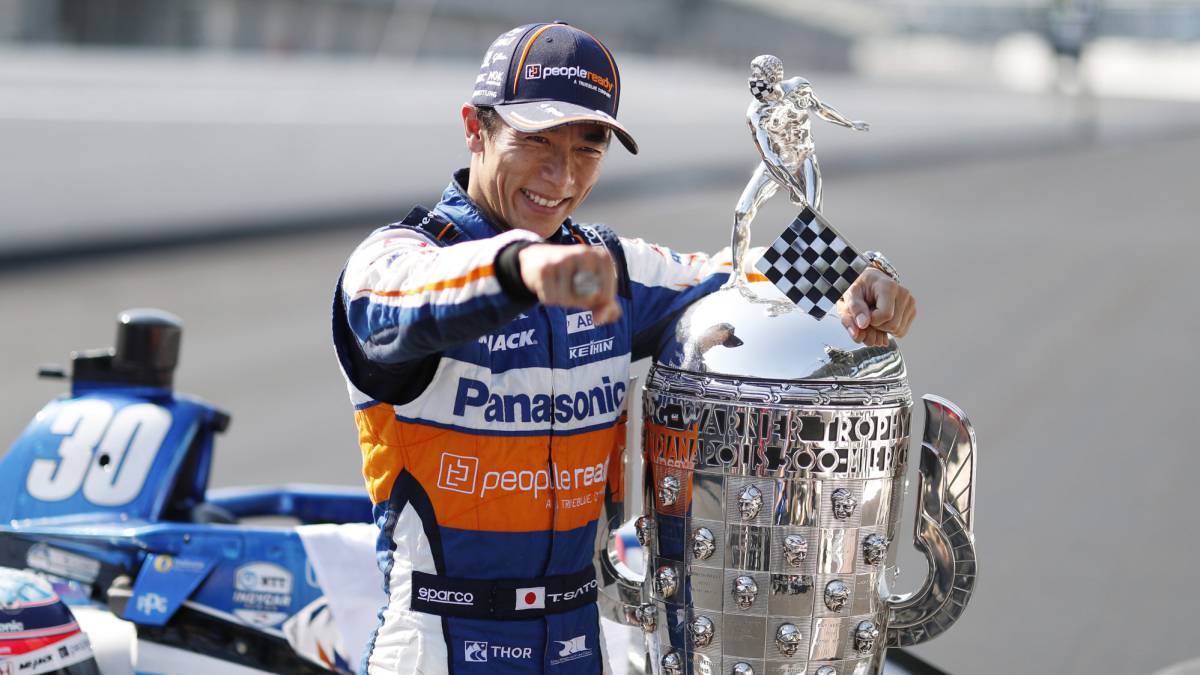 Money is not everything and for the drivers who compete in the Indianapolis 500 it is the least of it, although it helps, and a lot. The financial awards given by the organization have only increased in recent years. However, the crisis caused by the coronavirus, with a lack of sponsors and the impossibility of being able to welcome the public in the stands, has meant that this year the prizes were reduced by almost half, as confirmed by Roger Penske.
The owner of the circuit had planned to distribute 15 million dollars in prizes, including a premium of 100,000 euros for the winner. This figure meant an increase of two million dollars compared to 2019. However, with the current situation, the budget has been reduced by half. That is, about 7.5 million. It is a considerable reduction, but considering that the absence of fans means a loss of $ 20M, it is still a good amount.
"We could be in a lot worse situation than ours, and instead of agreeing with the prize money, I think we are grateful to have the opportunity to compete. It is still quite a lot of money," said Ed Carpenter, one of the Indy's most iconic team leaders, on reduced prize money.
According to North American specialized media, Takuma Sato will earn around $ 1M for winning the Indy 500. This amount will be increased, since there are certain variables such as sponsors or the number of laps led. In addition, in the case of the Japanese, being his second victory he will win a pot of $ 360,000. This jackpot accumulates year after year, earning $ 20,000 until a driver manages to win the event a second time. In total, and despite the pandemic, Takuma Sato will take around 1.37 million dollars, the lowest since 1991.
In 2019, the winner of the race, Simón Pagenaud, pocketed $ 2,669,559. Alexander Rossi followed with $ 759,179 and Takuma Sato with $ 540,454. Oriol Serviá, the only Spanish rider who was able to run the last edition of the 500 Miles, was 22nd in earnings with $ 203.305 .
Photos from as.com