"We have a suite in the stadium and they bring us food"
Pablo Carreño explained to AS before starting the Masters 1,000 in Cincinnati how his experience is being in the day-to-day life of the New York bubble.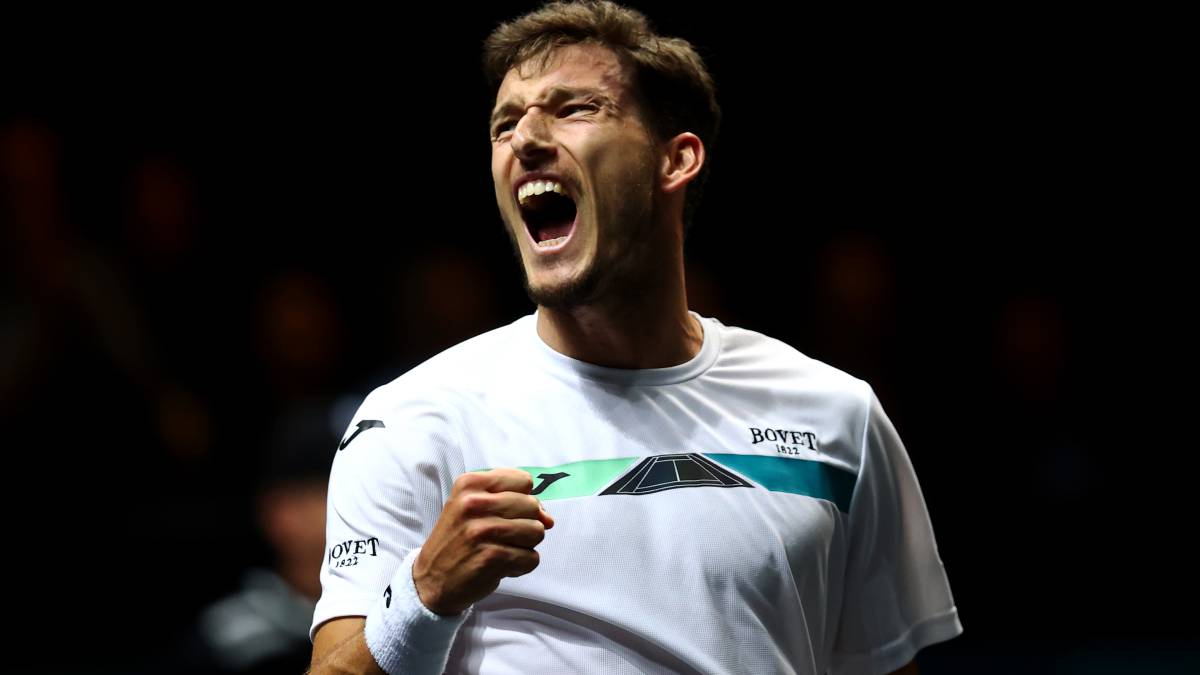 The New York bubble and all the protocols to follow to avoid contagion are one of the hot topics in the world of tennis. Little by little, the tennis players themselves are telling how their experience in it is being, something totally new in this sport.
Pablo Carreño has explained to AS which are the rules that he has to follow day by day, and how he is living these days prior to the Masters 1,000 in Cincinnati, in which he debuts this Saturday. "I think the security measures are quite good. They send you messages the day before to remind you of the days you have to take the tests, they send you to fill out a form in which you declare that you have no symptoms every day before going to the club", Comment the Spanish.
"Obviously the use of a mask and social distance are mandatory," Carreño points out. Regarding the facilities in which the players reside, the Spanish tennis player explains the services they offer and how they should use them. "In the same hotel we have physio service and others to recover. The club changing room is only for showering, you cannot stay there any longer. The seeds we have a suite in the Arthur Ashe, which is very well equipped. They bring us the food and everything so that we avoid going to the dining room, "said Carreño.
Despite this, being something completely new in tennis, it is the tennis players themselves who suggest what aspects should improve in the bubble. "The only thing I see that could be better is that the hotel is an hour by bus from the club," said the Spaniard, who faces Dusan Lajovic this Saturday afternoon in his first game at the Masters 1,000 in Cincinnati.
Photos from as.com