"Renault has a pretty good extra for qualifying"
Carlos Sainz, expectant before the planned ban for Monza. At Spa this weekend, he sees curves "that could be good for the McLaren."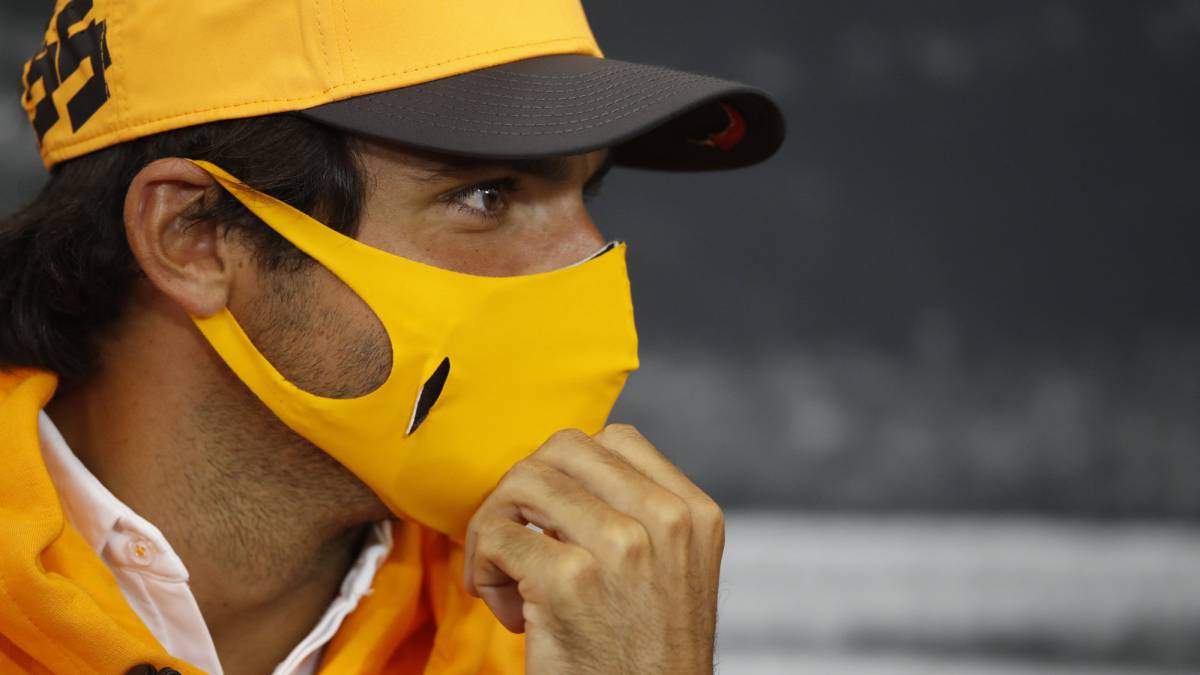 Carlos Sainz was unable to complete the first lap at the last Belgian GP, so it's hard not to improve on that with the McLaren MCL35. The Madrid-born, ninth in the World Championship, comes back after a start with external problems, especially in tire changes. Expectations at Spa are, for now, uncertain.
-What do you expect from the McLaren at Spa or Monza, motor circuits?
-These medium and fast corner circuits can be good for us. But qualifying didn't go well last year because it was very hot. I don't really know what to expect. Then I couldn't do that race.
-How will the ban on sorting modes from Monza affect?
-It will affect us all, we will slow down and lose some benefits. It will depend on who loses the most and who loses the least. Renault has a pretty good extra in qualifying and that will penalize us, but it is also true that Racing Point should lose. From Honda and Ferrari, I don't know. I know that Mercedes and we have a good 'qualy mode', but I don't know the rest.
-Is it hard to face another racing triplet?
-The first ones were not hard, because we were coming off a very long break and doing six races in seven weeks we took it with enthusiasm. It wasn't tough mentally or physically. But from now on, the year will get tough. We all accumulate fatigue, many races in a row. I also see the big number, 17 races in six months, it seems like a lot to me. Positive for F1, because we had to recover the maximum, but we will have to manage our energies well.
-The problems in the pit stop, are they solved?
-Some good stops were made in Barcelona, but we are not where we want to be. We want to do them like Red Bull, it is the goal of all teams. We've had a week to analyze and I hope those issues are gone, although I think we need more filming and more racing.
-What do you think of the new circuits that are added to the calendar?
-Istanbul seems like a super circuit to me and you have to see what happens with the second in Bahrain, if it is done on another route, or how these modern cars are at the Nurburgring. Same as Mugello or Ímola, where it can be difficult to overtake.
-In the United States, sporting events have been suspended with the support of athletes. Could career be at risk?
-I think it is not in anyone's plans, there has not been any discussion with the pilots in those terms. I respect what is happening in the United States, I have seen the images of the last shooting against this poor person and I find it regrettable and incredible that this happens in the 21st century and these atrocities are committed and in a developed country. But at the moment I don't see any intention of boycotting an F1 race, which has nothing to do with it.
Photos from as.com