Harris's scare chills Sixers who say goodbye
The forward was left lying on the ground after hitting his head in the third quarter. Philadelphia conceded a 0-12 run and said goodbye to the NBA playoffs.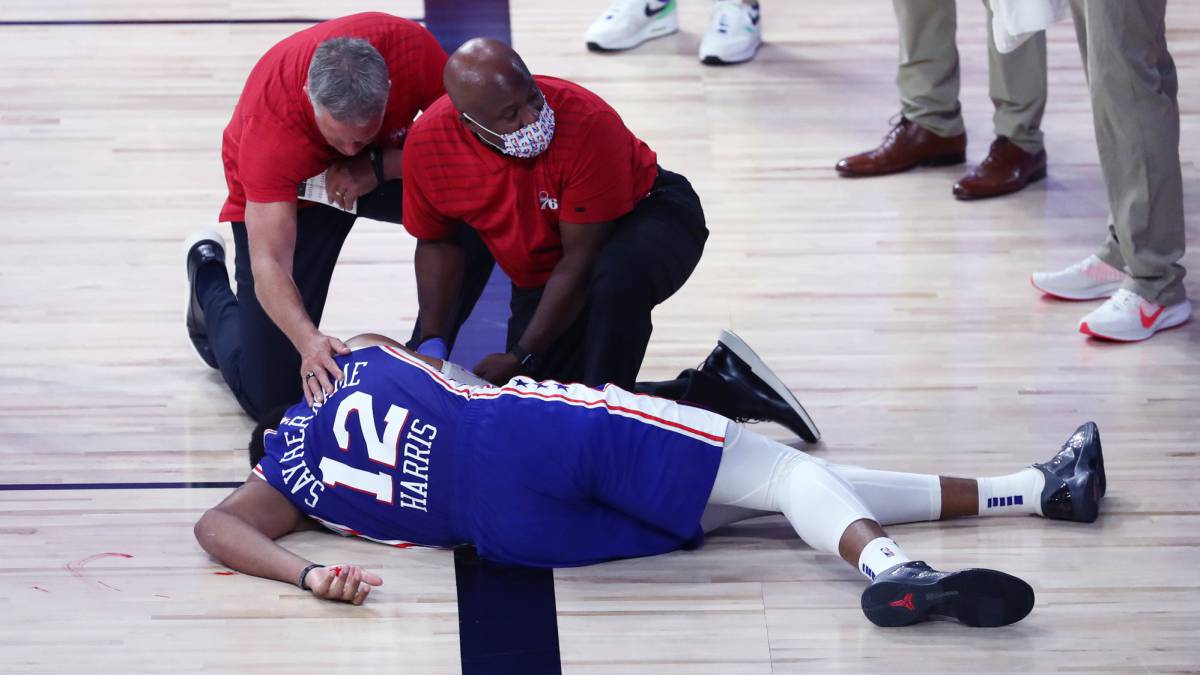 The Celtics and the Sixers lived a wild rivalry in the East for years, as Juanma Rubio recalled this morning in an article about the Philadelphia crisis, but the tie between the two franchises in the Orlando bubble has not been at the level of the Erving , Bird and company. Both teams met in a playoffs for the second time in the last three years and if in 2018 the tie produced a clear 4-1 for the Celtics, this time the Massachusetts franchise ruled on the fast track: 4-0 after 106- 110 of this Sunday.
The Sixers, at least this time, did fight to the scare of Tobias Harris in the third quarter. The forward hit his head hard in a fall and was left limp on the ground. A great scare for the NBA that, foresight, cut the television signal, but reconnected when Harris got up and went to the locker room on his own foot with a blood-stained towel. Then he returned to the bench and even to the track. With 5:12 left to play and his team down twelve (90-102) he jumped onto the court to replace Scott. According to Shams Charania, Harris suffers a laceration to his left eye.
When all this happened, the game was tied at 77 after a Burks basket, but the Sixers had a hard time shaking the scare from their body. 0-12 to close the quarter, with seven points from Jayson Tatum (10 in that quarter) and the semifinals aimed for the Celtics (77-89) .
Harris, on his return to the track, lowered the income of the Celtics to ten (98-108). There was 1:10 left to play, but the Sixers paid dearly for their blackout at the end of the third quarter and say goodbye. Embiid, with a triple, put his team four to two seconds from the end (106-110), but a miracle did not work and the Sixers are the first to say goodbye to the Orlando bubble in these playoffs, with Embiid from new at 30 points (he has averaged this number in the playoffs) and 20 for Tobias Harris. On the Celtics, Tatum (28) and Kemba Walker (32) scored more than half of their team's points.
The Sixers' survival in the title playoffs has been rather short-lived. They lost on the way to Ben Simmons, who had to leave the bubble in early August to undergo surgery for a problem in his left knee, but The Process, as they called the restructuring they live, does not seem like one. Changes are coming, and many, in Philadelphia.
Photos from as.com