Half joy: Doncic suffers a slight sprain, but it is doubt
The point guard injured his left ankle in the third quarter of the third playoff game against the Clippers. The next, this Sunday (9:30 pm).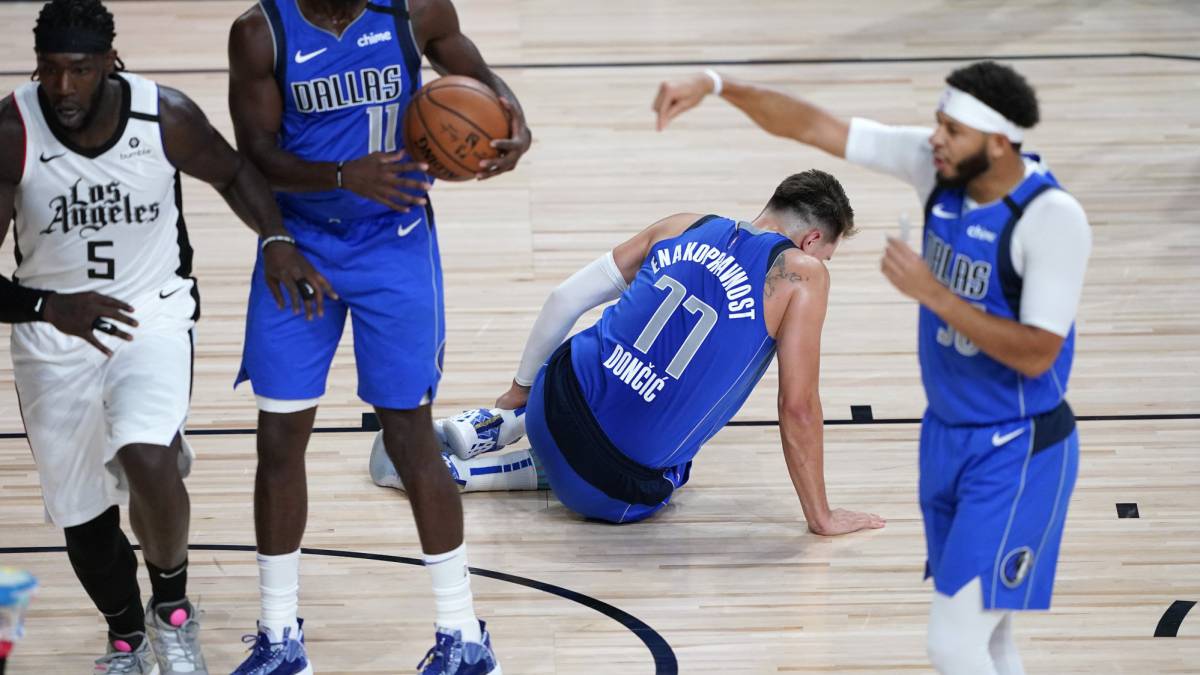 Good and bad news for the Dallas Mavericks. Luka Doncic suffers only a slight sprain to his left ankle according to the review prior to his MRI (Tim MacMahon). However, his presence in Game 4 against the Los Angeles Clippers is highly dubious. That the matches are played every 48 hours, complicates that their recovery is total. In addition, there is a risk of further aggravating his ailment.
"The next game is early Sunday (9:30 pm, Spanish time), which doesn't help. We have all the possible modalities in advanced treatments and we will see how he responds in these 36 hours, "said Rick Carlisle, coach of the Dallas Mavericks, after the loss against the Los Angeles franchise (122-130). The Mavs are 1-2 down in the tie.
Doncic: "I was lucky"
Doncic injured his ankle in the third quarter after Kawhi Leonard collided with him during a penetration. He was able to return to the court, but finally the pain made him sit on the bench and not be able to finish the duel. "I don't know how it happened, but it's not that bad. I was lucky: it's my left ankle, not my right. It's a little sprain, "said Doncic, who has had problems with his right ankle all season.
The participation of the Madrid youth squad is key to the future of the Mavericks in these playoffs for the title. In the first game of the tie, the Angelenos suffered a lot to defeat Doncic's sublime performance: 42 points, 9 assists and 7 rebounds. In the next one, they gave up with 28 goals, 7 basket passes and 8 sacks from the Slovenian. In this third, he was shooting, with a triple-double (13 + 10 + 10) in the almost 30 minutes he was able to play.
Photos from as.com