Hail and chaos in the second stage of the Dauphiné
A strong hail storm caused many riders to get off their bikes on the last climb. "Like ping-pong balls," Team Israel said.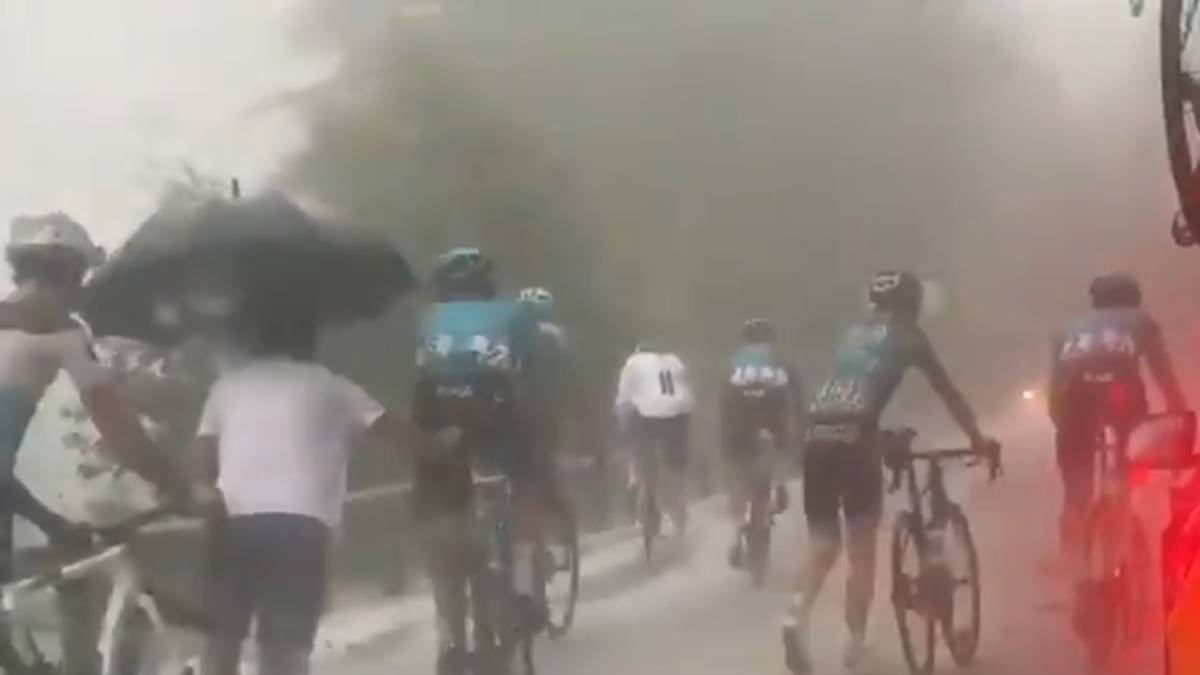 Primoz Roglic was not the only one to unleash chaos with his brutal attack on the Col de Porte in the second stage of the Dauphiné. It also came from heaven. And it is that a very strong storm fell on the final kilometers of the ascent in the form of hail, which caused terrible chaos among the runners who had not yet reached the finish line. The group of favorites narrowly escaped since shortly after reaching the top they began to juggle.
Many runners had to get off their bicycles to find a place to take refuge since, according to images shared by teams such as Israel Start-Up, the size of the hail was similar to that of table tennis balls.
"Many cyclists, including our boys, were hit by a hail storm, the worst of all we've ever experienced. The scene was total chaos ... runners running for cover, hit hard by mini ping pong balls frosts ", read the tweet of the group where Chris Froome will military next year. Very tough conditions that will surely take their toll on more than one in this Friday's stage ... 444 444

Photos from as.com