Gudelj points out: "Lopetegui knows it, I'm 110 percent"
The Serbian midfielder is already with Sevilla in Dusseldorf after overcoming the coronavirus: "With the goal from Ocampos I think I broke the phone."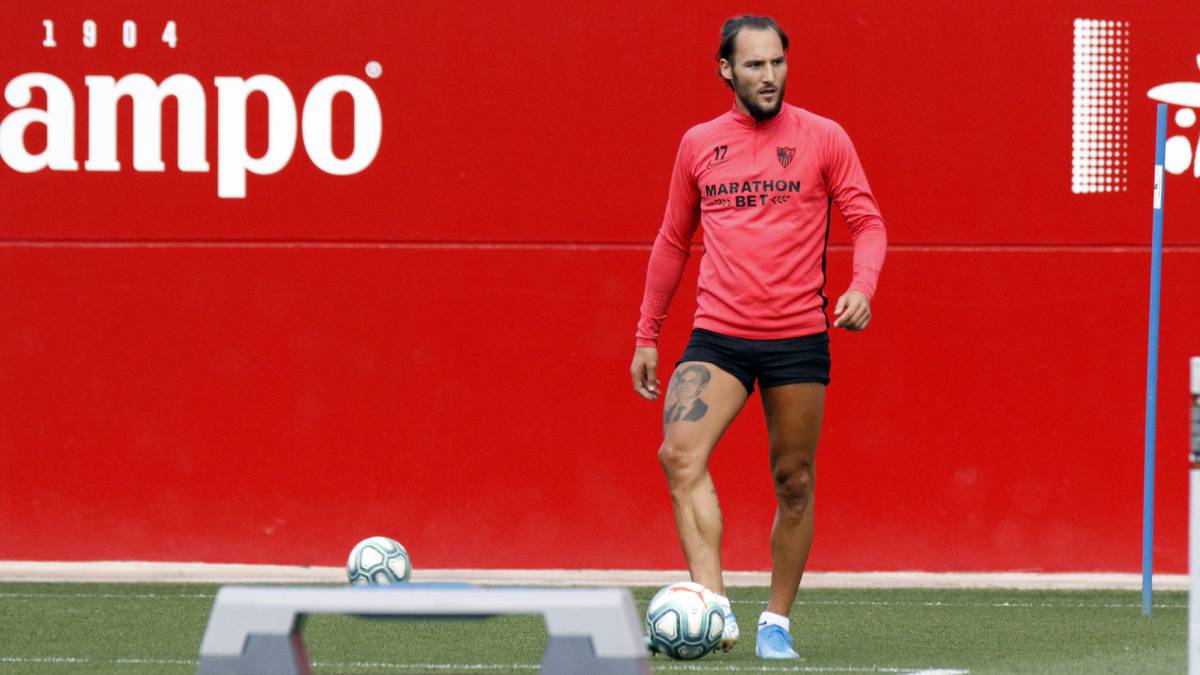 Nemanja Gudelj attended Seville's official media from Dusseldorf, two days after arriving at the concentration already free of coronavirus. "It was difficult to be at home for two weeks knowing that you are fine and you can help the team, but with the virus you cannot go. But I was training. I knew that at any moment I could test negative and I had to be prepared to help the team" .
"I have not had moments when I was scared or had a bad time. I know it is a serious virus but I felt fine. I knew I had the virus and the doctor told me to rest if I felt bad, but my body needed to train, the physical trainers sent me training sessions every day and I have done them all, "added the Serbian.
Gudelj claims to have noticed "a lot of affection, with messages on social networks and calls. It is a sign of the family that this team is. The family sees when things go wrong because when they go well everyone is your friend. I want to give the Thanks to my colleagues because, thanks to them, I was able to have the best possible time. " Her standing ovation at the hotel will remember her forever: "I arrived at the airport and I didn't know if they would know I was going to arrive at that moment. I opened the curtain and the whole club was there. I didn't expect it and I had about four or five seconds without knowing what do not even say. Luckily there are people who have recorded it, because I want to have it for life and it will stay with me. You have to be lucky to live this sometime "
"Bad things in life make you stronger and that can be said of a person or a team. There have been times when we have fallen together and other times a player or two. That has made us even stronger and it is something incredible, "added the pivot, who is at Lopetegui's disposal:" The coach already knows that I have continued training and that I have come to help the team in whatever way. 110 percent ".
"On TV you live much worse. With many more nerves. I have sweated more than playing and I can say that I do not like to see it at home because you know you can not do anything. In the field it is something else and you have everything something else Controlled. At home it depends on others and you can't encourage them or talk to them. It's what cost me the most. With Ocampos' goal I think my phone broke. The whole family was jumping and celebrating. It was incredible ", concludes Gudelj .
Photos from as.com