Groenewegen, "broken": He's "looking forward to talking" to Jakobsen
The head of the Jumbo-Visma, Richard Plugge, assures that the Dutchman is devastated by what happened with his compatriot: "He would never have wanted this and wants to let him know."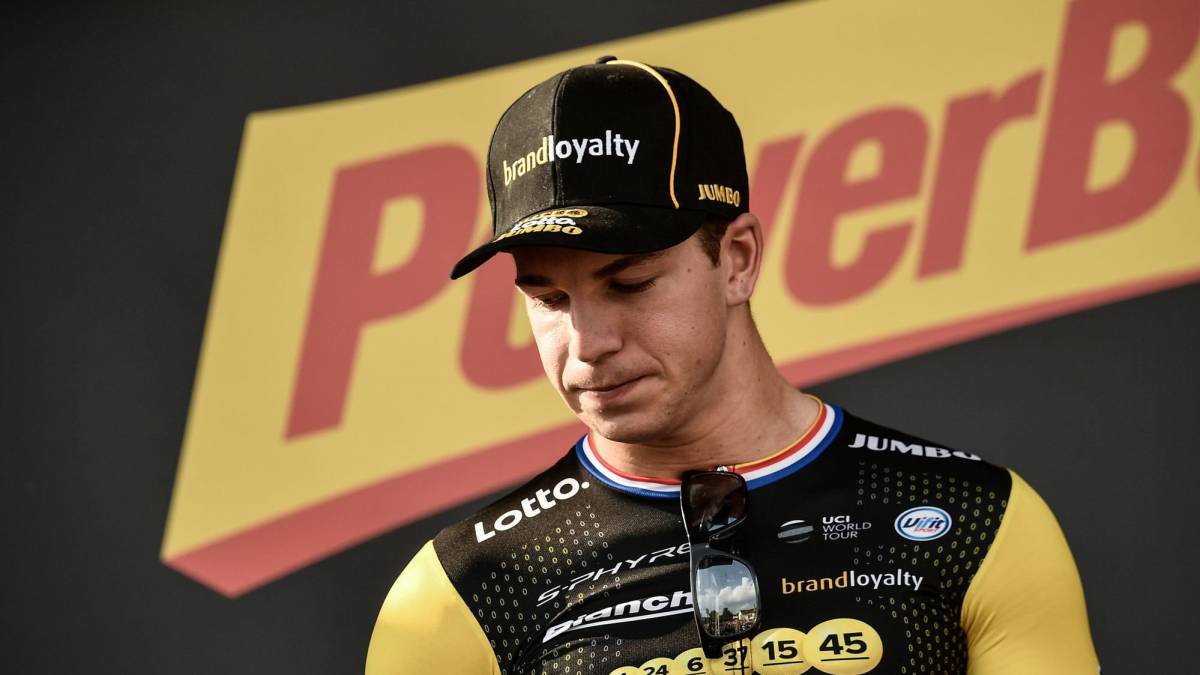 Dylan Groenewegen is "broken" after the accident at the finish line of the first stage of the Tour of Poland. The Dutch sprinter got into the line of his compatriot Fabio Jakobsen, who went against the fences and ended up in an induced coma. While the possible implications of what happened are clarified, Groenewegen has been temporarily removed from his team, the Jumbo-Visma, and is suffering according to the leader of the squad, Richard Plugge.
"He and Fabio are friends. He (for Groenewegen) would never have wanted this and wants to let you know as soon as possible," explains Plugge. "He is totally broken and wanting to have a normal contact with Fabio. As I said they are friends. He is aware that he went off track, but the consequences have been dramatic," he adds.
The situation worries the manager, because he believes it could have consequences for Groenewegen's career: "Nobody could anticipate it (the accident). I really hope that everything goes well with Fabio, but the team also has to worry about Dylan. We will work with him these weeks so that I can overcome this situation on a personal level and hopefully also as a cyclist and sprinter ".
"A turning point"
Plugge believes that the terrible accident in Poland has to be "a turning point" when it comes to race safety and hopes to lead a process of change: "We must face the debate and I want to have a leading role in it. I am already moving it, we have had the first conversations. We have to face all this in a different way ".
Photos from as.com