Goalkeeper wanted for future substitution
Celta only has one professional goalkeeper to start LaLiga. He wants to sign a goal that agrees not to be the first option when Rubén recovers.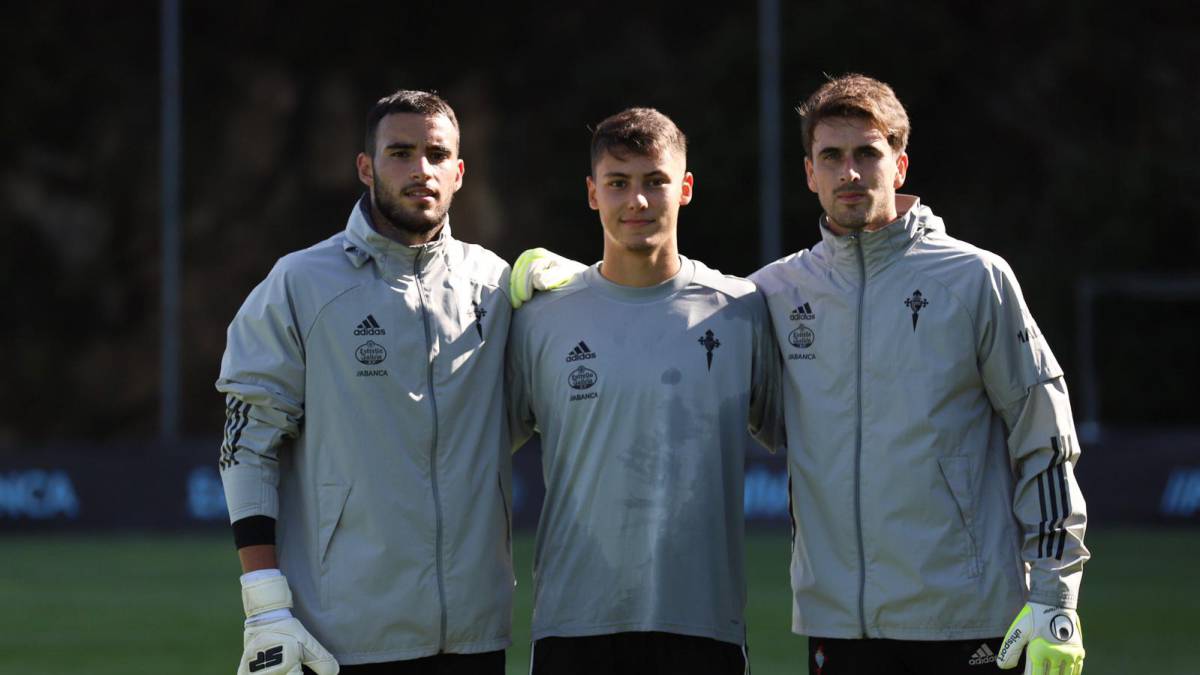 With three weeks to go before the start of LaLiga, Celta only have one professional goalkeeper. Iván Villar finished last season defending the heavenly goal after Sergio Álvarez and Rubén Blanco suffered long-term injuries in the final stretch of the course. Neither of the two will be discharged until October, at least, so the olive club tracks the market to sign a goalkeeper. Among the search criteria of the sports management is that the hired goalkeeper must accept a more than probable future substitution.
Rubén has earned the status of the undisputed starter and last season he was, together with Iago Aspas, the most decisive player on the squad. The club has shown infinite faith in the youth squad and after its definitive explosion the Celtic arch has become a private preserve of the Mosense. To reoccupy it, it will have to wait, if the most optimistic forecasts are met, until mid-November.
Sergio could be back in early October. However, President Carlos Mouriño stated in his last press conference that if LaLiga starts on the date set by Javier Tebas, the second weekend in September, Celta will be reinforced with a goal: "If it doesn't start until January We would no longer sign a goalkeeper. If it starts much earlier, we will have to consider signing a goalkeeper ".
Iván Villar
On the way to completing his second week of preseason, the squad prepared by Óscar García has only Villar as the only professional goalkeeper. Juvenile Iago Domínguez and Raúl García from León, who last season was on loan to Atlético Astorga of the Third Division, work alongside the Aldán U21 international.
The intention of the club is to increase its roster of goalkeepers with Dragan Rosic. The Serbian landed on loan at the subsidiary last January from Almería and in the last matches of the course he acted as Villar's substitute in the first team. However, the negotiation with the Almeria entity for the Balkan to return to Vigo has been at a standstill for weeks.
Regardless of what happens with Rosic, the board has given the green light for the first time in recent years to hire a doorman. Of course, it must be an economic bet and be clear about the role that awaits you. If he finds something that fits the desired profile, Villar could be transferred before October 5, the deadline to carry out operations in this market.

Photos from as.com