Gipuzkoa record: in eight days it has assembled an ACB team
First he obtained a judicial order that forced the Association to admit him, after closing the door, and since he was registered, he has accelerated to form a group with 12 files.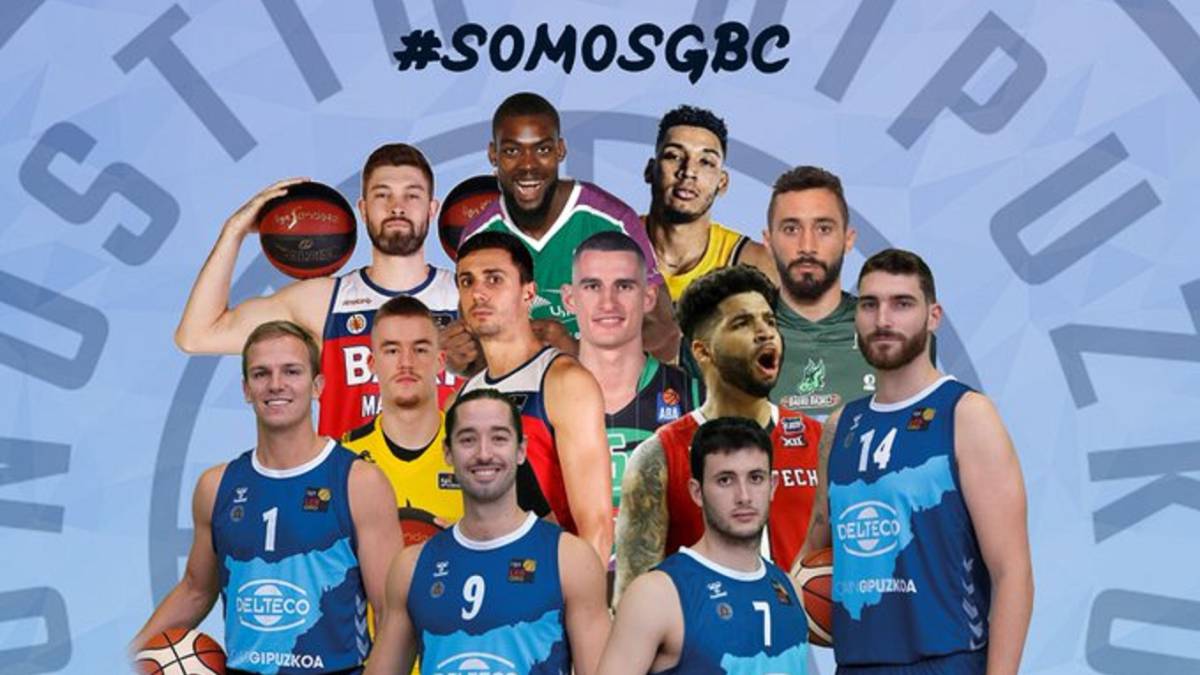 We could be facing a record in Spain and perhaps in Europe: from a dense nebula, without knowing where it was going to compete next year, a club has managed to assemble a twelve-man squad in record time to prove their fortune in the ACB, that is to say , in the best league on the continent. A kind of Ikea of basketball: in a few afternoons he has furnished the house with good, beautiful and cheap material, to try to be at the height of the greatest. Let's go with the chronology: on July 30 the negotiations promoted by the CSD between ACB and FEB to materialize the promotion of Gipuzkoa were broken. This was very skillful and reached in a court of Barcelona a judicial order that forced the Association to admit him, something that it did on the 4th of this month; yes, this left the door open to a possible resource. "We could not allow them to trample us," they have remarked from the Delteco board of directors. Well, in eight days, the club chaired by Nacho Núñez has already prepared the group that Nicola will lead. His definitive stamp of participation still remains a bit in limbo and it is not known what the season will be like, but here it is. Before the calendar comes out, there are already twelve players ready for an epic course. When practically all are already in preseason and have closed their workforce, the GBC confirms the workers that it will have.
Oroz, Motos, Dee and Olaizola are the four survivors of the ascent achieved in this tortuous summer, in which the people of Donostia, abandoned even by FEB with a note in which they washed their hands, were first in LEB Oro when it was suspended the championship because of the coronavirus. The Azkoitiarra guard Xabi Oroz will play his fifth consecutive season at Delteco Gipuzkoa. He returns to the highest category of Spanish basketball where he has already played 47 games with the GBC jersey. Dee was one of the leading players in the LEB Oro league last season, averaging 15.2 points, 3.7 rebounds AND 2.2 assists and a PIR of 13.2 in 27 minutes. And Motos will complete its fifth season in the Gipuzkoan team and Olaizola will treasure one more, six.
Many new faces arrive: eight. To begin with, two bases: the Slovenian Jan Span and the Argentine Lucas Faggiano. The former has spent most of his career in his country, although last season he played for Hakro Merlins Crailsheim in the German first division. In it he played 20 games and averaged 9.4 points, 4.2 assists and 2.3 rebounds. Faggiano made a place in the Argentine league and emigrated to the Brazilian Bauru, where he played 26 games in which he averaged 14.3 points, 5.4 assists and 2.8 rebounds in 33 minutes.
Pere Tomàs will bring experience from abroad. The Mallorcan forward has made many laps and has never finished breaking. Joventut, Zaragoza, Bilbao Basket and Manresa have been his places of passage, in which he left an impression that with more confidence in himself and a more orthodox shot he could have gone far. Dominican guard Brandon Francis comes from the NBA's development league, from the Minnesota affiliate, the Iowa Wolves. Last season he averaged 2.7 points in 8 minutes in 20 games.
Radoncic, for his part, will try once and for all to show that he has not stalled after a promising career as a Madrid youth player. He comes to Illumbe on loan from Basket Zaragoza, where he has signed for four years. Many wanted to see in the Montenegrin forward the next merengue promise after Doncic and that weighs a lot. He has played at UCAM Murcia, San Pablo Burgos and Iberostar Tenerife. Last season he played a total of 24 games where he averaged 3.6 points and 3.7 rebounds in 17 minutes.
Trained in Italy, Margarity made his debut in his country in the first division, later he has played in Sweden, in the American university league and in Croatia until last season he debuted in ACB with Baxi Manresa. He played 36 games between the Endesa League and Europe where he averaged 7.2 points and 3.1 rebounds in 19 minutes. He arrives for a season at the San Sebastian team.
Jaime Echenique has also joined the discipline of the Basque team, to reinforce the interior game. Original from Barranquilla began his career towards professional basketball at Wichita State University in Kansas. He comes from the American university league where last season he played 27 games averaging 11.3 points and 7 rebounds in 23.4 minutes. Graduated in Sociology and Psychology, his great aspiration is to be the first Colombian in the NBA.
Viny Okouo is a Congolese center who comes from Kedainiai Nevezis of the Lithuanian league and already knows the Endesa League. Canterano del Unicaja del Málaga, began his career in the silver LEB with the subsidiary and played in the highest category of Spanish basketball the seasons 16-17, 17-18 and 18-19. Last season he had his first experience outside of Spain, in Lithuanian Nevezis, being the top rebounder in the competition. In her, she averaged 10.4 points and 7.6 rebounds in 23 games.
All that Nicola must amalgamate. The Delteco Gipuzkoa Basket coaching staff will have the same members this season. Marcelo will lead the team as head coach, Iñaki Martín, Ion Ormazabal and Iván Martínez will be the assistants, Lander Castro will continue as physical trainer and Bittor Hernando as physio. The team of doctors will continue to be made up of Josetxo Aramendi and Peio Lapitz and the nutritionist Edurne Aldabe. For a player of such prestige as Nicola, it is a challenge to go out to the ACB for the first time at the beginning of a season and seek permanence. He was the youth coordinator for Baskonia and his career has not stabilized, far from it. He worked as an assistant at the Benetton Treviso, Hapoel Jerusalem and Brose. Also with Quintana in Murcia, and when he was dismissed, he jumped to the main role. He directed, yes, the prestigious Lietuvos Rytas and last year he was in charge of the Unieuro Forli of the Italian A2 Series.
Photos from as.com