Gipuzkoa kicks off while a judge elucidates its future
Since yesterday Nicola has eight players to start the preseason. The ACB presented opposition to the order that forced to accept the registration of the Basque club.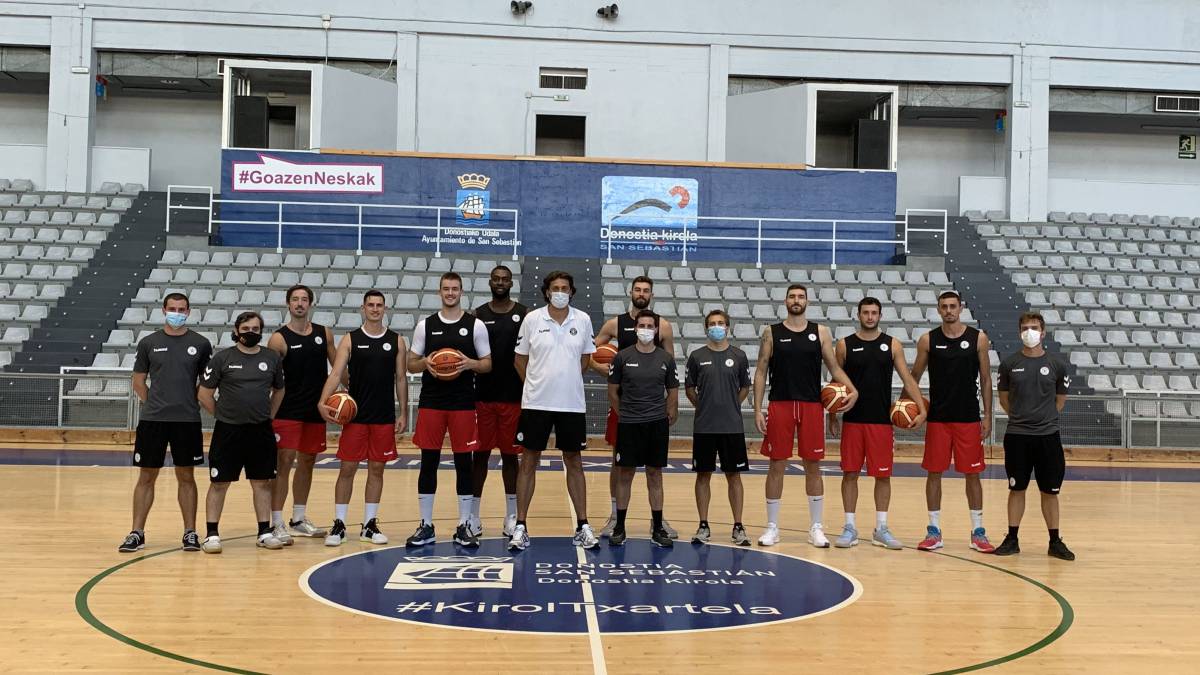 The Delteco Gipuzkoa Basket began training yesterday, at the Jose Antonio Gasca, while the fog remains about where it will compete next season. When other teams are already starting to play friendlies, the San Sebastian come together to get to know each other. The club presented a non-appealable court order on July 31 by which the ACB, which had previously discarded its registration, had to accept the promotion. In a note made public on April 4, the ACB announced that it accepted the Basque club's registration but reserved the right to oppose it, something it did days later.
The body chaired by Antonio Martín presented its disagreement with the Barcelona court, which issued the order of precautionary measures that incorporated the GBC into the competition. What the Association maintains is that a court does not have the powers to make that decision, that it must be the CSD that determines such an important step. It seems difficult for the same judge to change her mind in such a short space of time.
In just eight days, the Illumbe club managed to build a squad of twelve players. Quite a record. Registration had been requested in the LEB just in case, but now they understand that there is no other option but to be in an ACB with 19 teams. Since yesterday Nicola and her assistants have eight players to start the preseason. Xabi Oroz, Mikel Motos and Julen Olaizola repeat another year and already know several of the new hires, Pere Tomàs, Dino Radoncic, William Magarity, Viny Okouo and Jan Span. The rest of the staff will gradually get into the routine as they arrive in Donostia and pass the relevant tests.

Photos from as.com