Generation Amazing launches an initiative for young ambassadors
The young people were chosen from 16 to 24 years old and are 9 girls and 6 Qatari men, after having attended an online seminar to present themselves.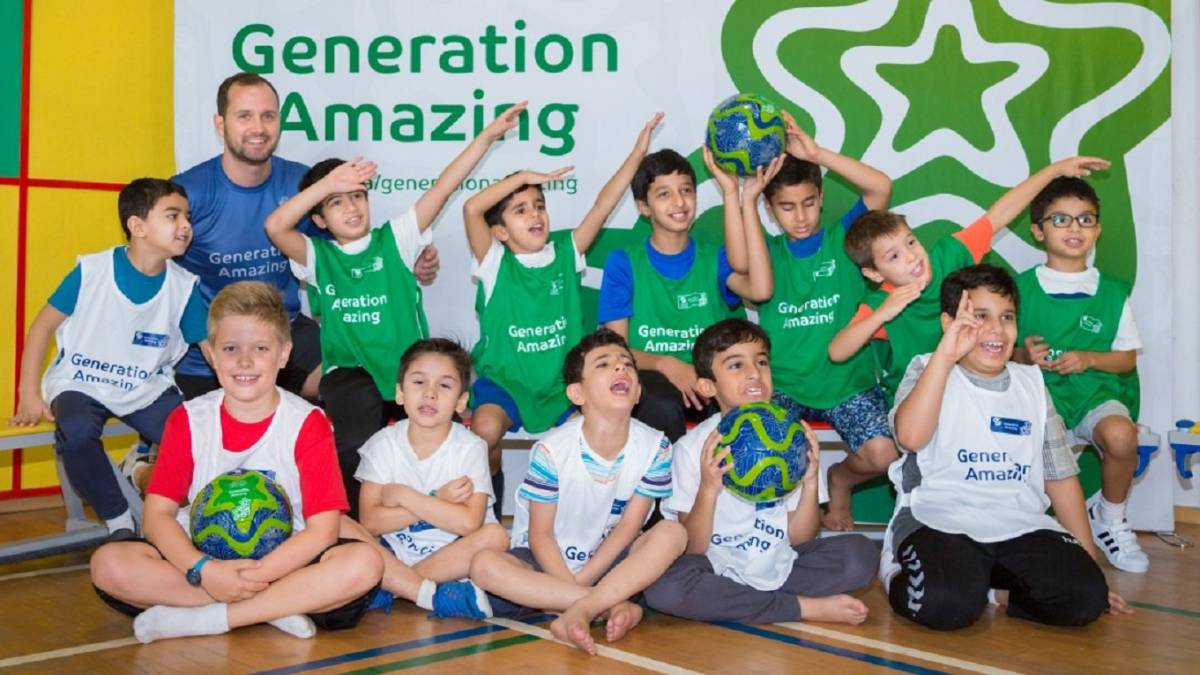 Generation Amazing, a platform for solidarity development in football in Qatar 2022, announced the launch of the initiative of local youth ambassadors in support of the efforts to realize a sustainable community and human legacy for the 2022 World Cup in Qatar.
The program associated with the Organization and Legacy Committee, responsible for managing the projects of the 2022 World Cup in Qatar, takes one year, with the aim of preparing young people to lead a path of positive transformation in their communities, taking advantage of the popularity of football.
Young people aged 16 to 24, including 9 Qatari girls and 6 men, were chosen after attending an online seminar to introduce them to the best inspired tools to make positive community change.
One of the objectives of the initiative is to increase the number of beneficiaries of the Generation Amazing programs in Qatar and the region before the World Cup 2022 starts, as the ambassadors will participate in some online seminars to question some issues related to the program of Sport for sustainability and positive community transformation, as well as participating in leadership conferences, social initiatives, and outreach trips.
Hassan Al-Thawadi, Secretary General of the Organizing and Legacy Committee said: "the initiative of the local youth ambassadors program will be launched after the success that had been achieved by our program of international ambassadors, which allowed us to reach more than 500 thousand beneficiaries around the world, in which the participants are the driving force to achieve positive community change, and the main component in finding innovative solutions for social, national and international challenges, taking advantage of soccer as a tool to make internal changes , as well as outside of Qatar. "
Given the program plan, young people will attend a one-year training program, in which they will learn the skills that will facilitate them to exercise their positive role in their communities, and they will also participate in some Lives from the stadiums, to strengthen their capacities of effective communication, discipline, successful leadership and collective work, for which they will become messengers in their communities and a source of inspiration for their colleagues embodying the mission of Generation Amazing.
Ambassadors will support cases adopted by Generation Amazing such as: Gender Equality and community integration, in accordance with the United Nations objectives of sustainable development for a better future for all communities in the world.
There are 60 international ambassadors included in the Generation Amazing program who were trained in different countries around the world among others, India, Pakistan, Nepal, Pilipinas, Jordan, and Lebanon, where they successfully completed their training program, for which they were able to recognize the objectivity of the soccer program for sustainability.
Photos from as.com