General discomfort among pilots due to so many repetitions of falls
"Of course I have seen the accident again, because they have repeated it a million times, something that is not very pleasant," says Maverick.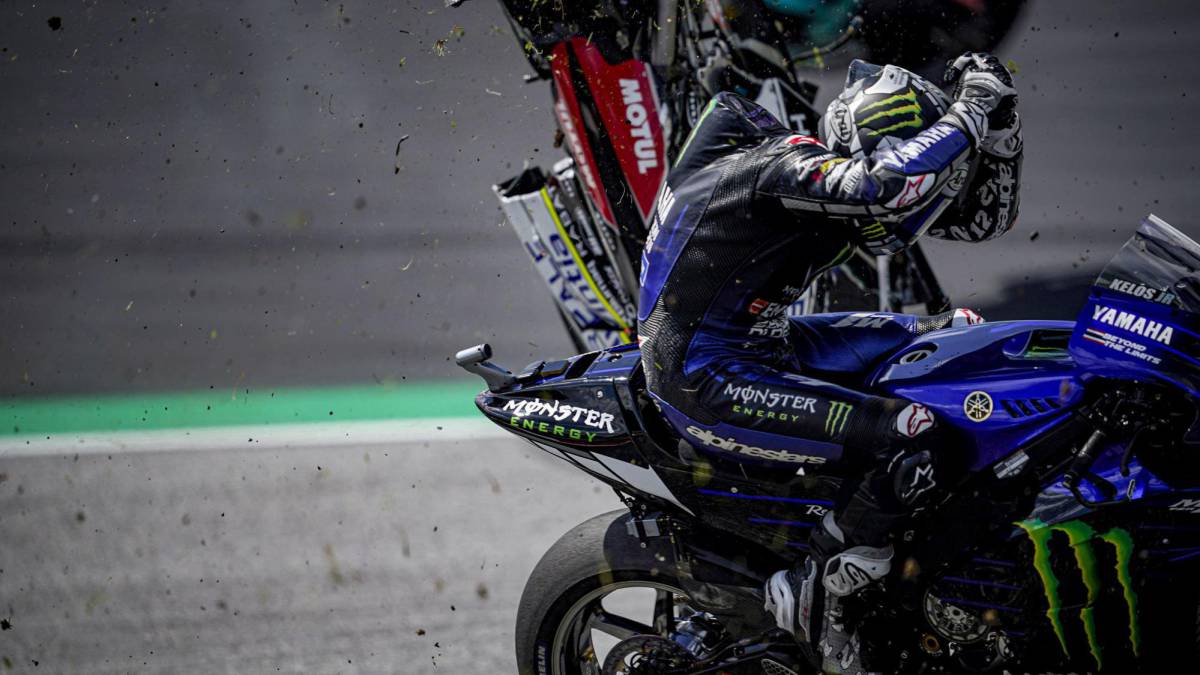 It was Cal Crutchlow who raised his voice two days ago when he said that he saw "ridiculous" that there were so many repetitions on television of the falls, and today it has been recorded, at the start of the Styrian GP, that more pilots think the same. It is something that Jorge Lorenzo complained about in his day and now so do Maverick Viñales and, to a lesser extent, Valentino Rossi.
Asked if he has seen the images of the accident again and how he faces a race only a few days later at the same circuit, the Spaniard from Yamaha said: "Of course I have seen them because they have repeated it a million times, something that It is very pleasant. We have been very fortunate, we had impressive luck and we must take advantage of that. We must go full throttle from tomorrow and give our best in every corner. "
Rossi, for his part, believes that "it is not necessary to exaggerate showing the images many times, but it is good for me to know what has happened and thus avoid more occasions in the future. It is good to see reality and it should not be forgotten that this sport is dangerous and pilots have to be aggressive, but they also have to use their heads as these are things that can happen ".
At this point, let me give my opinion in this regard: One of the values of the MotoGP World Championship is the extraordinary performance of their races, to the point of being copied by other sports. In addition, there is an internal code by which they are not primed with repetitions until they know that the affected pilot is conscious. An example of this is that the images of Luis Salom's fatal accident in Montmeló never transcended or how quickly Marco Simoncelli was removed from the plane in Malaysia when the seriousness of his accident was quickly understood. Thus, in Austria last Sunday the fall of Zarco and Morbidelli was repeated many times because it was known that no one was seriously injured, due to the spectacular nature of the images and to fully understand what had happened, because the motorcycles of Zarco and Morbidelli passed brushing past Mavrerick and Rossi. From there to the morbid there is distance, although it is also easy to imagine that it must not be pleasant for some pilots to see images of this type.
Photos from as.com