Ganea, close to signing for Aris de Thessaloniki
The left-back, who resigned with Athletic on Tuesday by not counting for Garitano, will play in the Greek First Division and in the Europa League this season at a charismatic club.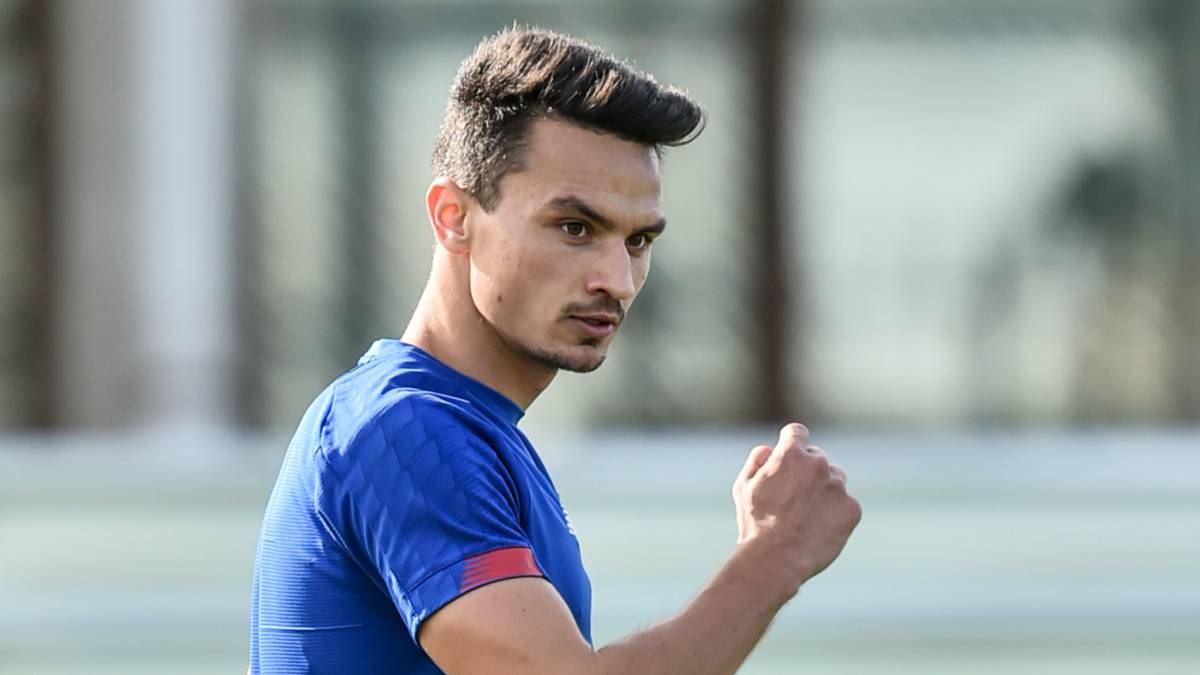 The immediate future of Cristian Ganea approaches the Aris of Salonica if the negotiations bear fruit as planned. They are well focused and the former lion will be enrolled in a classic of Greek football and the continental concert. Gaizka Garitano does not have a Romanian basuritar left-back, so on Tuesday he rescinded the contract that bound him to the Ibaigane club until June 2021. Ganea, who was returning to Bilbao from his assignment at Viitorul de Hagi, manages interests of several Leagues, specifically Austria, Poland and Italy, although it stands out from the rest of the Greek Aris of Thessaloniki, with which contacts have been accelerated. A squad that will play this season in the Europa League next season after its fifth place in the League. A leading club that trains Thodoros Karipidis and that sees Ganea as a substitute in the left-handed lane for the Hungarian Mihaly Korhut, who has returned to his country to sign for Debreceni.
Several foreign clubs have shown interest in obtaining the benefits of Ganea, but Aris is the best placed with open contacts that are expected to sign shortly. The priority of the left back, which in principle was to find accommodation in the Spanish Second Division, has not crystallized. Some of the clubs surveyed favor more defensive left-backs. Ganea's offensive and carefree style, which has a cannon on his left foot, draws more attention on continental soil, known from his performances in the Romanian First Division under Hagi.
The left-back almost did not enter the fray even in friendly matches with Garitano. He had to wait for the last winter window to try to convince the coach, when he had already left on loan at Numancia de Segunda the previous year, but was forced to return to Viitorul, where he was a fixture in the line-ups. The competition of Yuri Berchiche, starter in lane 3, and Mikel Balenziaga as his substitute, dismounts a Ganea from Athletic, where he has barely been able to demonstrate his qualities. Garitano himself declared that he saw Ganea more from the left end than from the side due to his offensive projection. In Thessaloniki he hopes to reclaim himself.
Photos from as.com