Formula 1 will race in Bahrain's 'oval' circuit
The second race on the Gulf circuit will be held on the outdoor circuit, not on the traditional one. A very high speed track.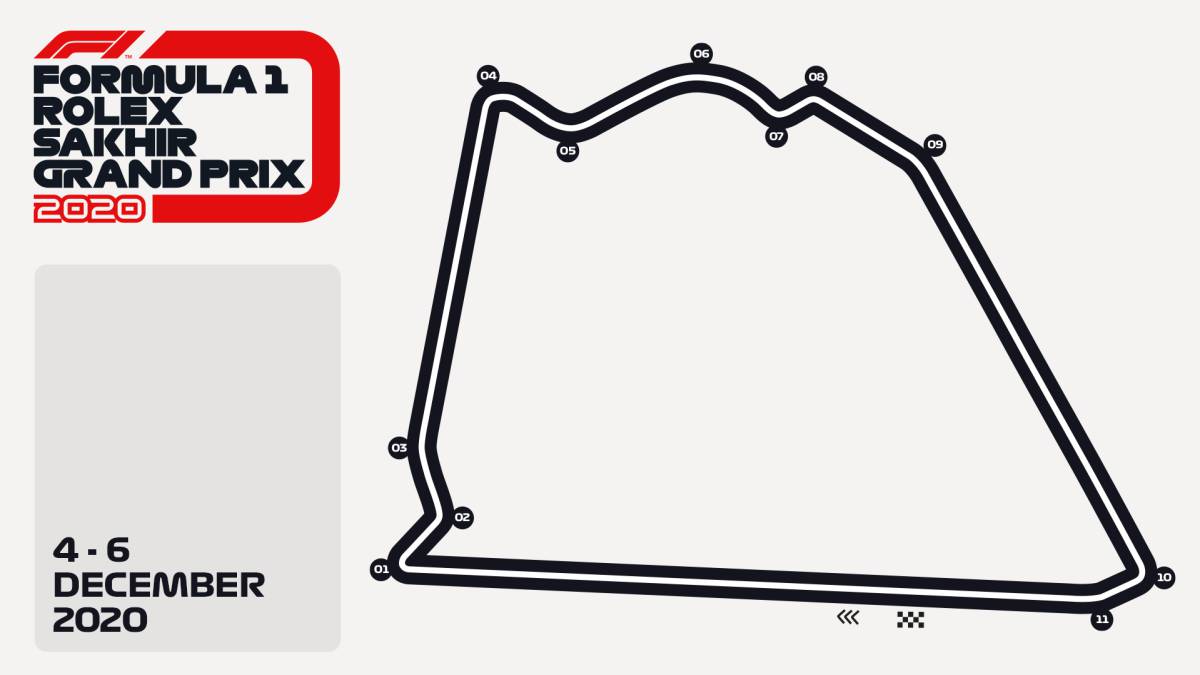 Formula 1 announced this Friday that the Sakhir GP, the sixteenth and penultimate round of the 2020 World Championship, will be held on an alternative and "ultra-fast" route that will take place in part on the outskirts of the circuit. "After a detailed analysis of the different track designs available in Bahéin, all FIA Grade 1 licensed, F1 has concluded that the 11-turn outdoor circuit, which has never been used for an international race, is the most suitable option for the second of the races to be held in Bahrain on December 6, "they announce.
This new route will have 3,543 meters, for the 5,412 meters of the traditional circuit, and the forecast of the competition is that the drivers complete lap times below 55 seconds in qualifying and 60 seconds in the race. The other novelty is that it will be a completely nocturnal race both in qualifying and in the race.
"We evaluated a number of options for the design of the alternative circuit and concluded that the outer circuit will provide the best option and a new challenge for all teams. In addition, it will entertain all our fans with high speeds and fast lap times," he explained F1 managing director Ross Brawn.
F1 2020 calendar (updated)
-Austrian GP: July 5 (Red Bull Ring. Winner: Bottas)
-Styrian GP: July 12 (Red Bull Ring. Winner: Hamilton)
-Hungarian GP: July 19 (Hungaroring. Winner: Hamilton)
-British GP: August 2 (Silverstone. Winner: Hamilton)
-70th Anniversary GP: Aug 9 (Silverstone. Winner: Verstappen)
-Spanish GP: August 16 (Montmeló. Winner: Hamilton)
-Belgian GP: August 30 (Spa Francorchamps)
-Italian GP: September 6 (Monza)
-Tuscan GP: September 13 (Mugello)
-Russian GP: September 27 (Sochi)
-Eifel GP: October 11 (Nurburgring)
-Portuguese GP: October 25 (Portimao)
-GP of Emilia Romana: November 1 (Imola)
-Turkish GP: November 15 (Istanbul)
-Bahrain GP: November 29 (Sakhir)
-Sakhir GP: December 6 (Sakhir)
-Abu Dhabi GP: December 13 (Yas Marina)
Photos from as.com