Forbidden to copy a Mercedes
Tombazis, the FIA's single-seater technical chief, advances that in 2021 it will not be allowed to replicate "an entire reverse-engineered car" as Racing Point has done.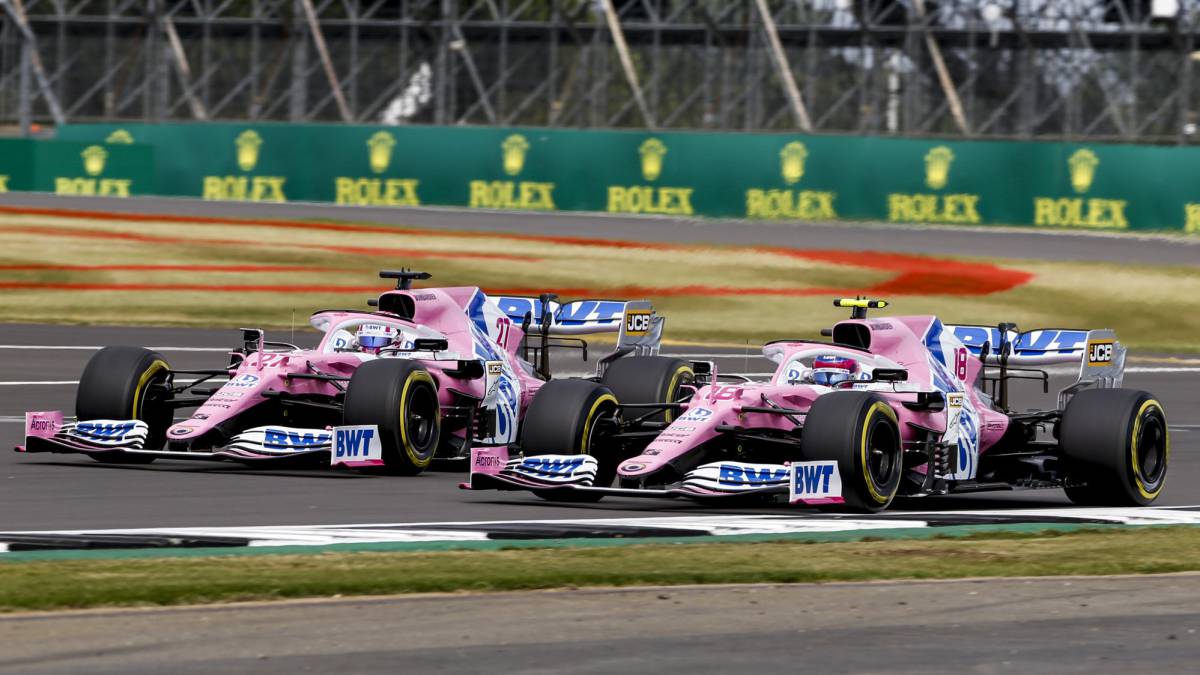 The investigation into Racing Point for using the brake lines of the Mercedes results in a 400,000 euro fine and 15 penalty points, but the consequences will go further. Teams like McLaren, Renault or Ferrari are concerned that companies will form on the grid that can exchange data and concepts and the case of the pink car, a true copy of the 2019 Mercedes, has put the FIA on notice, which does not want to " a championship of copies ". As confirmed by Nicholas Tombazis, the body's single-seater technical delegate, the 2021 regulation will be revised "in the coming weeks" to prohibit deliberate plagiarism.
"Copies have been around in Formula 1 for a long time, people can take pictures and engineers can replicate similar, almost identical concepts. That can't be stopped, but we think Racing Point has taken it to another level and they applied that philosophy for the complete car, it is a paradigm shift that alters the usual process of designing an F1 car. They should not be penalized for that, they were original taking this approach, but we must reflect on what Formula 1 should be in the future " says the Greek engineer.
The details of the new regulations are not yet known, but Tombazis develops the principles: "We do not want eight or ten Mercedes, copies of Mercedes on the grid. We do not want Formula 1 to become that. We plan, in the very short term, introduce corrections to the 2021 Sporting Regulations that prevent teams from copying complete portions of other cars as Racing Point has done. We will accept certain specific component copies, but we do not want one car to be essentially the copy of another. "
How? "We have thought a lot, it is difficult to go into details but the rule will be developed in the coming weeks. We have already warned the teams that they should not put that in place for next year because it will not be allowed." Racing Point will be able to continue using its current chassis next year, but it seems clear that it will not be able to upgrade it over the current Mercedes, just as Alpha Tauri will have to seek inspiration outside of Red Bull to design its aerodynamic appendages.
Lawrence Stroll explodes
Racing Point owner Lawrence Stroll broke his usual silence (he does not speak during the Grand Prix) to defend the legality of his car after the penalty imposed by the FIA. "This team has been in F1 for 30 years under different names and employs 500 people. I will not allow it to be defamed. I have never cheated on anything, throughout my life," he says. On criticism and appeals from his rivals: "I am hurt by how Ferrari, Renault, McLaren and Williams have taken advantage of it. They stain our name and I will not accept it. I will take all necessary actions."
Photos from as.com