Foggia opens and Arenas is more leader with a great second
The Italian wins in Brno after passing and reviewing with Ogura on the last lap and with Albert two tenths behind, thus taking advantage of Suzuki's fall to have more advantage.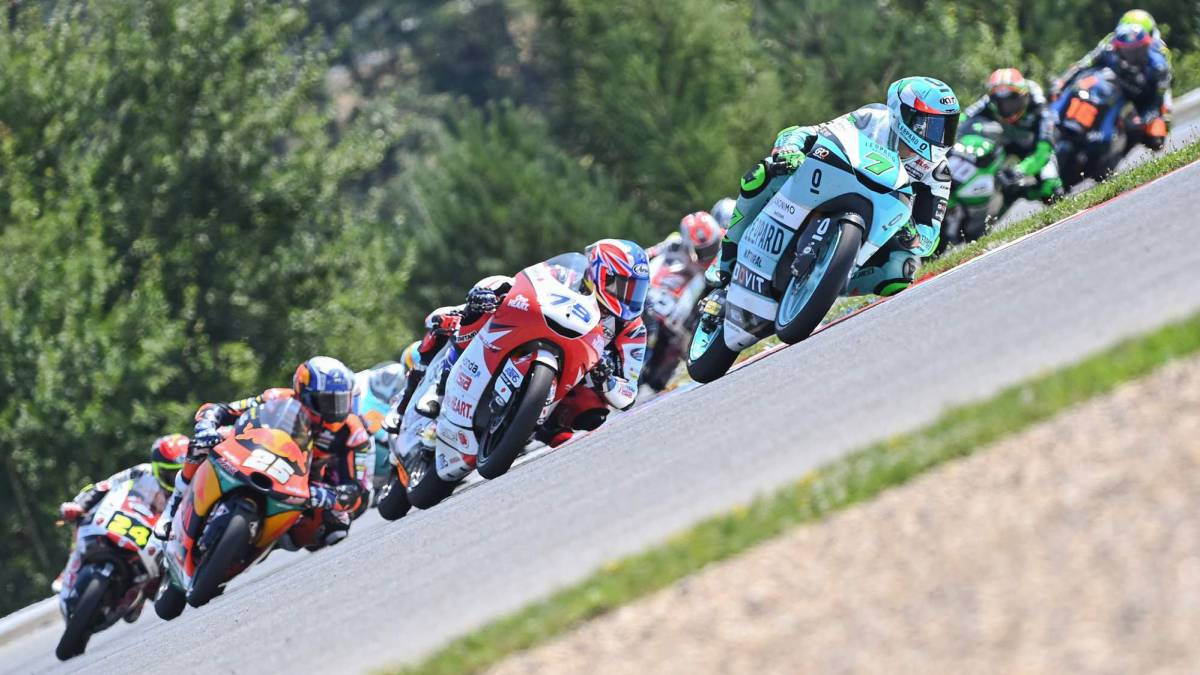 How beautiful Moto3 races are almost always. There is no better possible aperitif for the show that MotoGP always supposes and the Brno event met all expectations. Foggia has won, thus opening his record of World Cup victories, with Arenas second at two tenths of a distance and with the enormous satisfaction of being more leader of the general classification in a GP in which he has had a hard time due to the sprain he was dragging in his left ankle, the result of the terrifying fall in Jerez. The podium was closed by Ogura, who fought like a wild boar for the victory, passing and reviewing himself with Foggia on the last lap and finally executed by a precise Arenas interior. In any case, a good podium for him too, because with Antonelli he could, and second place overall, 18 points behind the Spaniard.
The second of Arenas is what they give championships. Of course, the victory would have been better, but the Catalan arrived at the GP of the Czech Republic with 6 points of advantage over Suzuki and a swollen ankle that made driving very difficult, especially when changing gears, and leaves with less Dolores, 18 points of rent on the second and 19 on the third, McPhee (fifth). Suzuki's fall when he was in the leading group, sixth, came to Aspar's pupil wonderfully, because there he already knew that not only victory would be a good booty. The Japanese was one of eight pilots who fell.
The most painful of all those falls was Masiá, because he did it traveling second, three laps from the end. It was identical to Quartararo's on Saturday in qualifying, at Turn 11, when he lost the front wheel without warning. The Valencian looked ready to fight his teammate Foggia for the victory until the end, but he stayed and we were left with the desire to see him. Alonso López also fell, in his case when leaving through the ears, when he was trying not to lose rope with the second group.
The biggest disappointment was not seeing Fernández fight for the podium spots. The Madrilenian started from pole and showed better rhythm than the others in training, but then he could not demonstrate that superiority in a slow-paced race, because of the lack of grip, the bumps and the axes, and had to settle with the sixth place. The rest of Spaniards, García 16th and Tatay 18th.
Photos from as.com