Firm stance of Honda and Ducati before the drama of Yamaha
"This is a Yamaha problem, we have nothing more to say," says Puig. "The other manufacturers must understand clearly what is causing the problem", defends Ciabatti.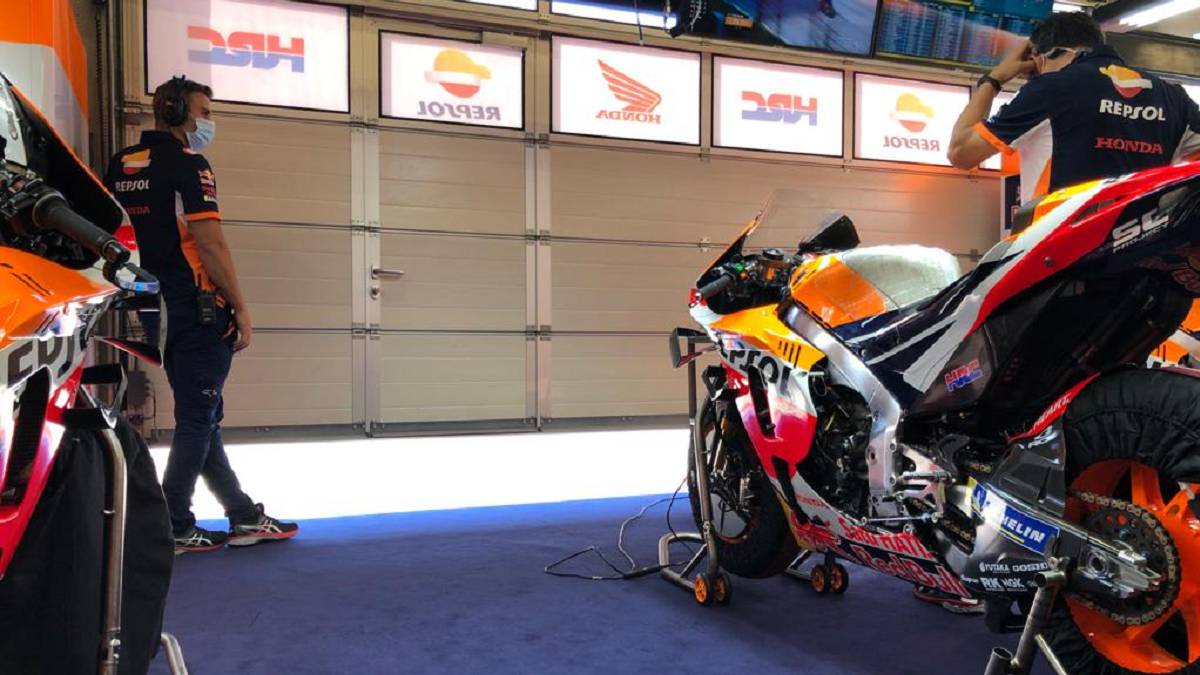 "The problem with the motors is now solved." This was the headline that Maverick Viñales left in the Red Bull Ring press room after dropping in Q2 of the 2020 Austrian Grand Prix more than a second the record he had set in Free Practice 1 and achieving his first pole position of the season .
However, the reality inside Iwata's garage is quite different. The exhaustive analyzes that the Iwata factory technicians have carried out with the engines that Valentino Rossi and Maverick used in the 2020 Spanish Grand Prix have yielded a terrible conclusion: the valve system must be replaced to solve the reliability problems for the YZR-M1 2020.
We qualify this resolution as disastrous because the brand of tuning forks needs, before making this exchange in its 'heart', the unanimous authorization of the MSMA (Manufacturers Association). A concorde permission from Honda, Ducati, Suzuki, KTM and Aprilia, which a Yamaha representative requested last Thursday in Spielberg's villa alleging safety issues, which seems to be far from being achieved if we take Alberto Puig's words in ' Sky Sport Italia 'and Paolo Ciabatti at' Speedweek '.
"This is a Yamaha problem, we have nothing more to say", was the firm and concise answer that the Repsol Honda team boss gave on this matter. A position later expanded by the Ducati sporting director: "All Yamaha riders have run out of engines since the second grand prix. The other manufacturers must clearly understand what is causing the problem. Then a decision could be made" .
It should be remembered that the situation of the Yamaha riders is critical, having only contested four of the 14 races scheduled for this year. Viñales and Morbidelli have not only already used the five engines available by regulation, but one of these machines has been unusable for the rest of the championship, a situation that Rossi also suffers.
Y while Yamaha is desperately trying to convince their rivals to make this change, Fabio, Franco, Maverick and Valentino rode the 2020 Austrian Grand Prix with 300 revs less to minimize risks. A strategy that cannot be ruled out that they will have to re-execute this weekend in the west of the city of Graz in the middle of the battle for the World Cup.
Honda does not guarantee 100% the presence of Márquez in the 2020 San Marino GP
Puig also valued the absence of Marc Márquez, assuring that he cannot confirm today that the champion will get on the RC213V again in Misano: "Marc se he is recovering, he is calm at home, he is recovering from his injury. Of course he follows the races on television, although he does not particularly like it, because he would rather be on the track. For now he has to do so, without setting a specific date for the recovery of the arm. I cannot tell you if he will return to the tracks in September in Misano. There is an injury, Marc has to take his time. When he is well he will come back. When you have been racing for many years, you already know these moments, these situations. Life in sport is made up of ups and downs. We have had many high moments with Márquez, many more than lows, so if there is a negative period it must be accepted.

Photos from as.com