Fine of 129 euros for the woman who ran over Schachmann
With the UCI investigation still pending, the Italian authorities fined the woman who hit the runner 129 euros and two points.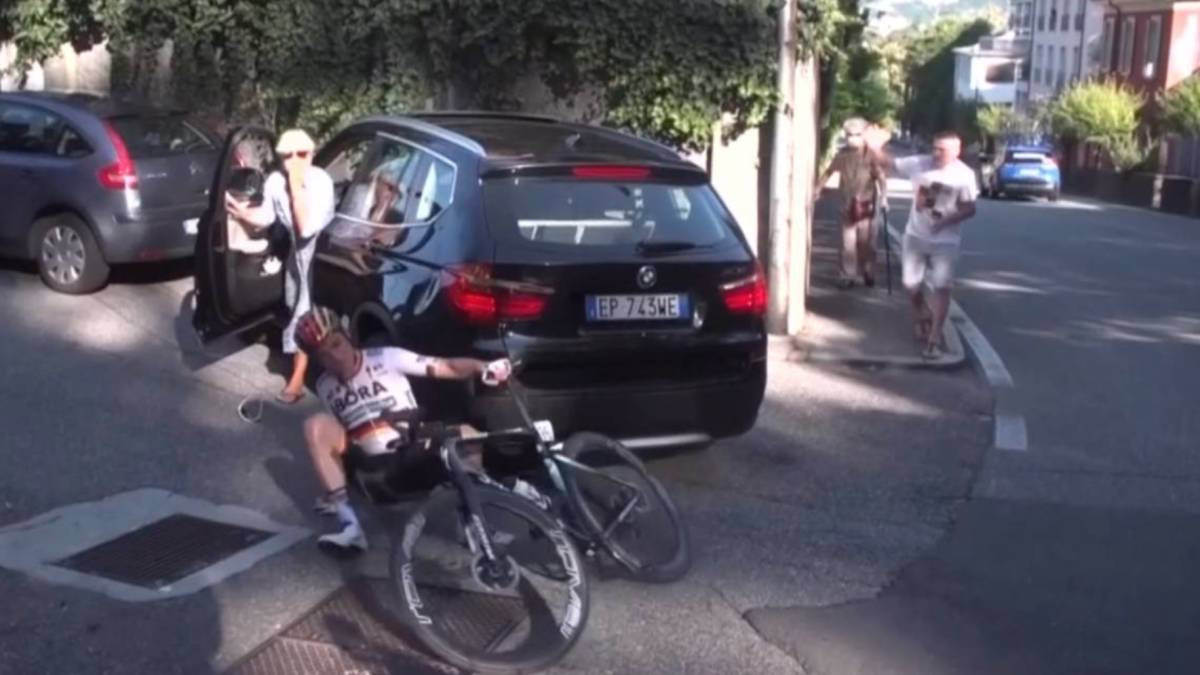 The Giro de Lombardia left several images that froze the hearts of the fans. The first was the fall of Evenepoel from a bridge. Luckily, the Belgian "only" fractured his pelvis, and is already in his country to recover. The other misfortune of the day was suffered by Maximilian Schachmann, who was hit by a car in the middle of the race.
During the final kilometers of the test, the German from the Bora was riding alone, with no chances of victory, when on the final descent from San Fermo, a car crossed his path and hit the German, who broke his clavicle in the incident.
The UCI announced that it was opening an investigation to clarify what happened and why a car had entered the route. For their part, the Italian authorities also entered ex officio. "The fact has criminal relevance given that it is an accident with injuries, but we still cannot say if the fact is actionable. To have this answer, the prognosis of the hospital is needed, which has not yet arrived," commented the commander of the Como local police, Donatello Ghezzo.
The two fines that the woman received amount to 87 and 42 euros, for a total of 129 euros. In addition, the driver loses two points on her license, and the precautionary suspension of the license is evaluated. Thanks to the television images and the version of the person implicated, the authorities concluded that "the lady was driving on a closed section of road, in violation of the order, and she turned left without making sure she could do so safely. The car left from one of the many private roads at a point that was not visible to the policeman in the closest position. He turned right down towards Cernobbio, traveled about 200 meters and turned left as the cyclist came from behind, impacting with him ".
Photos from as.com