"In F1 now if you have the car you win 4 or 5 titles"
Alonso answered questions from fans through 'Instagram' and warns: "Next year will be a transition year, waiting for a more open 2022".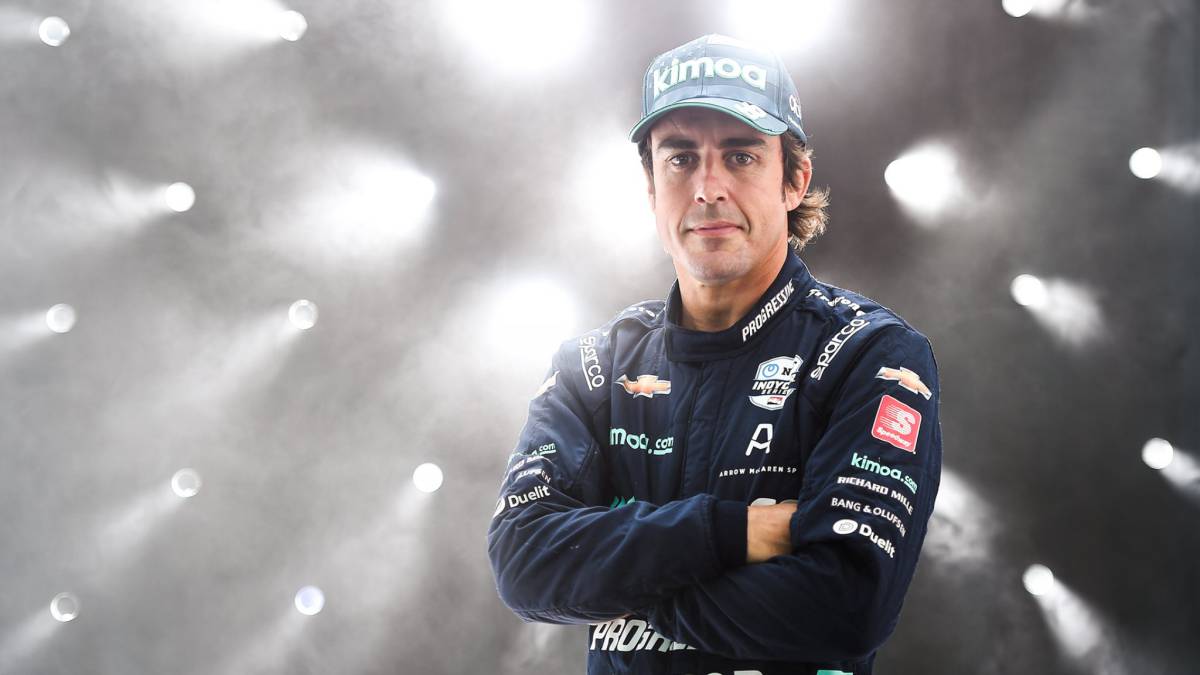 "I am looking forward to seeing myself with Renault, perhaps with another team there would not be so much hope". Fernando Alonso, in the absence of real interviews, is sincere with his followers on social networks. He spoke of quite a few things in a 'live' of 'Instagram' ....
-Best Car
-LaFerrari, Lamborghini Veneno ...
-Mario Andretti
-Mario Andretti is an exciting guy, he drives a two-seater before every race and has competition in his blood.
-Flavio Briatore
-I sent him a message yesterday and he told me that he was well within that he is a person who must take certain care and hopes to return home soon.
-2021
-It will be a transition year waiting for F1 to be more open in 2022.
-Current best pilots
-Hamilton and Verstappen. Lewis has the car he dominates every year.
-La Nascar
-No, I have to accept that there are categories in which I would not be at the level. I was left with the experience of testing Jon hson's car, but with such an extensive schedule, the way of running, the slip-ups, the touches ... I would have to change my mentality too much and there are things that I will not be able to do.
-Soccer Idol
-Being from Madrid, Ronaldo Nazario, Zidane, Raúl, Casillas ... people who grow up with them on TV, supporting them and maybe they are my favorites.
-Be aggressive in the F1
-In F1 there are two cars that double the rest so the objective is another. You run in one way or another for the goal you set yourself and you have to work for what the team asks for.
-Rallys
The Princess of Asturias Rally, but I may never contest it. I know that this rally is going to Al Attiyah, he will stop by the museum and leave me a helmet. Hopefully the rally is held in the best possible way. The Dakar is a personal adventure and lasts two weeks.
-Favorite teammate
-I can't say one, the best memories are with Fisichella because we won two World Cups in an F1 that was wonderful then: many brands, the noise of the cars, the events that took place ... it was a much more open F1 with characters like Montoya, Schumacher, Ron Dennis, Briatore ... Now everyone must do the same, at the same time and there is no opportunity to be yourself because if you are you go out of the norm, they criticize you and you end up adapting to thus get you in less trouble.
-Evolution F1
-F1 will always be the benchmark in terms of safety, for example, but without testing and restrictions on evolution, the car that is born well can mark an era. We have seen it with Red Bull and Mercedes and if you are in one of those cars you win four or five championships and if not ... before it could change from one year to another or even in the same year, now everything is more tied.
-Favorite car of F1
-The cars from 2004 and 2005 because of how they sounded, because it was an F1 with many legendary brands and teams, those years were the best, with the V10 engines ... with the changes of tires and gasoline, you could change the race on the March. This is not possible now and the computers tell you where to stop, they all stop at the same time and the race is over.
-Honda's alleged veto for the Indy 500
-Before racing I had other options, one was Andretti, another McLaren that had gone bad the year before and I felt like I needed a better chance with them. That was the only decision, the veto thing is silly. Now everyone knows that you couldn't win with Chevrolet, even if they won last year ... But when I win one of these races or challenges it is because they made the championship for me. In the past, maybe these things affected me, now I take it all more calmly and with grace. If something goes wrong or you have been banned or whatever and if it goes well they have given it to you, someone with two F1 titles to run the Dakar or the 500 Miles, to run alone ... when we see it in many people. .. they will be right, now ...
-Year 2020
-I will not do any more races, I will go to some grand prix like Imola, maybe Abu Dhabi to work with the team in some way, simulator and help the team in some way.
-Ferrari and Vettel
-I think it is a difficult situation because the car is a difficult car. Other years they fought for the World Cup and they could make a mistake but the next time you win or you make the podium and everything works out. These years have had some opportunity, but few, Mercedes has been superior. From my experience being at Ferrari is unmatched beyond the results, being a Ferrari driver is fantastic and Vettel is sure to get that positive experience.
-Renault
-I see the Renault thing well because if not I would not have joined them. But later on, now we will see the same results in Spa as in the rest of the races this year and next year it will be the same. I will learn and prepare a good project for 2022 and it is better to do it from the inside than playing Play. And after two years resting and taking air ... this year I have had four months at home and another four now after Indy, having that time to do basic things that I have not done in 20 years helps me to come back strong.
-More complex companions
-Hamilton because of how 2007 was, Button was also very smart. And lately many: in the WEC, in the Dakar ... 444 444
-MotoGP
-I'm sad for Marc Marquez because without him everything is different, but I love Ezpeleta for how they do things ... although Marc is missed.
-F1 circuits to run ...
-I would like the Spanish GP in Jerez, Donington Park, and for Indianapolis to return to F1.
-Alonso Jr.?
-Maybe one day ...
Photos from as.com