F1 completes calendar with Turkey, Bahrain (2) and Abu Dhabi
The announcement of the last four races scheduled for this season is official until reaching a total of 17 grands prix in 2020.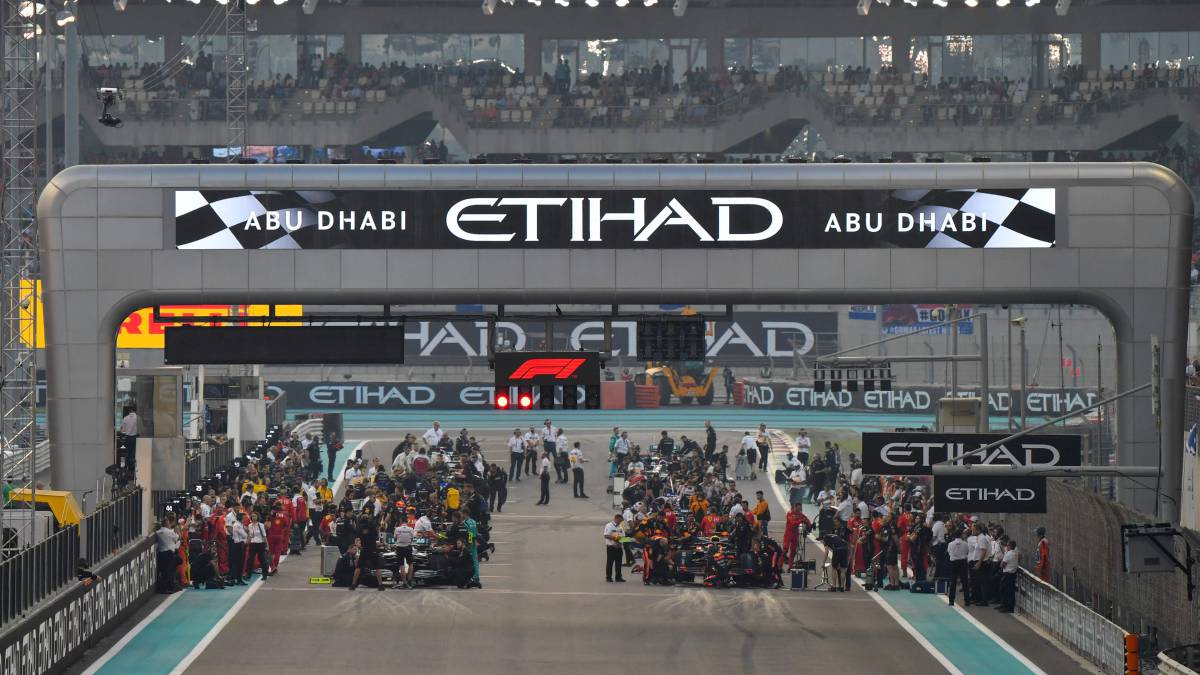 Formula 1 expects to complete 17 races in 2020 and this Tuesday announced the last three that will make up the current season: the Turkish GP (November 15), the Bahrain GP (November 29), the Sakhir GP (November 6). December) and the Abu Dhabi GP (December 13). They will, therefore, be an independent race in Istanbul and three consecutive in the Gulf.
The end of the campaign was expected, although the dates had to be specified. The goal of Liberty is to incorporate "a limited number of fans, including hospitality (VIPs)" as the dates approach. In fact, at the end of September they are waiting for Russian fans in the Sochi stands, and races like Portugal or Nurburgring are selling tickets.
The Istanbul circuit will host F1 for the first time since 2011 and is one of the most beloved tracks for drivers and manufacturers with demanding left-hand corners and overtaking and showmanship possibilities. It joins Mugello, Nurburgring, Portimao and Ímola and there are already five scenarios in which the World Cup was not scheduled to run in 2020 before the pandemic. The sixth could be Sakhir if it happens that the second race will be held on the semi-oval layout that surrounds the traditional configuration.
Everything remains pending the evolution of the pandemic, although so far the FIA protocol has been a success with only four positive cases in six races (two in Turkey, Checo Pérez and one in Spain) after about 20,000 tests PCR.
F1 2020 calendar (updated)
-Austrian GP: July 5 (Red Bull Ring. Winner: Bottas)
-Styrian GP: July 12 (Red Bull Ring. Winner: Hamilton)
-Hungarian GP: July 19 (Hungaroring. Winner: Hamilton)
-British GP: August 2 (Silverstone. Winner: Hamilton)
-70th Anniversary GP: Aug 9 (Silverstone. Winner: Verstappen)
-Spanish GP: August 16 (Montmeló. Winner: Hamilton)
-Belgian GP: August 30 (Spa Francorchamps)
-Italian GP: September 6 (Monza)
-Tuscan GP: September 13 (Mugello)
-Russian GP: September 27 (Sochi)
-Eifel GP: October 11 (Nurburgring)
-Portuguese GP: October 25 (Portimao)
-GP of Emilia Romana: November 1 (Imola)
-Turkish GP: November 15 (Istanbul)
-Bahrain GP: November 29 (Sakhir)
-Sakhir GP: December 6 (Sakhir)
-Abu Dhabi GP: December 13 (Yas Marina)
Photos from as.com