Ezpeleta: "I don't see a special festering among the pilots"
"If there is more aggressiveness than the Stewards will have to stop it," says the CEO of Dorna after knowing the sanction to Zarco for irresponsible driving.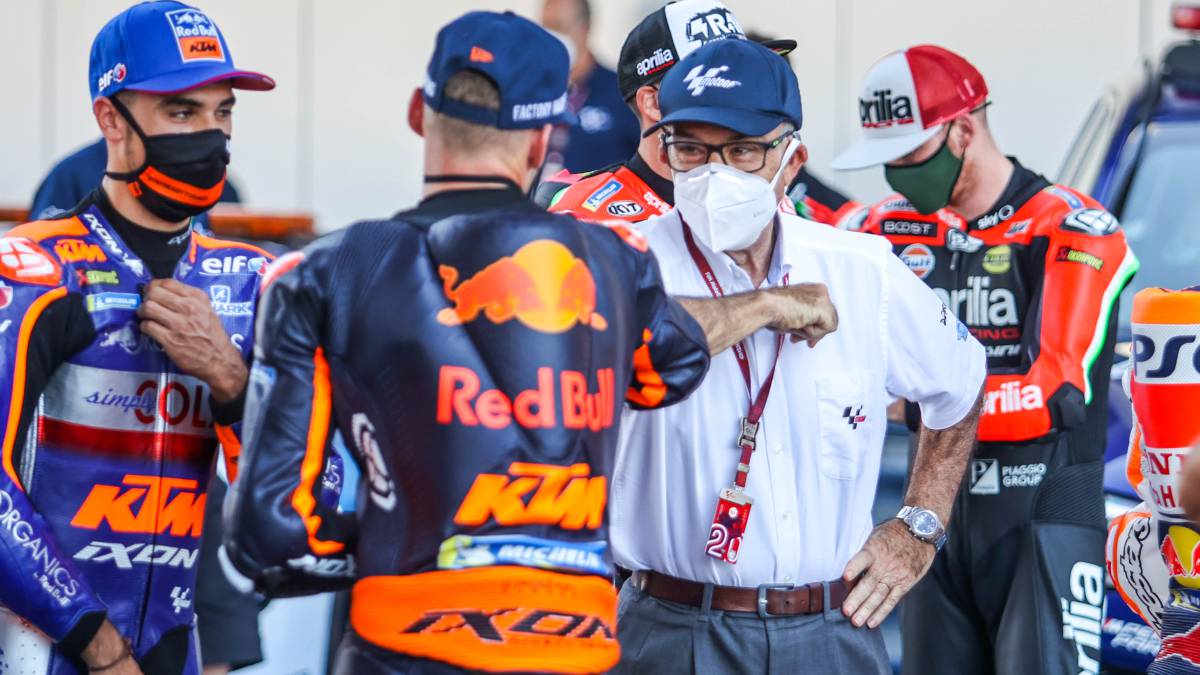 There has been a general feeling among the MotoGP riders that there is an increase in aggressiveness this season and this makes the atmosphere rare. "It's something that comes from the Moto3 class," Rossi said at the press conference on Thursday. The truth is that in the queen class there were several active fires at the arrival of this Styrian GP and for this the Panel of Commissioners decided to call, to hear their versions, calm the spirits and sanction, if necessary, Zarco and Morbidelli for a On the other hand, to Oliveira and Pol on the other and Petrucci and Aleix for the comb that the first to the second did in training last Saturday, understanding that he had deliberately bothered him. Well, when talking about all this with Carmelo Ezpeleta, the CEO of Dorna sees no differences compared to other years and is satisfied with the role of some Commissioners who, for now, have only decided to penalize Zarco from leaving the pit lane for irresponsible driving and put a warning (notice) to Petrucci.
"The Stewards have talked to the drivers and I don't see any particular festering among the drivers. Zarco told me that he had spoken with Morbidelli and Morbidelli told me that he did not understand, but also that he regretted saying the half-assassin thing. Now they have penalized Zarco and everything is much more normal, "Ezpeleta assures AS from his office in the paddock of the Red Bull Ring in Spielberg, and adds in that sense:" If there is more aggressiveness than the Stewards will have to stop her. "
The head of motorcycles continues: "There were three things pending. One was to see what we could do on the circuit for this weekend, and what we could do we have done, with the circuit collaborating well. The second thing was for the Stewards to take whatever measures they saw fit, and I never get into the umpires' decisions. And the third thing is to work for the future and the circuit has shown its greatest predisposition. We will talk and make decisions to see if this issue can be ignored. "
Ezpeleta guarantees the independence of the Stewards: "The Stewards are the Stewards and they do things the way they want. At the end of the year, with the president of the FIM we see things, but in how they work and what they have to do I cannot do anything. There are two permanent fixtures, which are Freddie Spencer and Bill Cumbow, and one enters per career which has been the same until now (Ralph Bohnhorst). "
And a final reflection on how exciting the championship is: "So far the winners are changing and that makes it more open, but I don't like to make sports predictions. It is a different MotoGP from what it has been in recent years, neither better nor worse, but different. "
Photos from as.com