Everything was born in Eindhoven
Sevilla are going through their sixth final in a competition that led to their great qualitative leap since the 2006 title. And Lopetegui's men do not want to miss the trophy.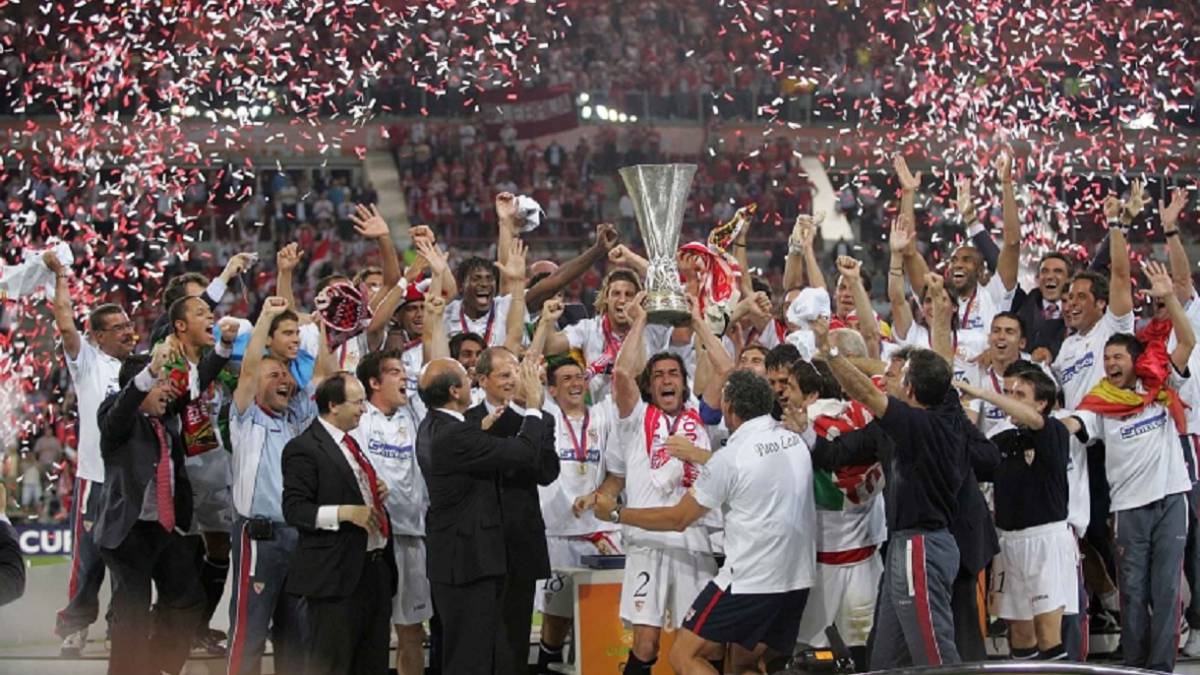 EI sevillismo looks to Cologne in the hope of continuing to challenge the history of the Europa League. His magical path began in 2006, when he lifted his first UEFA Cup trophy by beating Middlesbrough in Eindhoven. There Juande Ramos commanded on his bench and next to him, second, was Antonio Álvarez, who does not hesitate to look back and remember for AS that leap to glory: "The first one is indelible. You were afraid of not winning it, but there was a great team ".
The one who later was also the first coach of the Sevilla team looks for similarities with the current team: "The team believes that it will achieve it, in that first final there was also a mentality of this type. It was a pylon hammer and we went out to the field thinking about how many goals we were going to score ". Sevillismo remembers that team almost by heart, with names like Daniel Alves, Maresca, Luis Fabiano or Kanouté.
Juande continued to lead a team that repeated success a year later with many of the same protagonists. On the pitch, in both titles, was Jesús Navas. And Antonio Álvarez could foresee this present: "He is going to break all the records of Seville with the cap. I don't see his goodbye yet, it seems that he is floating through the field." In 2007 that triumph was drawn in Glasgow against Espanyol after a penalty shoot-out in which Palop reigned after even being the protagonist with a miraculous goal against Shakhtar in the second round.
Domain. Years passed with many more lights than shadows before Unai Emery landed in Nervión. With him came three consecutive titles from a renowned Europa League. In 2014 Benfica succumbed to penalties after Betis fell through in a nervous tie.
In 2015, Dnipro appeared for Bacca to draw an almost perfect final in which Reyes drew impossible passing lines, while in 2016 Coke signed a double that destroyed Jurgen Klopp's Liverpool. Five titles that unite the destiny of Sevilla to this competition. And it all started in Eindhoven.
Photos from as.com