Eriksen, from wanted to discarded
The Dane has not performed as expected when he joined Inter in January after being the object of desire from half of Europe. You are now on the exit ramp.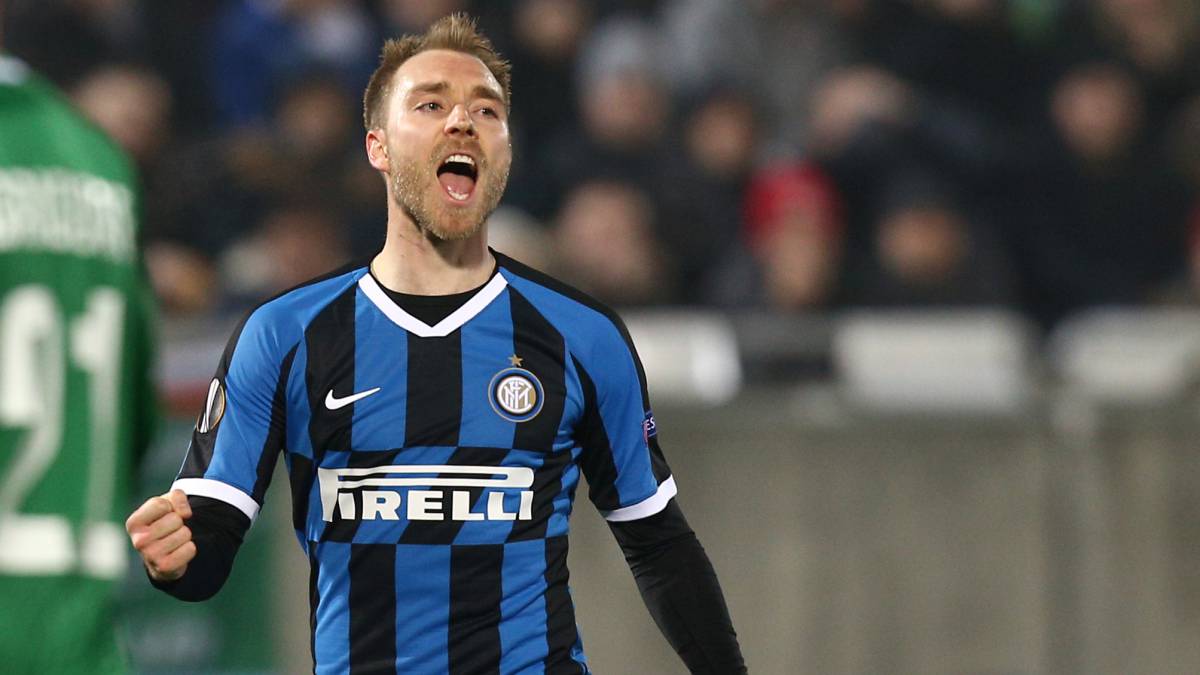 Summer 2019. Christian Eriksen is one of the fittest midfielders in Europe and recognizes that he is ready for a change of scene. He considers that his time at Tottenham has come to an end and calls on Real Madrid: "It would be a step forward." From the club they love him, although Zidane prefers Pogba. With the irregular start to the white season, the Dane sounds again, but this time for January. January 2020. The operation became imminent, but Zizou rules it out. Inter takes advantage of the situation and seizes the footballer, 20 million euros through. Transfer of bluebells at bargain price.
Summer 2020. Seven months later, Inter put him on the starting ramp whenever the right offer arrives, according to Corriere della Sport. When it was expected that the engine room of Antonio Conte's scheme would revolve around that of Middelfart, the player has been in and out of the eleven throughout the season, accentuating doubts about his performance in the final stretch of the season. For example, the Europa League. Neither against Getafe (8 minutes), nor against Bayer Leverkusen (31 '), nor against Shaktar (9'), nor in the final against Sevilla (12 ') did a Christian Eriksen start undermined.
The trident Brozovic-Barella-Gagliardini took command of the Nerazzurri midfield and barely left 60 minutes for the former Tottenham player over the final four games. In addition, as Corriere himself points out, Conte, once his continuity in San Siro has been confirmed, intends to fish in the troubled waters of Barcelona and take over Arturo Vidal, one of Ronald Koeman's discards for his Barça. In this way, the arrival of the Chilean would leave Eriksen in an even more secondary role, something unexpected for a player of the caliber and cache of the Dane.The price: € 50 million
However, Eriksen continues to have a great market value (€ 60 million that places him in the top-10 of Serie A) and is one of the highest paid footballers in Italy, with € 7 million net per year. The amount that Corriere dello Sport slips and that would remove Inter's former Madrid goal is € 50 million, a somewhat high sum taking into account the situation that the protagonist is experiencing at the moment.
If Inter really wants to make money with the player, it will be difficult to get the desired amount. Eriksen, at 28, still has a lot to say in the world of football, although few expected just seven months ago that one of Europe's greatest objects of desire would become one of the big names in summer rumor mills, again .
Photos from as.com