Enric Mas: "With a 'top ten' I would settle for this Tour"
The 25-year-old cyclist from the Balearic Islands attends his tour motivated and considers "many have started the season very strong." They hope to stand out in the third week.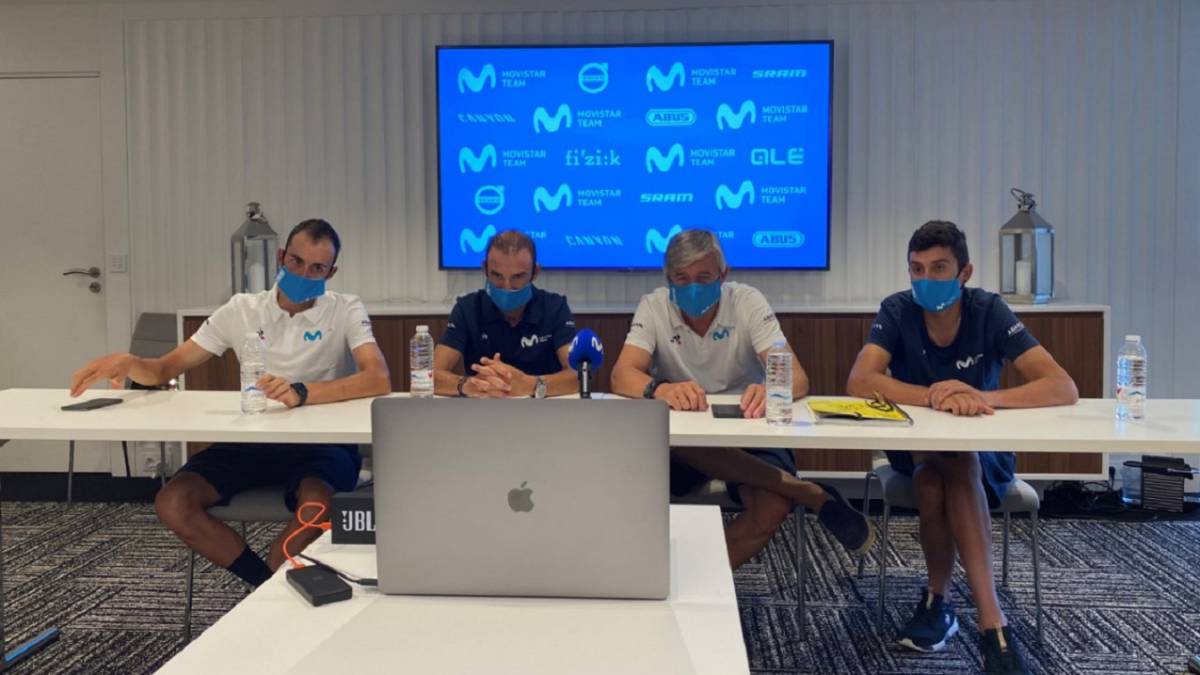 Enric Mas (Movistar), one of the Spanish strengths in the Tour that begins this Saturday in Nice, assured that he feels motivated by the race, in which he would settle for "a top ten". "I come to this Tour very motivated, we have a work group that makes everything easy and it is also a home team, you can express yourself in your language. It is different compared to Quick Step. I am prepared for the Tour. With a top ten me it would conform, but it would be better to be in the top 5 first.
The 25-year-old cyclist from Artá, Balearic Islands, goes to his second appointment with the Tour motivated and considers "many have started the season very strong, better than us, but we will get to the third week well, which will be the decisive one. first we will try to be with the favorites ".
Regarding the learning of last year in the Belgian squad, Enric Mas commented that then he competed "with more tension due to the various aspirations of Alaphilippe, who was the leader, Viviani ... and the way of running was different". "Now we race to make the general. Last year there was tension to win, and at the moment of truth I failed in the Massif Central and the Alps. I have worked so that it does not happen to me again" .
Valverde: "Objective to help Mas y Soler and fight for a stage"
Alejandro Valverde (Movistar) will face his thirteenth Tour de France at the age of 40 and with the objective this time of "helping Enric Mas for the general and fight for a stage if he gets within range ". "I come with enthusiasm and desire, I know that we have not had the best start to the season, but we have to turn the situation around. There are interesting stages from the beginning. Enric Mas and Marc Soler arrive well for the general and have to help, but If a stage is within reach I will not miss it ",
The 40-year-old 2018 world champion indicated that "any victory would be good", but it will be the day to day who decides when the occasion arises, "although he stressed that the idea above all is that" Enric and Marc are close to the general ".
From his experience, the Murcian cyclist believes that this season reflects "more tension in the races after the break". "You have to be careful, especially the first week, we will go through narrow roads around Nice. They will be tough and nervous stages"
Photos from as.com