Real Madrid's priority continues to be to sell and it hopes to transfer eight players. In principle he will not make any signings.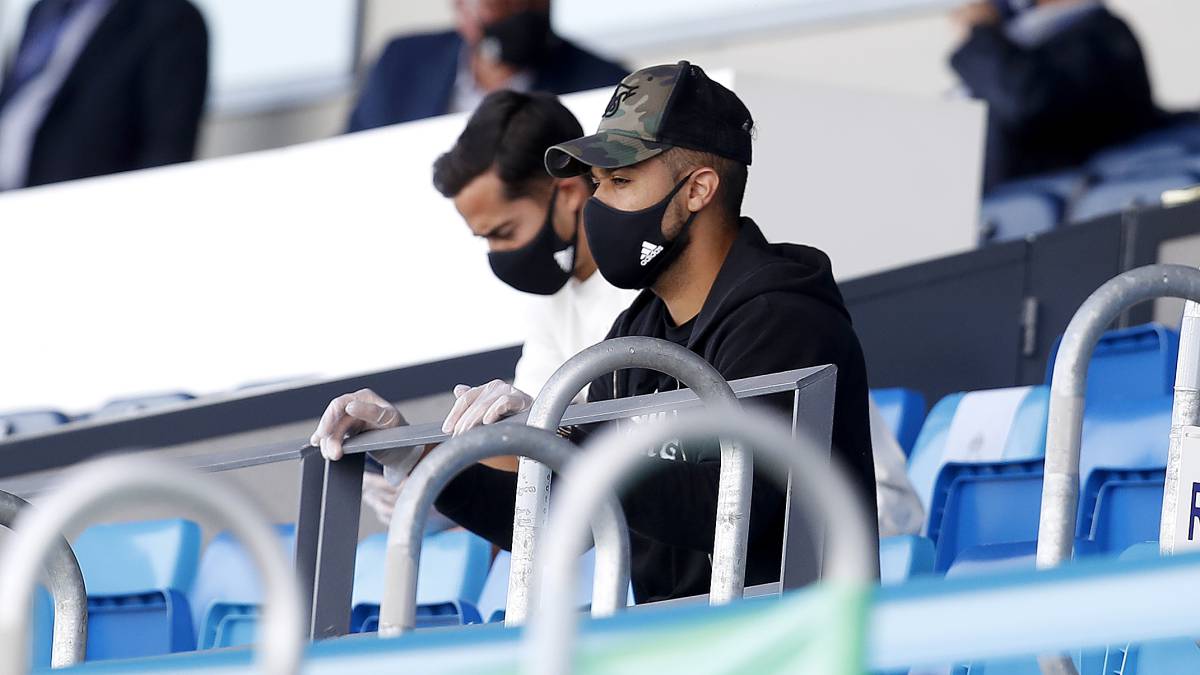 Before entering, let out. The elimination against Manchester City in the Champions League has not changed the plan at the Real Madrid offices. To this day, no incorporation is being considered and the priority is to make money with the players who do not count for Zidane, both those who are in the squad and some of those who have played on loan this last season. These are the players Real Madrid hopes to sell to in this market.
James
He has not counted in the last games of the course because he asked for it himself. He ends his contract in 2021 and Madrid's priority is to release his high record. They are not going to give him a gift, although entering his last year of contract at the white club they are aware that he will have to leave below his market value. Having him one more season at the club would be counterproductive: Zidane will not count on him and next summer he would leave for free.Bale
The relationship between Zidane and the Welshman is definitely broken after the player asked the coach not to travel to Manchester in the match in which Madrid played the Champions League. The problem is his high record (17 million net) and that the player has no problem continuing if there is no offer that attracts him (he has a contract until 2022). Real Madrid, as with James, does not want to give him a gift, although he will be forced to accept an offer if the interested club reaches an economic agreement with Bale. The priority is to release the more than 60 million euros that it would cost Real Madrid for the Welshman to end his contract.
Mariano
His situation has a difficult solution, because it is the third transfer window in which the positions are identical: Madrid wants to sell him because he does not count for Zidane and the forward remains firm in his idea of staying. It is difficult to find a club that takes care of the 4.5 million net that it receives per season and that also pays a transfer. The striker is in no case going to go to a team that lowers his record, but in addition he would only consider an exit if the interested club meets his personal and sporting expectations.Lucas Vázquez
One of the least worrisome cases. He has a contract until 2021, the player wants to fulfill it and Zidane counts on him if he stays. However, the directive is in favor of looking for a way out because he is still a player for whom money can be made and they consider that he is covering the site to young people like Vinicius and Rodrygo. If a good offer arrives for all parties, he will leave, but if he stays it will not be a problem because he is a footballer that Zidane will use and does not cause problems in the dressing room.Borja Mayoral
He is one of the loans that is on the market and has the best poster. His fate will be known in the next few days. Lazio and Valencia, as AS has been reporting, are the two teams most interested. The Italian team is currently taking the initiative because its sporting proposal (it will play the Champions League next year) is much more attractive than that of a Valencia that in recent months has been a powder keg. Madrid rates him at around 15 million euros.
Reguilón
Zidane considers that the left-back position is well covered with Mendy and Marcelo and, despite the youth squad's good season at Sevilla, he has no place in the white squad. His market value amounts to 25 million euros according to Transfermarkt and there are several large clubs interested in his signing, including PSG. Sevilla wants to extend his loan for a year, but Madrid wants to deposit money for him. A formula that the white club likes is to transfer 50% of their rights, as he did with Javi Sánchez.
Óscar Rodríguez
He was close to Villarreal, but the arrival of Kubo on loan stopped the operation. In any case, he has many 'girlfriends' after his great season at Leganés and finding a destination for him will not be a problem. In this case, Madrid intends to enter around 10 million for 50% of its rights.
Jesús Vallejo
His case is very similar to that of the previous three, because he has many teams interested in taking over his services. Granada, who got the ticket to the Europa League, is one of those that has insisted the most. He also has a lot of poster in Germany after his good year in 2016-17, when he played on loan at Eintracht. Madrid expects to enter around 8 million for 50% of its rights.
Photos from as.com