Durán: "The four new signings are important"
The Joventut coach believes that the newcomers, Ferran Bassas, Pau Ribas, Valdimir Brodziansky and Ante Tomic, will bring different things to the team.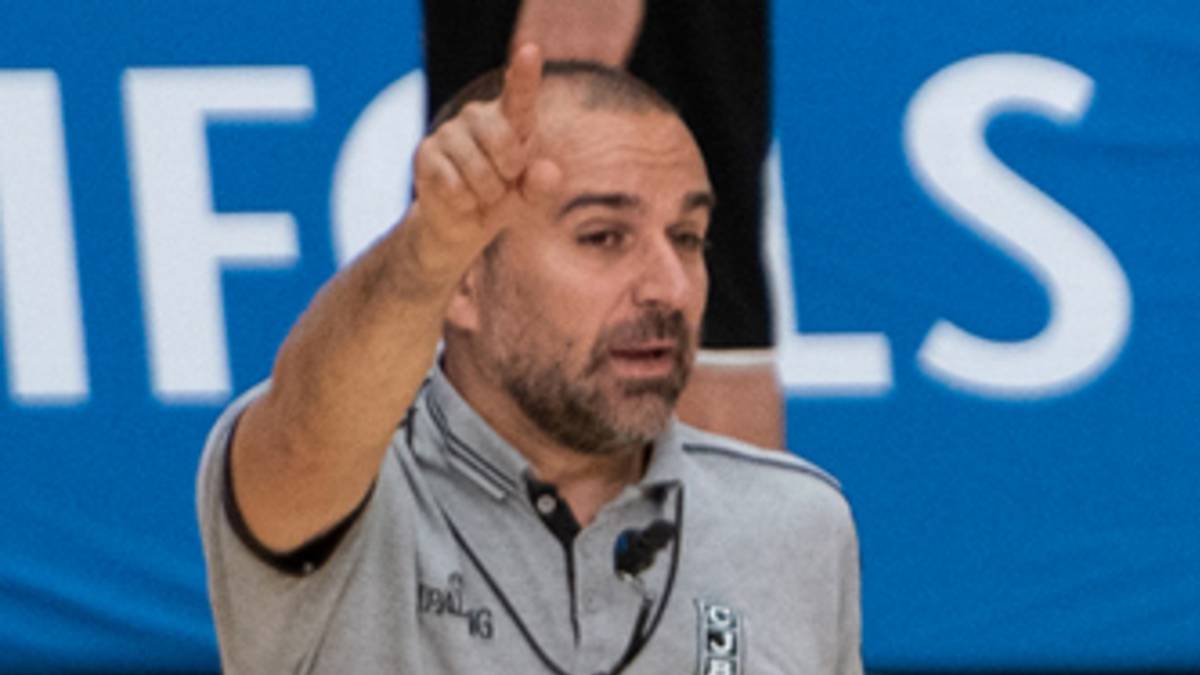 Joventut coach Carles Durán has referred to the four incorporations this season, Ferran Bassas, Pau Ribas, Valdimir Brodziansky and Ante Tomic, as "important, with different styles. In addition, there are four players who have competed very well last season .
He highlighted that, "two of them, Ferran Bassas and Pau Ribas, have been trained in La Penya and this gives us an added identity, something that I personally think is very important, and the arrival of Ante Tomic and Vladimir Brodziansky, besides giving us centimeters, they give us a lot of versatility ".
Still the coach considers that, Having many players from last season is a very good thing. In addition, most are from home and we will continue to have one of the youngest teams in the Endesa league. We have many challenges to achieve all together, but the important thing is what we are capable of generating as a group "
De Ferran Bassas (28 years old and 1.91 meters), has said that, "I hope he brings us serenity, he comes from having a great year in Burgos. It is true that each season is totally different but zero that he is in a moment of his sporting life in which he can help us to reinforce the base position ".
Regarding Pau Ribas (33 and 1.94), he has indicated that, "in addition to his experience he can give us a winning character. He is a player who has won everything and I hope that he will help us form this group that we want to become a group that wants to compete in all possible competitions ".
The Slovakian Vladimir Brodziansky (26 and 2.11), for Durán, "is a player who has to give us versatility. He can help us both in the 'four' and in the 'five' and above all I see him as a player with ambition who He has to continue growing and that comes from two very good years at Obradoiro and we can also contribute a lot ".
"Before Tomic (33 and 2.18), like Pau, he can give us experience, serenity and be able to have a leading player in the inner game, which is very important to have a balance in the team", concluded the green-black technician.
The team continues training at the Palau Olímpic de Badalona. Last Saturday he was due to play his first preseason friendly against Casademont Zaragoza in Torrefarrera (Lleida), but the appearance of an asymptomatic case of COVID-19 in the Badalonese first team led to its cancellation.
The next commitment will be next Friday, the 28th in Salou (Tarragona) against Valencia Basket and on Sunday, the 30th, they will receive Barça at the Olímpic de Badalona.
They will be followed by the Catalan League matches on September 4 and 6 at the Palau Blaugrana and the last preparation match will be played against BAXI Manresa on September 12 at the Nou Congost.
Photos from as.com