'Nole' downplays the loss of Nadal and Federer at the US Open
The Serbian believes that the tournament does not lose value since "most" of the players that make up the top-100 of the ATP will be there.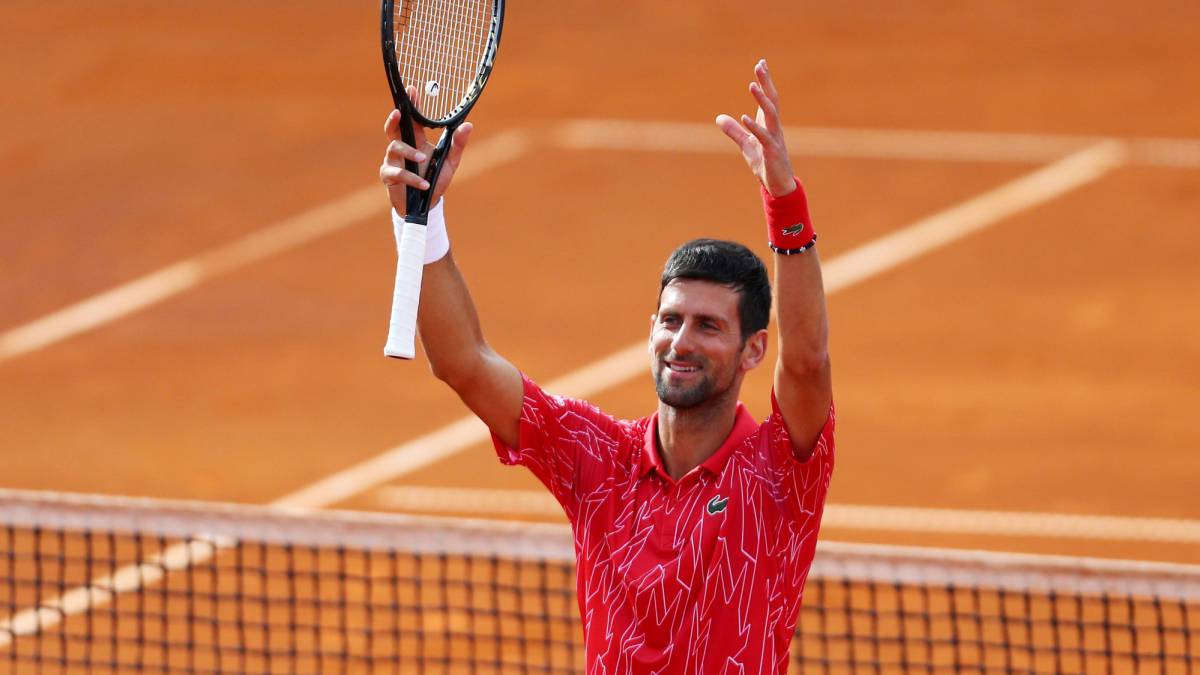 The number one in world tennis, the Serbian Novak Djokovic, has assured that the absences of Rafael Nadal and Roger Federer in the United States Open do not detract from the tournament, in an interview with The New York Times newspaper, in which highlights that one of the reasons for their presence in New York is to try to surpass the marks of both tennis players. The Serbian stressed that the absence of his two greatest rivals and eight other tennis players from the 'top 100' of tennis does not detract from the competition because, according to him, "a great majority" of the best players will be in New York to play the tournament, which starts at the end of August. In this sense, he said that, after deciding that there was no health risk for him attending the tournament (he contracted the coronavirus during the Adria Tour in his native country last June), he felt "responsible for being here as one of the best players ". and added that "it is important for our sport to move forward" .Likewise, he acknowledged that one of his main objectives is to surpass the record of permanence as number one in the world, held by Federer with 310 weeks, compared to the current 282 of Djókovic. "One of the reasons I continue to play professional tennis at this level is because I want to overcome more heights in world tennis," he told the New York newspaper.
Federer holds the record for Grand Slams won, with 20, followed by Nadal, with 19 and Djokovic, who with 17. The Serbian acknowledges that the possibility of winning number 18 "of course" had been an important factor in his decision to move. to New York.
"Bubble hotels"
Most players stay in "bubble hotels" set up by the organizers to ensure a healthy environment and avoid contagion. However, tennis players have also been allowed to rent private residences to settle during the tournament, an option that Djokovic had demanded in order to participate.
The director of the US Open, Stacey Allaster, explained that about 350 tennis players are already in what they call the "centralized environment" that has been created to be able to celebrate both the US Open and the Cincinnati Masters 1,000, which this year is held in the same scenario as the American Grand Slam, to lower the risk of contagion.
"We are 100% confident that we are doing this well. This is not a celebration at any cost. We are very disciplined in our approach," said the CEO of the Open, Mike Dowse.
Photos from as.com